Sharvari Wagh is set for an exciting 2020 with 'The Forgotten Army' to 'Bunty aur Babli 2'
The actress is former Maharastra CM Manohar Joshi's granddaughter, and also worked as an assistant director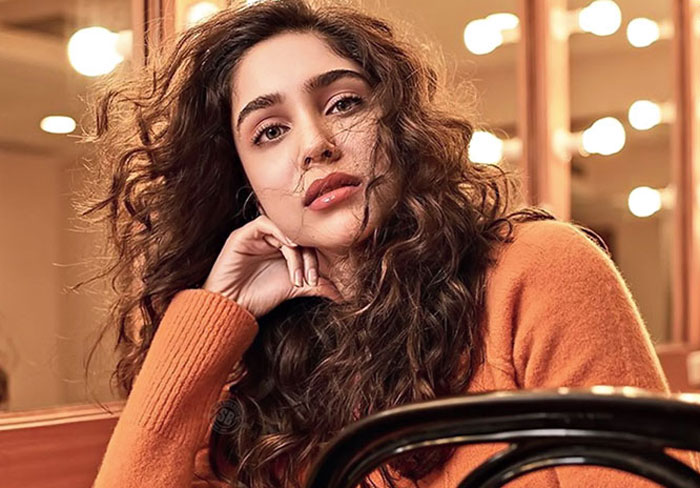 ---
---
This promises to be a big year for newbie Sharvari Wagh. Later this year, the Mumbai girl will be seen as the new Babli in the much-awaited sequel to Bunty Aur Babli, opposite Gully Boy's Siddhant Chaturvedi. Before that, Sharvari stars in Kabir Khan's Amazon Prime Video mini-series The Forgotten Army. The actress, who is former Maharastra chief minister Manohar Joshi's granddaughter, worked as an assistant director on films like Pyaar Ka Punchnama 2, Bajirao Mastani and Sonu Ke Titu Ki Sweety before she got her big acting break. During a recent interview at JW Marriott in Mumbai, Sharvari chatted with The Telegraph.
How much did you know about the Azad Hind Fauj when you auditioned for this role?
Obviously, I knew about Subhas Chandra Bose but about the army I had only heard one line... that he had formed the Azad Hind Fauj. I had no idea beyond that or what happened to them. It's shameful and when I started reading up, I began asking how we knew so little about this huge chapter in our history.
It's incredible that we don't know about this part of our history and how so many people who had never even seen India were ready to lay down their lives. Somewhere, it just makes you feel a little ungrateful about how we live today. We should be grateful to all these people who laid down their lives and we don't even know about them. The least we can do is appreciate them and acknowledge them.
Who do you play on the show?
My character's name is Maya and she's a civilian who gets recruited in the Azad Hind Fauj. She's a photographer and loves her country... she's heard about her country from her grandparents but she's never been there. She's born and brought up in Singapore and I think it's the sense of belonging and the sense of home that she fights for.
It seems like this was a tough show to shoot!
Totally! Not just the actors but I think the crew as well would agree that it was quite literally blood, sweat and tears. We shot in rain for weeks and weeks straight. We would be in very difficult terrain where we were climbing mountains and such. The hardest for me were the drone shots on these massive sets. I would forget I was shooting because you couldn't see any crew or equipment. It would be just you, the terrain and the action.
Do you remember when you got interested in acting?
I would always be this person who'd get up and dance if someone suggested it or participate if there was a drama. I even went to drama workshops when I was a kid and had done a few plays in school and even outside. But I'm not from this industry and when you're at that age, there's always a limit to your dreaming. You always feel like you don't know this industry, so you don't really venture there. My dad's a builder and my mom and sister are architects. I was also going to be a civil engineer and was doing science in my 11th standard when this contest called 'Fresh Face' happened. I ended up winning that. I didn't even know what this competition was about — for me it was a choice between attending a three-hour chemistry lecture versus dancing in front of an audience. It was a no-brainer! (Laughs) The winner got to be in an ad and once I did that, I was hooked.
Filmmaking is all smoke and mirrors. Was there something you've learnt or noticed on the sets that surprised you?
When I was an AD for the first time, the first scene I ended up going to was a tight close-up of these two actors. And the clap AD gives the clap and sits between them and I was totally taken aback. I kept wondering how these people were looking into each other's eyes and emoting with a dude sitting between them!
You've finished the first schedule of Bunty Aur Babli 2. How did that go?
It was great and a lot of fun. The first part was a cult hit and we're very excited coming up with the second... it's definitely something that will connect with people of this generation.
Do you remember what it was like to meet the film's producer Aditya Chopra for the first time?
I do. I was quite overwhelmed about meeting him, but he was very warm and welcoming. In fact, he broke the news to me that I had got the film and I remember shaking his hands twice in all my nervousness. We shook hands the first time and he had said 'bye' and was leaving. Then he stopped and asked me if I wanted to say something. I shook his hand again and said, 'Thank you' (laughs).