Decoding Nationalism and Patriotism in 'The Forgotten Army' and '83
Kabir Khan talks about revisiting his old documentary with 'The Forgotten Army'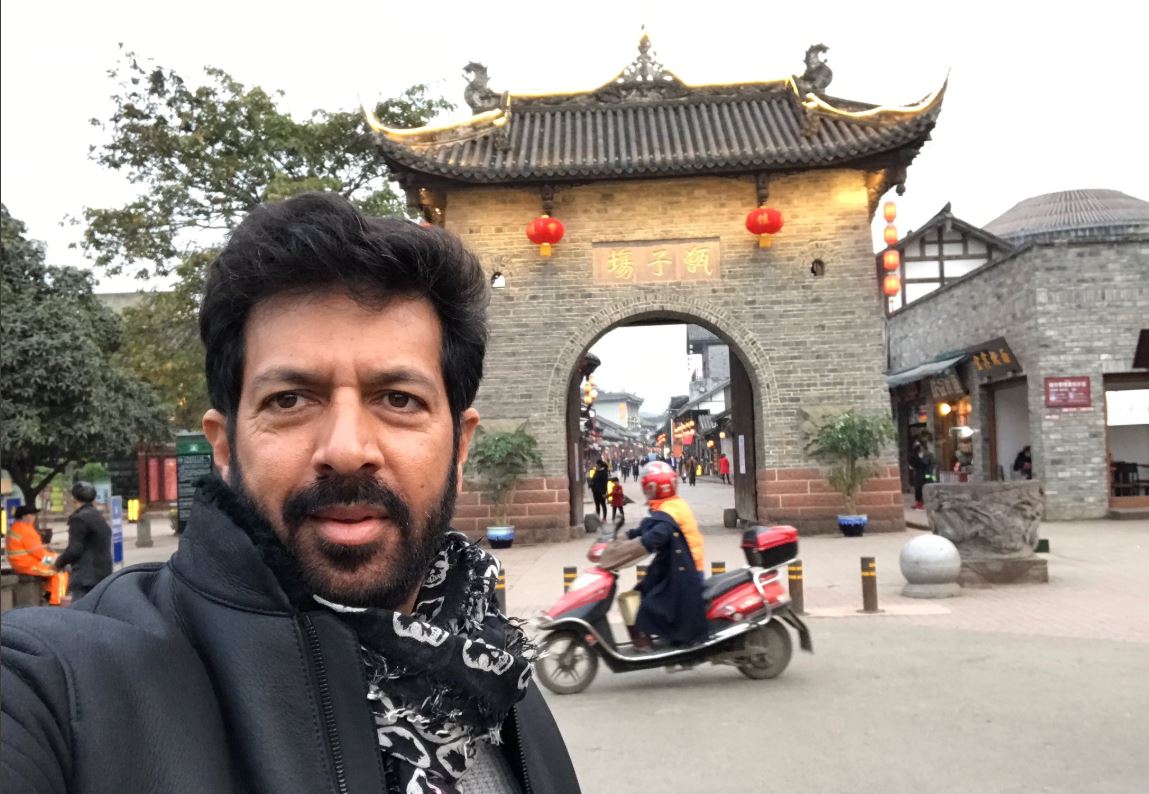 ---
---
In 1999, Kabir Khan made his debut as a filmmaker with the documentary The Forgotten Army that told the story of Subhas Chandra Bose's Indian National Army. Decades later, he is all set to make his digital debut with an Amazon Prime Video mini-series The Forgotten Army — Azaadi Ke Liye, that premieres on January 31. The period drama, shot across Thailand, Singapore, Malaysia and Mumbai, charts the true story of soliders who fought against British rule. We sat down with the filmmaker, who also had the much anticipated '83 with Ranveer Singh releasing this year, to talk about the two projects.

You have this war epic and one of the most awaited films of the year. How crazy have the last three years been for you?
(Laughs) Absolutely crazy, but in a good way. The Forgotten Army happened first. The release dates of the two makes them appear closer than they were. The Forgotten Army is something we had completely and totally finished shooting and edited before we really jumped into '83. The research for '83 had started by then and was going on alongside. That was a long process.
As a country, we don't document and archive things. So I had to travel extensively to London where everything is so well documented. I found articles written by Indian journalists for Indian publications at Lord's. That was going on and the VFX process for The Forgotten Army was very long because of the nature of the story and its World War II visuals. So the two projects had their separate time zones but there was a bit of an overlap.
Both the stories are just two of the best stories I've ever heard in my life. Just the journey of putting them together has been a very enjoyable one. I often say in my films that the journey is more important than the end. The end is the three days of the weekend where it's judged whether it's this way or that. The euphoria or depression of that can last with you for 20 days or a month, but your one or one-and-a-half year journey that went into putting the project together is ultimately what your life experiences are, and that's what you will remember. With both The Forgotten Army and '83, it's been a great ride and I've savoured every moment of it, even though it's been hellishly busy.
Even though both are such different stories, what's common to both is the sense of pride and love for the nation. Nationalism is also the flavour of the season…
Nationalism is something that I don't particularly like. I think there is a difference between nationalism and patriotism, and it's a subtle difference. In a sense, that's what The Forgotten Army and '83 speak about. I believe patriotism is your love for your country and your desire to do something for your country, which can include speaking up and speaking out against something that you feel is going wrong. In both The Forgotten Army and '83, you just feel proud that people such as these actually did what they did for our country.
Nationalism is a louder, more vulgar version of that where you have to prove to your masters that you're very nationalistic. Nationalism has been on the rise for the past six-seven years, but if you ask me if that had a bearing on me choosing these stories, absolutely not! The Forgotten Army is a story that chose me 20 years ago and I've lived with it for decades now, wanting to make it. Even the idea that the timing of making it is prompted by the atmosphere around us makes me uncomfortable. I'd rather not have made it in this atmosphere.
'83, of course, is a story that's been staring in all of our faces for the last 35 years and I'm sometimes shocked — and at the same time thrilled — that no other filmmaker took it up. I'd have been heartbroken, because you know how it is... when you watch a really good film, you sometimes think to yourself, 'Why didn't I think of this?' '83 is the kind of story I would give my right arm to make and a lot of my colleagues tell me exactly that today.
You had made a documentary on the Azad Hind Fauj. What made you want to retell the story?
There was so much more, I felt, to the story. That was one of the first documentaries that I did and it was an amazing and life-altering experience... to actually learn history from those who made it. To take someone back 55 years, retrace that route and then standing on those locations where it all happened... it was overwhelming for me. That documentary went on to get me a lot of attention and acclaim, went to a lot of festivals and became my calling card. But I always felt there was something more that I needed to say and I wanted to say it to a wider audience.
The documentary format, unfortunately, in our country, has always had limitations of reaching a large audience... you're just preaching to the converted. Reaching a select audience who's anyway on the same page as far as your ideology is concerned, is pointless. The whole point of a communicator is to be able to give it out to as many people as possible. Mainstream cinema was the only platform available to reach out to millions of people but now we have OTT platforms. That desire to tell the story at a larger level was always there, apart from the sheer fascination with the story. It's the story that made me want to become a filmmaker, it's the first script I ever wrote before Kabul Express (his 2006 Bollywood debut). It was a mammoth story and I knew nobody would give me the budget for it back then.
After you had these hugely successful films to your credit, did you think that this could be a film?
Yes, of course. When the conversation with Amazon started, it started off with me saying I don't have anything for a series. In the course of the conversation, we were discussing stories and that's when I myself realised that this could be a series. Firstly, it gives you a little more space which a story like The Forgotten Army needs. There's history involved, and as cinema, it would need to be mainstream because it needs a large budget. I wasn't comfortable with simplifying history and facts around the Azad Hind Fauj because it's been a sacred story for me. It's been so personal, my involvement with Lakshmi Sahgal and [Gurbaksh Singh] Dhillon saab, that I almost owed it to them that I want to say it in a certain way.
The second thing is that it's a genuinely international story... there's an overlap of the Japanese, the British, the Indians and the Burmese. There's a language issue with mainstream cinema, in that you have to make everyone speak in Hindi, which looks really unnatural. In the series, the characters are speaking the language that is natural to their characters, and that includes the Indians. There's Tamil and Punjabi. In fact, one of the biggest problems in the INA was the lack of communication between the local recruits, who were mostly Tamilians, and the soldiers who came from the British Indian army who were mostly Punjabi. All these layers are also there. That's when I decided to do a series.
Shah Rukh Khan's done the voiceover for the show. How did that happen?
He was my senior from Jamia (Millia Islamia university), so I've known him from before he joined the film industry. When I landed up in Bombay to be a part of the industry, the only person I knew was Shah Rukh, who had already become a megastar by then. Over the years, I've discussed The Forgotten Army with him, not only because at one point I wanted to make this film with him, but also because he has a family connection with the Azad Hind Fauj. His father was very close to General Shah Nawaz Khan (who served as an officer in the Indian National Army during World War II). So, I knew he'd always be a little more interested in the subject. Also, he's somebody who's an avid reader, knows history and would be excited by a story like this, which he was. This was before Bajrangi (Bhaijaan) and we never picked up the pieces from there, but when I made this and needed someone to give a small introduction at the start of each episode, I thought of him. I reached out to him and he was really gracious. Within two days, he was there and recording for us. He didn't even charge us any money. It's his contribution to the Azad Hind Fauj and this show.
The rumours are that you're making a film with him and also one with Salman Khan?
Those are just rumours. I myself haven't decided what I'm doing after '83. The last three years have just rolled by and if I don't take a break, Mini (Mathur, wife) will kick me out of the house! I have stories that I've worked on but haven't decided on who I'm doing those with.