Lights, camera, Suhana
King Khan's daughter debuts with English short film The Grey Part of Blue
---
---
Actor Shah Rukh Khan's 19-year-old daughter Suhana Khan has acted in an English short film The Grey Part of Blue.
The film has been directed by one of Suhana's classmates, Theodore Gimeno.
The news came to light four days ago after Gimeno shared posters of the upcoming short on his Instagram with two separate pictures of the film's leads — Suhana and Robin Gonnella.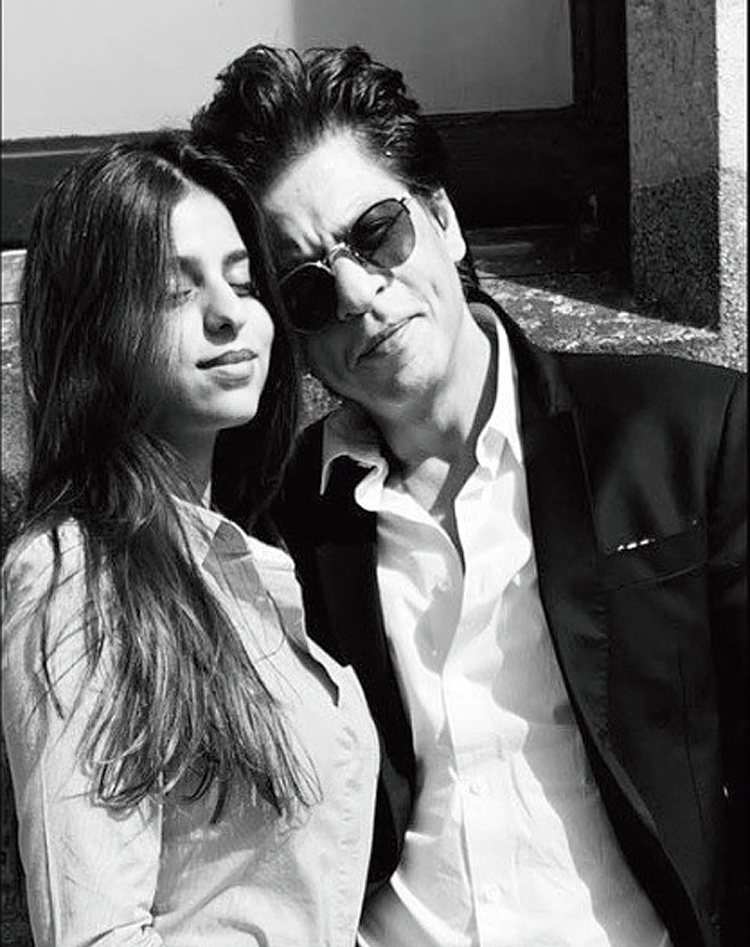 While no release date or further information regarding the project was mentioned in the posters, we found some little anecdotes from Theodore's Instagram page.
Last year in December, he had posted a picture with his two leads, captioning it: "Wrapped up the first day of shoot for my new short film. Thank you to everyone who helped, it was a blessing."
In the pictures, Suhana is seen wearing a green sweater and flared blue denims, shooting inside a car and also watching playbacks of her work with the crew.
Suhana, who recently graduated from the Ardingly College in London and is currently pursuing an acting course in the United States, created a stir on the Internet when videos of her playing the role of Cinderella in a school play went viral.
The teen who won a prestigious Russel Cup for her "exceptional contribution to drama" from Ardingly, has dreams to follow her father's acting footsteps in Bollywood soon.
We can't wait.