Flashback Friday: Yes Boss
Juhi Chawla Shah Rukh Khan play the unlikely sweethearts in the July 1997 Aziz Mirza romcom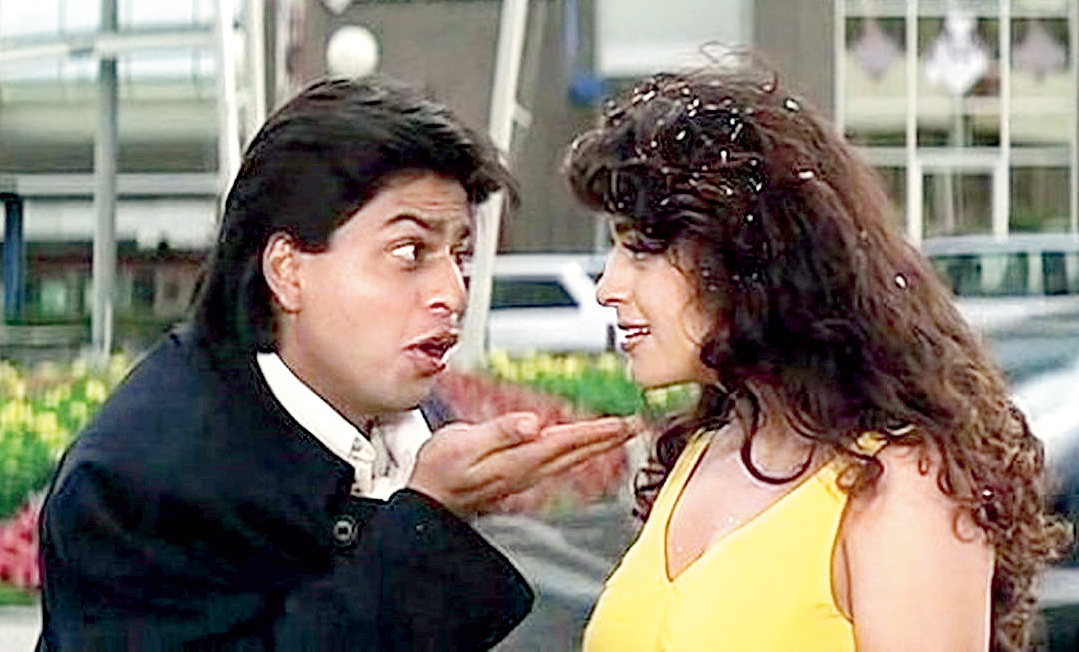 ---
---
Chaand taare tod laoon, Saari duniya par main chhaoon
Bas itna sa khwaab hai...
She loves money. And if she can't earn the dough, she'll marry money. Not for her the aam aadmi, thank you very much. He loves money. And blithely says yes boss to money over honey.
Meet the unlikely sweethearts, upcoming model Seema Kapoor (perky Juhi Chawla in a brave but uneven role) and corporate yes man-cum-hustler Rahul Joshi (Shah Rukh Khan plays a difficult role with verve), of the July 1997 Aziz Mirza romcom with grey shades, Yes Boss.
They've just whizzed into the job market on their scooters — the opening sequence is a laugh riot — in post-liberalisation 1990s. The economy is on a roll, global brands are bending over backwards to woo Aspirational India and the definition of good life has changed from desi ghee to wine and brie. So middle-class Seema dreams of a Rs 1-crore flat in Mumbai's Galaxy Towers and middle-class Rahul a swanky ad agency. Rahul's boss Siddharth Chaudhary (Aditya Pancholi gets top billing and convincingly plays Mr Scumbag Moneybags) holds the key to their dreams.
Womanising Moneybags lives in mortal fear of his heiress wife Sheela (Kashmira Shah's a bhabhiji with a bikini bod) but wants to sleep with Seema, who he hires as a model. Rahul, who likes her from before, steps aside, saying yes boss. Flattered by the big man's attentions, Seema naively hears wedding bells. Rahul can't annoy his boss and so can't come clean to Seema about Siddharth's lecherous designs, but foils every attempt of his boss to get physical with her. And, thanks to Siddharth's heiress wife and Rahul's cardiac-patient mom (Reema Lagoo), Rahul and Seema play pretend husband-wife, complete with Karwa Chauth. The inevitable happens, Rahul and Seema end up saying no boss and cosy up to each other.
Rahul's sanskari mom earns a fist-bump when she says it's okay for girls to be as ambitious as boys. Amid the song-and-dance (Jatin-Lalit in fine fettle) and sparkling quips (Sanjay Chhel), Mirza does push the envelope. But only so far. In the end, Rahul rides the scooter, Seema sits pillion and listens adoringly to her man promising her a Merc.