Learn all about the impact of digital marketing
Experts to discuss emerging trends and the skills needed for online business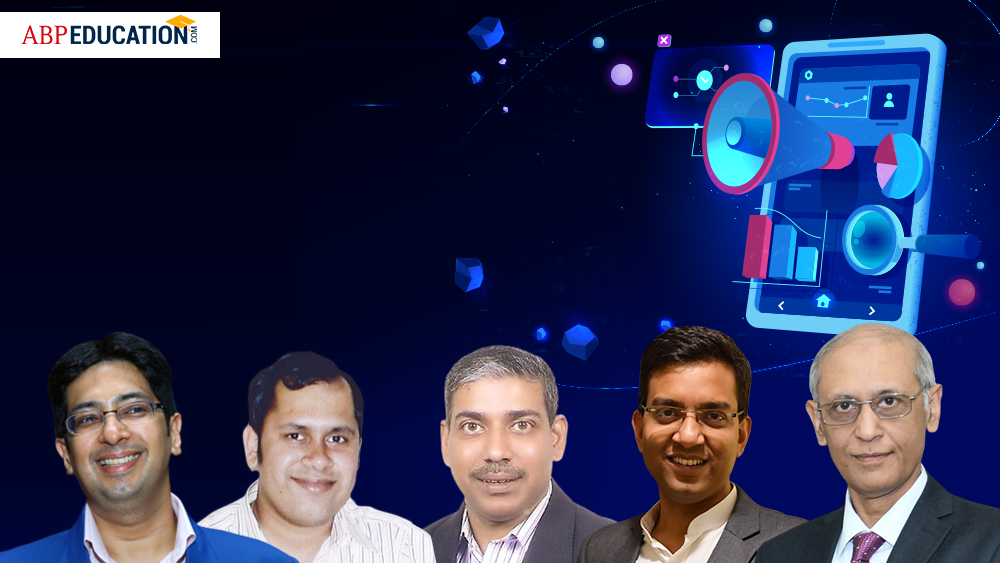 ---
---
The power of digital marketing is increasing by the day, especially in the pandemic situation when the online space has become the hotspot of action.
Sign up for the webinar Digital Marketing: How to brand and boost the business to hear from experts all about the shift in technology. The session is part of CampusToCareer 2020, a free ongoing webinar series from ABP Education.
When: September 15, 3 pm
What it's about: The webinar will shed light on the fast-growing nature of online marketing and the latest trends in the field.
Expect: To understand how digital advertising works. Obtain insights into the role of emails, apps, and social media in branding. Weigh its benefits over traditional marketing, and the new career opportunities it offers. Discover consumer psychology and how to tap into it.
Meet the speakers:
Mr. Vikas Chawla, Digital Marketing Leader, and Angel Investor: Chawla is the co-founder of DigGrad, an ed-tech venture focused on digital marketing, and Social Beat, India's fastest-growing independent marketing solutions firm. A London School of Economics alumnus, he is also an angel investor with The Chennai Angels and mentors early-stage start-ups. Chawla has 15 years of experience in diverse functions. He is a Charter Member of TiE and active in forums such as Roundtable, British Business Group, and CII's Young Indians. He is also a member of the Facebook India SME Council and has won several accolades, including the British Council UK Alumni Entrepreneur Award 2020 for India and South Asia and the Top 50 Content Marketers by Linkedin in 2018.
Mr. Nandan Sengupta, College Ambassador for India, Cambridge Marketing College, Swavesey: After spending the early part of his career in B2B technology solution marketing and project management, Sengupta moved on to become a consultant with a special focus on strategic issues and digital marketing. With around 30 years of experience, he entered academia, guiding students on digital marketing, data analysis/ethics, digital transformation, and IoT applications. He moved to the UK in 2004 and has been associated with organizations from the US, Canada, Germany, Italy, The Netherlands, Japan, Australia, and India. Sengupta helms several UK-India education initiatives and is an assessment specialist for the Cambridge Assessment Division of the University of Cambridge, a consultant to Makaut on digital transformation, and the founder-director of ESK Network.
Mr. Atanu Ghosh, Managing Partner, Bluebeaks Solutions: A wearer of multiple hats, Ghosh has been involved in education, research, consulting, and training in the digital transformation domain. He is the founder of Salt n Soap, an eCommerce technology, and analytics platform. As the managing partner at Bluebeaks, he collaborates with leading management institutions, colleges, and universities in India and the UK to design courses related to digital transformation and technology management. His past roles included director at IBM, principal at PwC Consulting, and consultant to Fortune 100 companies in India, the US, UK, Singapore, and China. As visiting faculty at XLRI, IIM Calcutta, IIM Udaipur, IIT Kharagpur, and Praxis Business School and head of the digital marketing department at Calcutta Media Institute, Ghosh is committed to sharing his experience with budding students.
Mr. Abhishek Mukherjee, Ex Ola/Myntra/Unilever: Having spent 15 years working across the FMCG, a data science consulting and e-commerce sectors, besides setting up his own entrepreneurial venture, Mukherjee has a vast experience to share. He has been an instrumental part of companies like Unilever, Britannia, Myntra, and Ola. His biggest areas of passion are working in "digital-first" and data-centric businesses that solve multiple customer use-cases. His diverse industry experience, ranging from consulting for Fortune 500 CPG companies to setting up digital-first brands at Myntra, has placed him at the center of the evolution of Go-To-Market approaches.
Mr. Abhilash Somanchi, Senior Director, Dailyhunt - Mr. Somanchi has worked across multiple industries - including Media, Telecom, Mobile Applications focussing on marketing, driving insights and analytics, and product/service launches. Mr. Somanchi likes driving data-led decisions and creating win-win collaborations for sustainable growth. At Dailyhunt - Mr. Somanchi drives user growth and monetization as a product and work on several data and insight initiatives in parallel. Prior to that, Mr. Somanchi worked at Airtel and Accenture where he did a mix of marketing and product roles.
Certificate of attendance: Those watching the entire webinar on Zoom will be eligible for a certificate of attendance from ABP Education. To register for Digital Marketing: How to brand and boost the business, sign up here.