Captain to captain, Morgan backs DK
The KKR captain has been struggling with the bat, his team has blown hot and cold and critics have even suggested he should be replaced as the skipper with none else than the Englishman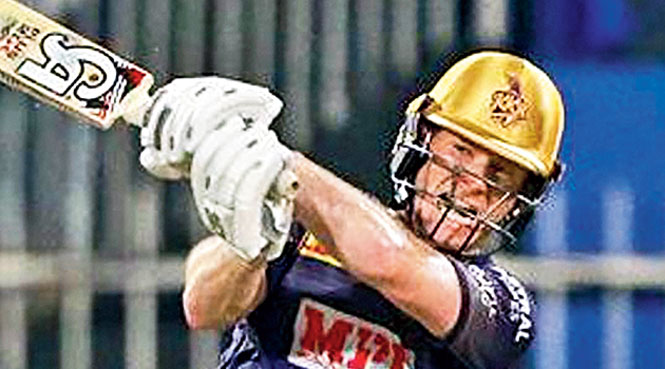 ---
Calcutta
|
Published 09.10.20, 03:44 AM
|
---
As a captain himself, Eoin Morgan perfectly understands what Dinesh Karthik must be going through.
Kolkata Knight Riders captain Karthik has been struggling with the bat, his team has blown hot and cold and critics have even suggested he should be replaced as the skipper with none else than Morgan.
But the Englishman, the winning captain of the 2019 World Cup, has backed Karthik to turn it around.
"I always think that as a captain, even I have gone through this kind of a situation and you sit in press conferences where decisions you make will always be questioned when you lose. But when you win, things are smooth.
"I think the important thing certainly for me as a captain is always reflecting objectively and honestly, and being content with my decision, being honest about learning and moving forward. And I think DK is in that position," Morgan told The Telegraph from Abu Dhabi on Thursday.
So far in the five matches the Knight Riders have played, Morgan hasn't had a fixed position in the batting order. But he has no complaints. "I think being in the position that I am, having batted at the middle order in my whole career, it's actually been very similar to my England role," he said.
"For a long time, Jos Buttler used to bat behind me and we would move him up or down. Same with Ben Stokes and Jonny Bairstow... So there is always a level of playing a game within a game, trying to find a match within that. So my role should remain the same."
Speaking of Rahul Tripathi, Morgan heaped praise on the 29-year-old.
"When you look at Rahul's performance in the two opportunities that he has had so far, he has been brilliant. He has worked extremely hard, he has waited for his opportunity and very few times in a tournament like this, hard work meets opportunity. And his timing is perfect."