In the land of the FirstEvers
Bhaaiyon-behnon, there's more. And I am not talking peacocks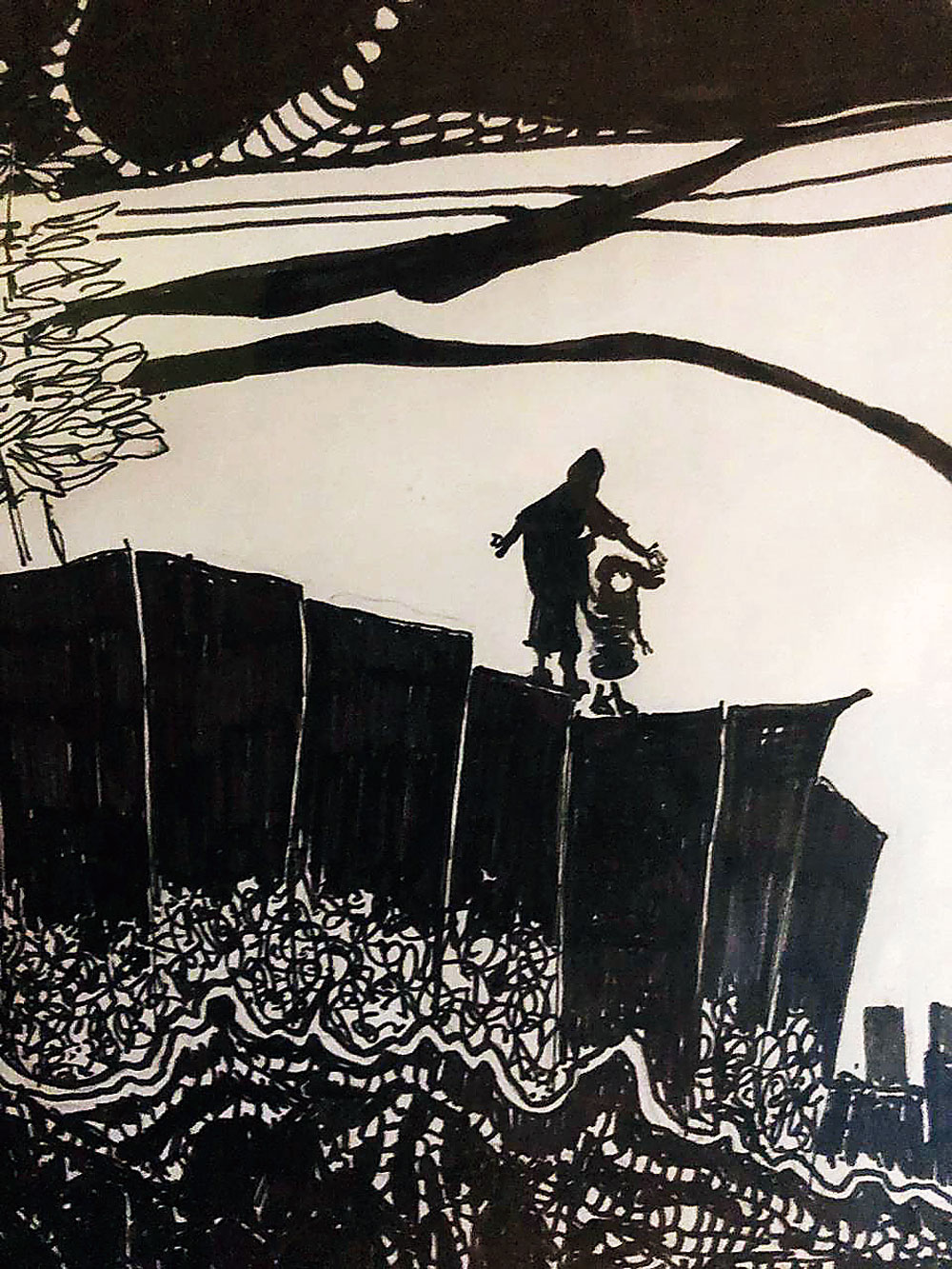 ---
---
So fair. And so fitting. TheChaiwala is bestowed the FirstEver Ketli Award. The absolute Absolutist of FirstEvers. FirstEver rider on an amphibian jahaaj. FirstEver celebrant of "Ghar mein shaadi hai, paise nahin hain!" FirstEver HornbillHead on HeadOfSarkar. FirstEver Tadipaar as HeadOfParty. FirstEver RockShow at MadisonChabootara. FirstEver EyeToEye with Han Terracottas, and a goggled EyeToEye at that, an EyeToEye that seemed to say "Main Emperor FirstEver, aur tuu kaun?" FirstEver kiss-and-touch with MadameFussaud's likeness. FirstEver PradhanSewak with a PradhanSewika not allowed anywhere near the house. FirstEver to go on air with pilla, or puppy, or pappi and, often, all too often, jhappi. And what jhappis; jhappis from the front, jhappis from behind, jhappis from this side and jhappis from that side. All FirstEver jhappis. (Applause please) FirstEver. FirstEver. FirstEver. FirstEver. FirstEver. (Applause please, ab to baja do taali, ki main khud hi hatheli taal deta rahoon?) Bhaaiyon-behnon!! There's more. I am not talking peacocks here, which I am one, of course. But this more is not that more. This more is more, as in the angrezi waala more. Aur. There is more to come. This more is in front of you, but there is more to come. Understood?
FirstEver airdrop on LaHaur. FirstEver SummitOnASwing. FirstEver victory of Maharana Pratap over Jalaluddin Akbar. FirstEver Ganesha from the plastic surgeon's OT. And now, laideej aind gentilmain, the FirstEver Ketli award. Celebrate! Spread the word!! Jump for joy!!! It's the Ketli Award, and the FirstEver one bestowed on the FirstEver One. Manufactured by Ketli. Sponsored by BabaDaamDev and JeePublic Channel.
It is that same ketli, bhaaiyon-behnon, the very one. The ketli of the many splendoured virtue. The ketli that our chaiwala, the forever truant Mahadeb, does not have, and probably never will. Because Mahadeb's ketli boils water and brews tea on coal and timber, it is a polluting thing, a thing that wastes things. This is the Ketli that TheChaiwala has been telling us about, the magical Ketli, the Ketli that feeds on a winding pipe hooked into the gutter far down below and sucks up what the gutter has to offer and offers us what the magical Ketli offers. We are on the edge of things, yes, but be not afraid, look down, you should have got used to the nausea of being on the edge of things by now. Look, can you see? No but you can't, of course you can't.
We are talking talking gases here. Science. Complete Gaseous Science. Gases, most of them you may not be able to see. But some you most definitely can. Like Enthroned gases. For the FirstTime we have Enthroned gases. They are everywhere. All the time. Live. On television. From here, there, everywhere. From, what now, a hundred and six countries? Give or take a few. Enthroned gases never take leave.
They are forever at work, oozing, swirling, swarming, heating things up, keeping them on the boil, like they keep the water in the ketli boiling and bubbling, never settling down, never given a moment's rest. Now here's a thing about water on the boil — nothing's ever seen clearly in it. Water on the boil is not like still water. Look yourself in water on the boil and you will see a face that is a pocked face, not your face but a picked face, a face run over by disconcerting deformities, a distorted and often deranged face, a face not yours. That is what you see when you see your face in boiling water. If, that is, you can see it at all.
For here is the other thing about looking into a ketli, into a ketli bubbling with boiling water — you cannot see much. You are blinded. But that's the idea. Always was. Stay boiling. Stay blinded.
I am Emperor FirstEver
In my throne let me settle
And set things on boil as never
For I am now armed with a kettle.