With the festive season right around the corner, dining out becomes a sought-after affair. Especially if your family and friends from foreign shores are visiting Kolkata for Durga Puja for the first time after the pandemic. While the city offers many new dining destinations, a trip to Park Street is sure to feature on any traveller's itinerary. Here are seven all-time classic dishes to revisit on the city's dine-and-drink corridor, including recommendations from restaurants that now enjoy heritage status.
Fish a la Diana from Mocambo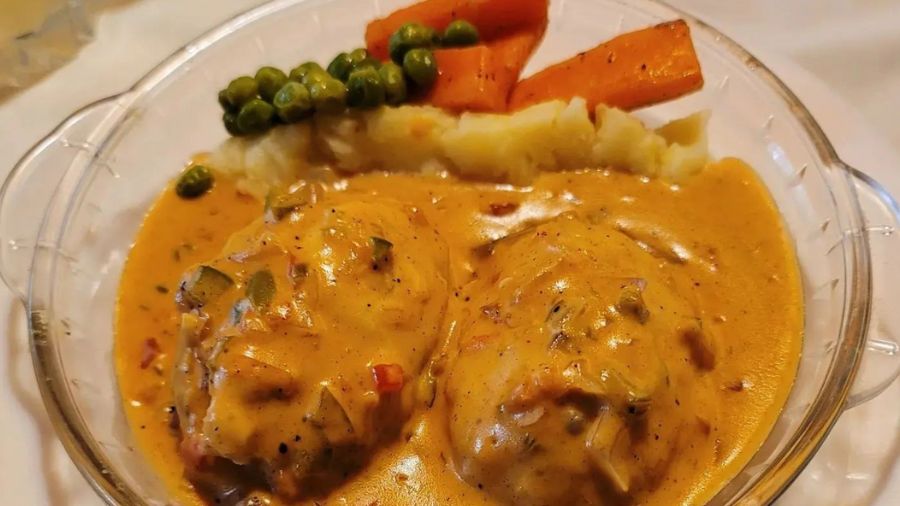 @journey_of_afoodie/Instagram
We would have recommended the legendary Devilled Crab, but the passing of Queen Elizabeth II turns the spotlight on Fish A La Diana. Around 25 years ago, when Mocambo was experimenting with some new dishes, it dedicated this plate to Princess Diana, who had just passed away. This dish is a favourite with seafood lovers, and has bekti stuffed with prawns in a creamy sauce. Will a new dish now be dedicated to the late Queen, we ask owner Nitin Kothari. "We possibly might," he replies. Watch this space for more!
Pindi Chana from Kwality Restaurant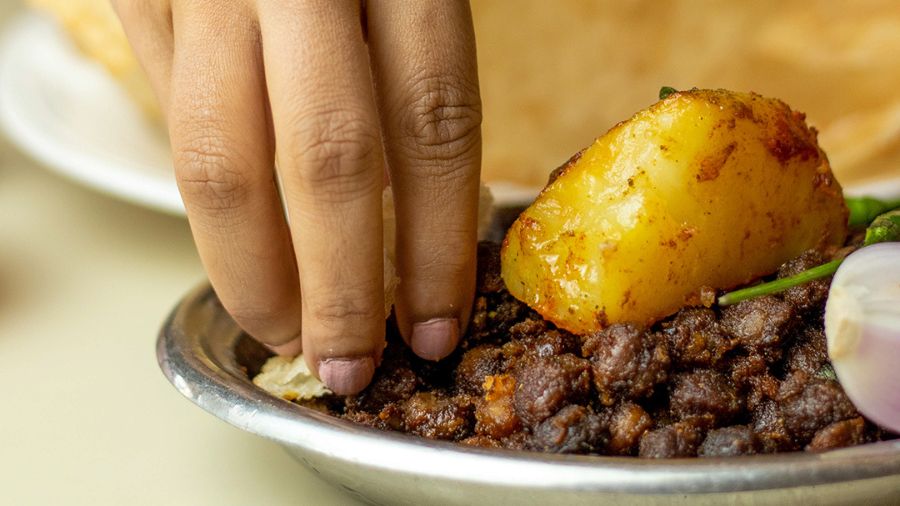 Kwality Restaurant/Facebook
Kwality Restaurant has been serving its iconic Pindi Channa for the last 70 years. The restaurant on Park Street has been around since 1952, with a number of iconic dishes on its menu. "Pindi Chana is one of the most popular dishes, with 125 orders on a good day," says Rajiv Ghai, partner, Kwality Restaurant. The bhatura is fresh and light, and the earthy flavours of the Pindi Chana, mingled with the tangy warmth of its north Indian masalas, leave you craving the next bite. It's also popular as a snack with drinks. 
Lobster Thermidor from Trincas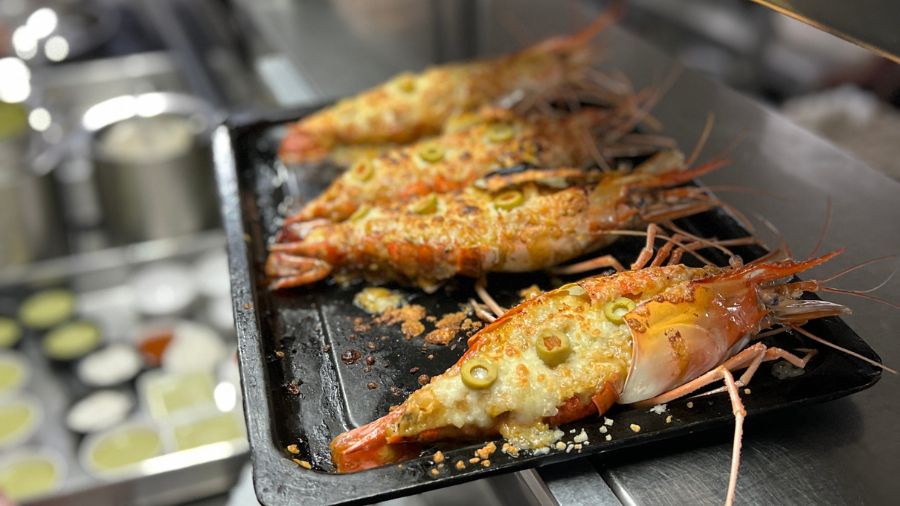 Trincas Restaurant
We were veering towards the Prawn Cocktail, but stepping up to a Lobster Thermidor befits the festive month. This dish was introduced to the Trincas menu in the 1960s for a princely sum of Rs 5. Amidst the plush rich reds and soft natural light of the interiors, this indulgent plate of lobster, cheese and butter stuffed back into the shell, is one of the top sellers. "We have around 30-50 orders on a weekend," says Anand Puri, third-generation Trincas owner. Established in 1939, the Park Street restaurant continues to hit all the right notes and not just with its jazz lunches. Like they say, everyone has a Trincas story. Chances are many involve a Lobster Thermidor or Prawn Cocktail. 
Chelo Kebab from Peter Cat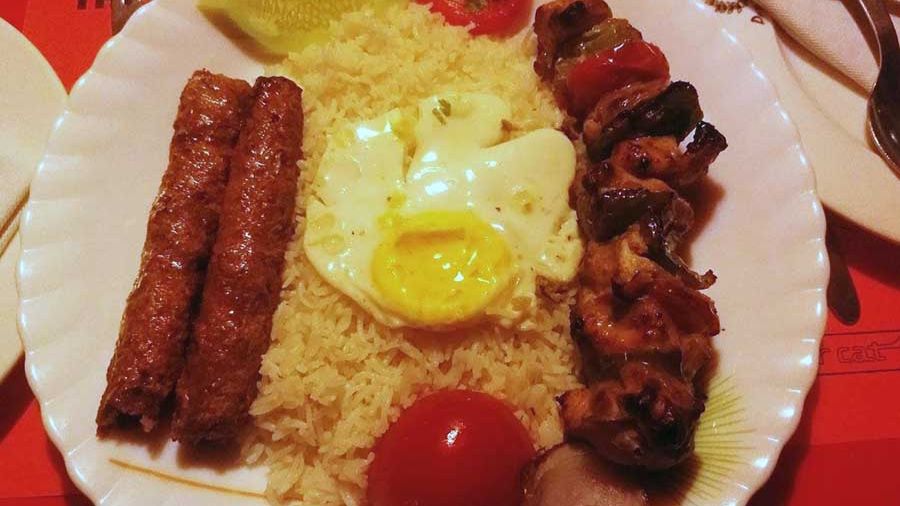 Aatreyee Mohanta
Ever wondered how Peter Cat's Chelo Kebab came about? Traditionally, kebabs are north-Indian dishes and eaten with naan, but the owner of Peter Cat, Nitin Kothari, tweaked it and replaced the naan with rice to cater to Kolkata's palate. "Since I enjoy a good fried egg, we threw that in, and a blob of butter too… because who doesn't like butter?" he shares. A combination of chicken and mutton kebabs, rice, eggs, butter… It was a magical combination thrown together as an experiment and it worked like a charm. The vegetarian version is just as good and was introduced a few years after the Park Street restaurant opened in 1975. 
Chateaubriand Beef Steak from Olypub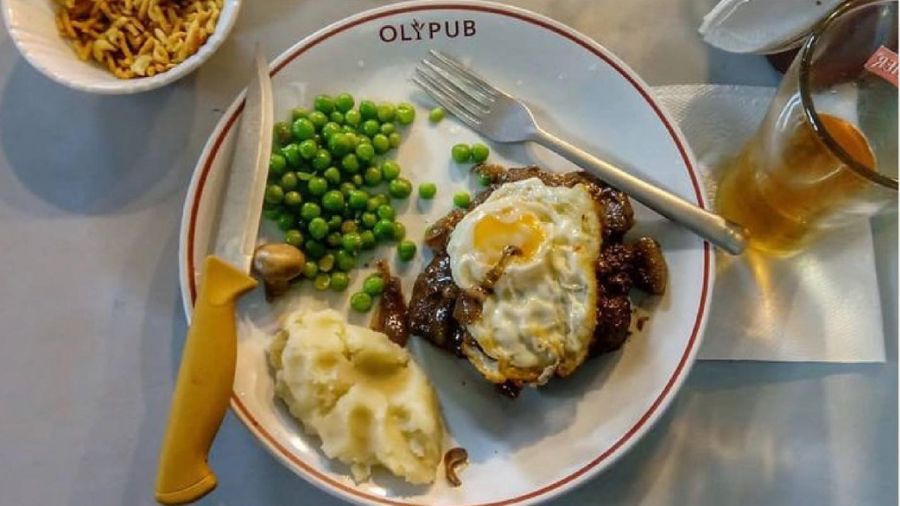 @olypubofficial/ Instagram
Olypub has a special place in many hearts (even though we really miss the vibe of the first floor!). Known as 'Kolkata's favourite watering hole' since its inception in 1947, Oly's has a Chateaubriand Beef Steak that is hard to beat. The steak is a chunky piece of meat that's well-marinated and seasoned to perfection. Its caramelised exterior and umami sauce elevate the juicy slab of meat, so you're left longing for more long after you've eaten it. A generous helping of mashed potato, a serving of boiled peas and a sunny side up come with the steak. 
Konjee Crispy Lamb at Bar-B-Q - Flavours of China
Representational image
Shutterstock
The generous portions of Kolkata Chinese food at this popular Park Street restaurant make it great value for money. The queues outside on a regular Saturday night snake down its carpeted staircase, well onto Park Street's pavement. During the Pujas, it even stretches to Free School Street! An appetiser that's well appreciated by many is the Konjee Crispy Lamb — delicate strips of shredded lamb, deep-fried till it's nice and crispy, and then coated with a tangy chilli bean sauce. If you prefer chicken to lamb, try the Devil's Chicken — it's a spice-fest!
Rum Ball from Flurys
The Flurys Rum Ball is a fiercely-loved symbol of Kolkata's culinary history since 1927. It was a creation by the original Swiss owners of the tea room, Joseph and Frieda Flurys, and it's no surprise that they made it from the finest chocolate. What makes the Rum Balls such a hit? The confectionery's chefs believe that using fondant instead of ganache gives it that edge, not to mention the gooey fudge-like texture and the taste of sweet rum. During Durga Puja, the iconic tea room and confectionery operates round-the-clock, fueling tired pandal-hopping crowds. This year looks to be no different.