A graduate of St. Xavier's College and Cornell University, Anand Puri is an absolute perfectionist in whatever he does. This was evident when he set up and ran one of India's top-ranking bed & breakfasts in Delhi for nearly a decade before returning to his family roots in Kolkata.
More recently, Anand has devoted his time to reinforcing the legacy that is Trincas – one of Kolkata's iconic venues that has always combined our insatiable love for food and music. What could possibly be more "old Calcutta" than Prawn Cocktail and a live band?
Not only has Anand upped the ante of Trincas' brand visibility, making it once again a hub for all generations and one of the places you must visit if you're in town, he has also begun the painstaking job of capturing the history of Trincas, Park Street and our quintessential "Calcutta" culture. His blog, titled "The Trincas Timeline Project" can be accessed here.
Fine line at Trincas: preserving the past while feeling fresh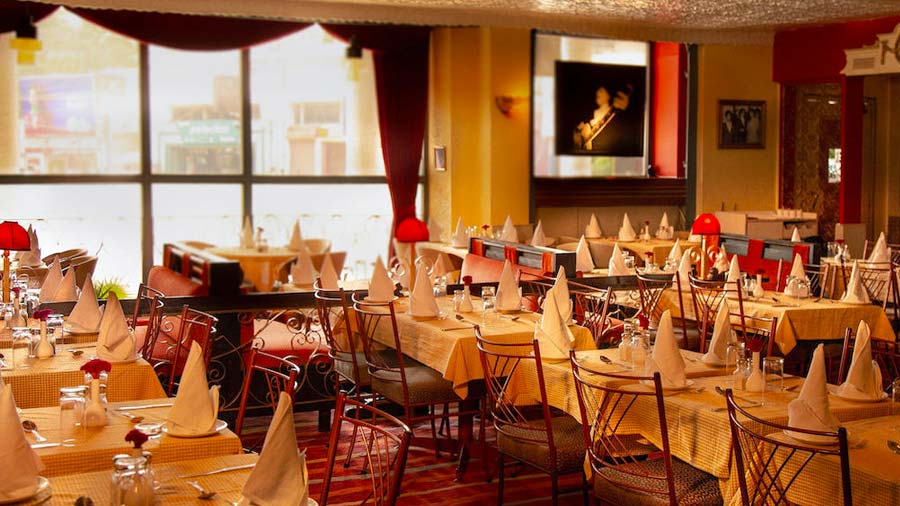 A table at Trincas is still one of those quintessential 'Calcutta things'
trincas.in
So, who is Anand Puri? Son of Sunny and Shashi Puri – both renowned in their own right for striving against all odds to keep the legacy of Trincas alive – it is no wonder that my friend has inherited their passion for toeing the fine line at Trincas between preserving and honouring the past while staying relevant and feeling fresh.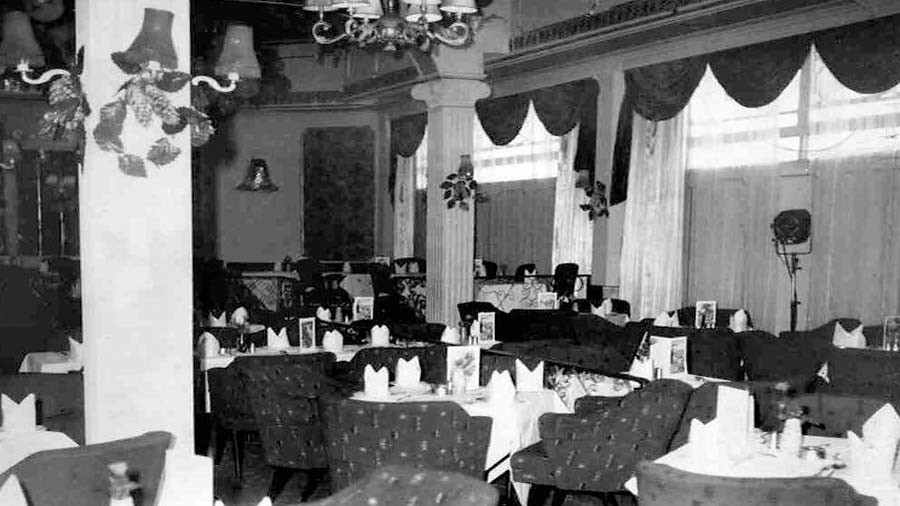 Trincas in the 1960s
trincas.in
In fact, I learned on my recent visit to Kolkata that Shashiji was the first, along with her friend Arundhati Gupta, to start the concept of 'Boumashtami' almost 20 years ago – where the daughter-in-law is celebrated. This was done to complement the Bengali festival of Jamai Sasthi – basically a tradition where you treat the son-in-law as king and feed him till he drops! Boumashtami feels good for all sorts of reasons – equality and feminism of course, but also because it is so important that we evolve not only in our thoughts but also in our actions. Like all things, traditions too must earn our respect by being updated as we know better. Kudos to the women behind this initiative which we are delighted to note has begun to be replicated in many venues and homes across the city.
Anand is committed to fitness and food, and food for thought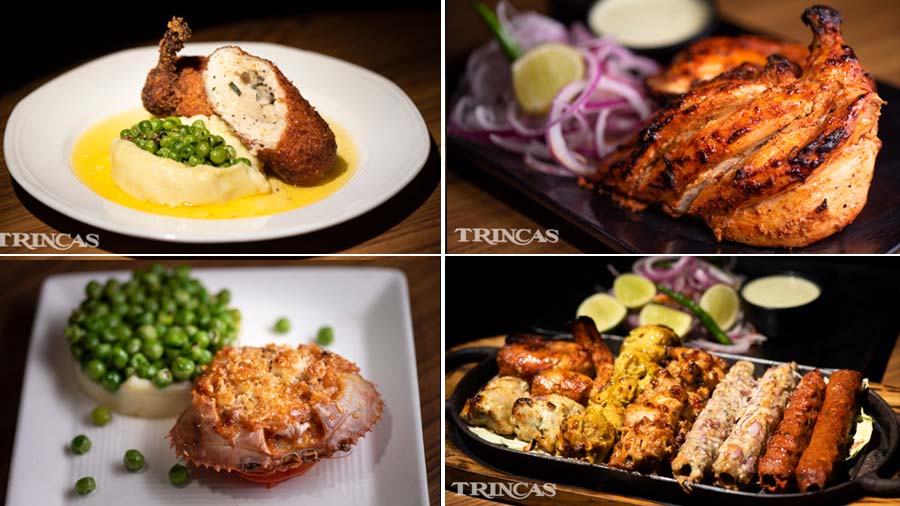 A few of Trincas' popular dishes
trincas.in
Anand is a serial entrepreneur, having set up multiple hospitality ventures in his career. He is also an excellent writer as most people who follow him on social media will tell you. Committed to his fitness, he builds on having been a keen swimmer on the club circuit back in the day. This goes directly against how much of a foodie he is. He would surely win every trophy if the competition was for eating the most amount of food!
He loves experimenting and trying new things and is like an enthusiastic toddler when you take him to an exquisite handmade crockery shop. Sometimes he will drop everything just to travel around the most obscure places in the world. A deep thinker, Anand is very much a 'Calcuttan' in his love of language and art and in many other ways that manifest over a conversation about his life.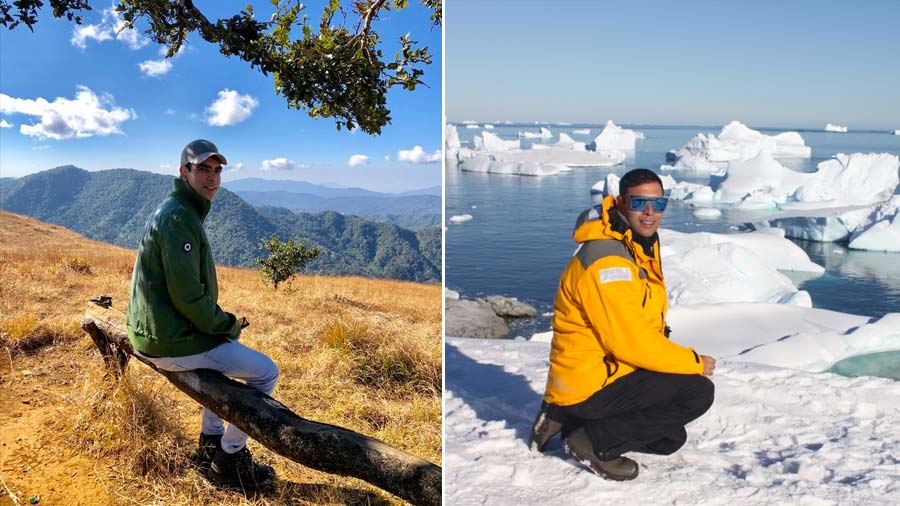 Anand in Manipur, and (right) the Antarctic
One of the most common things we hear about Kolkata is how young people always leave it for better pastures. It is heartening to see some of the best talent from our generation choose to live here and commit to bring world-class quality to the city.
Dream? Amitabh Bachchan returns to Trincas!
In the midst of all the noise, Anand Puri stands tall – still as curious as a child, a sophisticated global traveller and an obsessive machine when it comes to quality. I ask him what his dream is and he says he would love to see Big B aka Amitabh Bachchan return to Trincas to enjoy a meal and music like he used to in times past.
That's not a far-flung aspiration given that Trincas is packed solid these days even on Mondays as the pleasure of having Hindi/Bengali songs sung live in an old-world atmosphere makes for as much great family celebration time as it does for a first date.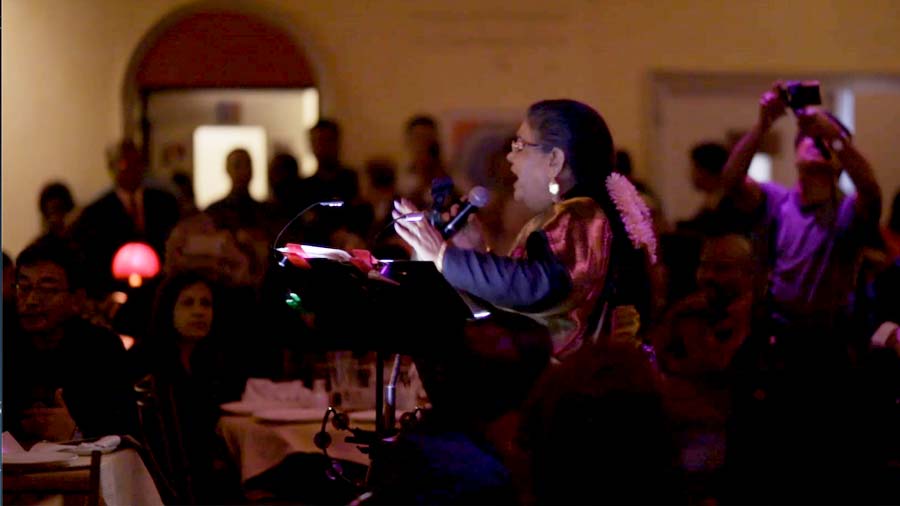 Usha Uthup — a Trincas favourite and mainstay
Their weekend jazz lunches are a treat for soul travellers from all over the world and many foreign delegations can be found scattered among the tables as the locals take pride in bringing them in to show them 'Kolkata culture'.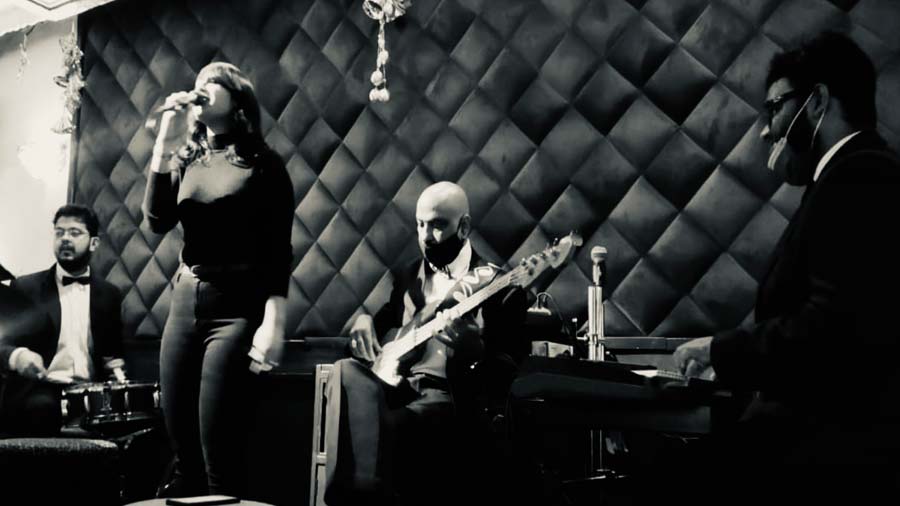 The Willie Walters Jazz Quartet performs at Trincas
This is no mean feat for a brand that is over 100 years old. Trincas not only survived but thrived in an environment where the Blue Foxes, Sky Rooms, Firpos and other old haunts have either disappeared or are just no longer worthy of mention, much less visiting.
Know the city, its people, its vibe and heartbeat
This is Kolkata – where the locals know where the best phuchka (pani puri) or chaatwala can be found because they know good food and track it. The best biryani house is a hotly debated topic at every visit, but everyone agrees on one thing – Calcutta biryani is the best biryani in the world. If it ain't got potato in it, it's not biryani (sorry Thalassery and Hyderabad and Lucknow and the rest)!To be a coveted location of choice despite exacting tastes requires something special in Kolkata. It requires you to know the city, its people, its vibe and heartbeat. It is impossible to do that without caring deeply about the city. And the Puris have been doing that for years so they are pretty special Kolkatans.
Wishing them all the best and hoping many more Kolkatans come back to the fold or even if they are visiting then we all catch up at Trincas for a Bloody Mary and some Stroganoff!
Antra Bhargava is the former CEO of SuVitas, India's first Transition Care Hospital Chain, which recently merged with HCAH (HealthCare atHOME, India), where she is head of Expansion. She founded the WoW Kitty Trust as a micro-financing platform for rural female entrepreneurs and developed the PACE model for all genders and age groups.