I've been acting since 2000… people only got to know that I existed in 2014: Sumeet Vyas
Sumeet Vyas on the upcoming season 2 of web series Tripling which streams on Sony LIV from April 5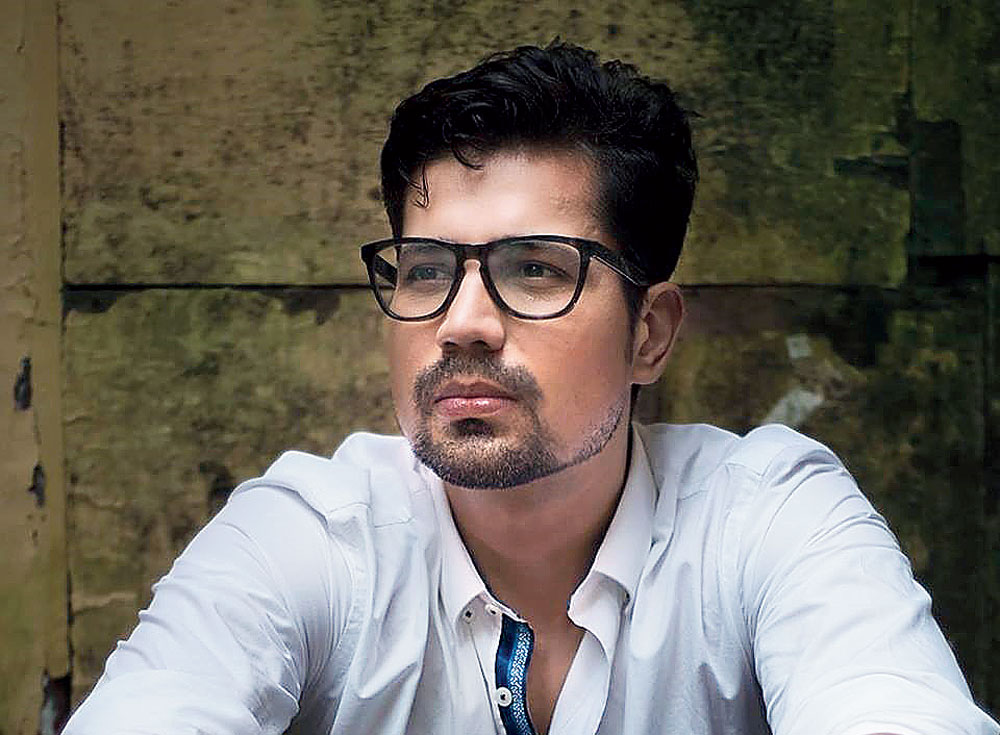 ---
Published 01.04.19, 05:03 PM
|
---
Sumeet Vyas has been at the forefront of the web boom, writing and starring in cult shows like Permanent Roommates and TVF Tripling. Season 2 of Tripling (streams on Sony LIV from April 5), which has three duelling siblings — Sumeet's Chandan, Chitvan (played by Amol Parashar) and Chanchal (played by Maanvi Gagroo) — embarking on a road trip, follows the hit template of the first season, but packs in more drama and laughs. The Telegraph chatted with Sumeet — who starred in Veere Di Wedding last year — on Tripling revisited, his fave road trips and the journey ahead.
What's been the reaction like since you announced Season 2, given that Tripling has its fair share of fans?
It's been phenomenal, actually. We finished writing and shooting the show and then we announced it… and that's when the pressure really hit us. While we were doing it, we were like, 'Haan second season hai… we will work hard and be sincere… it will be great', but once we saw how eagerly people were waiting for the season and how connected they were, that's when the enormity of it hit us. We were like, 'This better be good!' (Laughs) So, we've all been hovering around Sameer (Saxena, the show's creator) to ensure that we have a great Season 2.
Tripling worked because it was big on the relatability factor. Have you ever examined why the show worked so well, given you've written it too?
First would be the novelty of the idea. Just the idea of an impromptu road trip and the unsanitised relationship between the three siblings. So far, in Indian cinema, the sibling relationships that we had seen were so sanitised… chhota bhai bade bhai ka hamesha aadar hi karta hai aur respect ke saath baat karta hai. But that's not how it works. Siblings abuse each other, fight with each other… they are nasty to each other, and yet they love each other. Sometimes, you may feel that you hate your sibling but inherently you do love them. I think that really worked with the audience.
Every actor wants to be known. The worst part is when you have to explain to people what you do. Even if it's filling up a form somewhere and you tell them you are an actor, they will be like 'Kahaan acting karte ho?' It's difficult to explain to everyone that you do theatre… some people don't even know what that means!
- Sumeet Vyas
How much do you relate to your character Chandan?
I think he's a lot like who I am; he's perhaps closest to who I am. I like things in order, I am a bit of an OCD-affected guy and so is Chandan. I am not as stuck-up as Chandan, though; I am a little more experimental and chill. The biggest crisis in Chandan's life is that he's a man who believes in order and he's surrounded by siblings who are anything but.
Any character trait of Chandan you wished you had?
(Pauses and thinks) No! (Laughs) He's not a fun guy, ya….. I want to be the kind of guy who is a fun person to be around.
While shooting Season 2, did the cast and crew take off right from Season 1?
Oh ya! And how! In Season 2, we felt more connected. In Season 1, we were on shaky ground… we hadn't spent so much time with each other. Season 1 was made on a huge budget — no one invested that kind of money on a web series then — and so we all felt the pressure. By the time we shot Season 2, there was so much more web content out there… so that pressure was gone.
Also, we were more comfortable in our skin this time around. We were familiar with our characters and how they react to certain situations. We were able to experiment and explore more.
How much of the off-screen friendship that you share with Amol Parashar and Maanvi Gagroo contribute to your dynamic on screen?
Quite a bit, I feel. Frankly, Amol and I were arguing a lot between takes in Season 1 but during the second season, that argument completely vanished. There was a lot of trust in Season 2. I feel very responsible for him. Both of us are not very expressive in life and hence can't probably express it to each other. But I really feel he's the brother I never had. I always hope he does well in front of the camera… I am constantly improvising for him. I feel slightly proud as well when he does well as an actor.
Maanvi and I have hung out a lot this season. The chemistry was quite there… we had a lot of good fun off screen. We bonded very well, and honestly, these things either happen or they don't… one can't force them. Outside of the show, what's the most memorable road trip you've been on?
Oh, there have been many, actually. During the early years, I went on a lot of road trips with my dad and my sister in our old Maruti 800… we went from Bombay to Jodhpur and back.
They are fantastic memories and I think that was the germ of the idea that came to me when I wrote Tripling. For me, fun is being out on the road… I have never felt so free. It's such a great way to travel… you can stop anytime you like, be it to rest or grab something to eat… you can explore at leisure. You can head in any direction, no one is there to stop you. You can't do that in a plane or a train.
You've been one of the breakout stars of the digital boom. How do you look back at the journey?
I've really enjoyed the journey so far. I am glad that I've had a long journey; I've been acting since 2000… people only got to know that I existed in 2014! (Laughs) That was the tough part because every actor wants to be known. The worst part is when you have to explain to people what you do. Even if it's filling up a form somewhere and you tell them you are an actor, they will be like 'Kahaan acting karte ho?' It's difficult to explain to everyone that you do theatre… some people don't even know what that means! 'Tum Prithvi Theatre karte ho' is like people saying 'Tum PVR karte ho' (smiles). I had to explain to them that I go to Prithvi Theatre and act.
But a plethora of web shows and OTT content have definitely made you a popular face that most would recognise…
Now at least people know I am an actor. Some know the specifics, while some know what I do vaguely (laughs). But yes, it's the best time to be a creative person, be it actors or writers or directors. There are so many platforms and the good thing is that everyone is willing to experiment and put their money on it.
People have been brave enough to write such diverse roles and cast me in them. Like I am playing (lawyer) Ram Jethmalani in one series… I just played a horrible, shrewd businessman in It's Not That Simple. Given the image I have, no filmmaker would have been ready to experiment with me in that kind of a role, but those on the web are doing it.
What's happening on the writing front?
(Laughs) Pichhle do saal se itni zor ki acting aayi hai ki writing ruk gaya hai. But this year, I am hoping to do some writing work… at least churn out two good scripts. This year, thankfully, writing will not be my bread and butter; I don't like writing under pressure. I like to write with a free mind and only when I feel I have a credible story to tell.