'Here theory meets practice'
Switzerland has a long tradition of excellence in hospitality education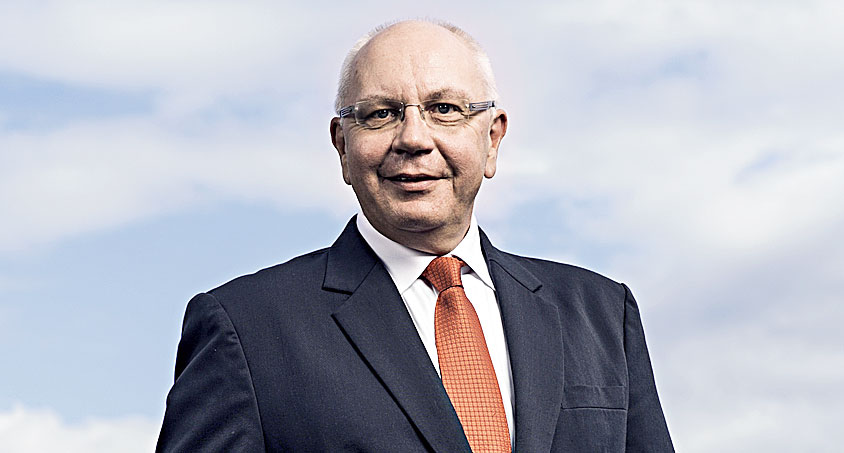 ---
---
Ecole hôtelière de Lausanne (EHL), established in 1893, is a pioneer in hospitality education. The university provides a range of on-campus and online learning solutions, including undergraduate, graduate and certificate programmes to students from 119 countries. It has topped the 2019 QS World University ranking for Hospitality & Leisure Management Universities. Group CEO Michel Rochat interacted with Prasun Chaudhuri in an email interview. Excerpts:
What places EHL among the top hospitality management institutes in the world?
We celebrate a unique heritage that enriches all our programmes, from our professional training in our Graubünden school at EHL Passugg, to our university programmes in Lausanne. The EHL Group has continually pioneered new teaching methods to deliver the highest quality. The fact the we reached the title of world No. 1 confirms our successful strategy to put innovation and academic excellence at the heart of our school. Our proximity and close working relationship with many industry leaders as well as the global alumni network also help set the EHL Group apart in terms of professional growth and opportunity for students.
What makes Switzerland the top destination for hospitality education in the world?
As a small and alpine country with limited resources, Switzerland has always been forced to bet on excellence and innovation to ensure its competitiveness. The country developed a long tradition of excellence in education. Furthermore, the Swiss dual education system upholds the firm belief that theory and practice go hand in hand. This is particularly true of hospitality management.
What is the current demand of hospitality managers across the world?
Travel and tourism are on the rise across the globe. Today, they represent 11 per cent of world GDP and 323 million jobs worldwide. This industry supports 23 per cent of new jobs created. There is an urgent need for talents who will be able to shape the future of the industry and tackle its challenges.
EHL Group is supporting the increasing need for talent not only through our campuses in Switzerland, but also abroad. Our consulting branch, EHL Advisory Services, supports the development of hospitality education centres around the world within our network of certified schools, as well as the recent launch of a vocational education and training programme, VET.
The Indian hospitality sector is particularly promising as domestic travel and influx of tourists continue to grow.
What advantages will EHL graduates have over peers from other institutes in India or abroad?
The programmes offered by EHL are known for instilling the right mix of industry knowhow, creativity, emotional intelligence, critical thinking and entrepreneurial spirit. The idea behind the courses is to take the students out of their comfort zone and introduce them to new cultures and different ways of thinking. As a part of EHL, students have access to quality training and education, top global companies who come on campus to recruit for jobs or internships and a platform where they can interact with other alumni.
It would interest you to know that 96 per cent of our students find employment shortly after graduation. The majority of our alumni is in senior management roles.
Are students encouraged to become entrepreneurs? Is there any training? Approximately what percentage of students become entrepreneurs?
It appears crucial to us to break down the barriers that often divide academic institutions and economic actors. That is the spirit of the new Innovation Hub we launched in 2018. This place is an incubator for hospitality startups that gathers researchers, entrepreneurs, students and visionaries. We consider that practical application is essential to learn entrepreneurship and strongly encourage our students to take up entrepreneurship if that is their wish. Thanks to our entrepreneurship classes and the Innovation Hub, we offer students the ideal setting to realise their projects. About one in five students intends to start his or her own company, so we ensure there are programmes to give them the necessary skills and knowhow. Last year students even got to intern at their own startups in the last semester. Supported by EHL coaches, faculty and professionals, they could dedicate themselves full-time to their project at the Innovation Hub to refine their business plan and project launch.