My corpses are just yours are just not
So when I kill, it is fair because I believe in the kill being fair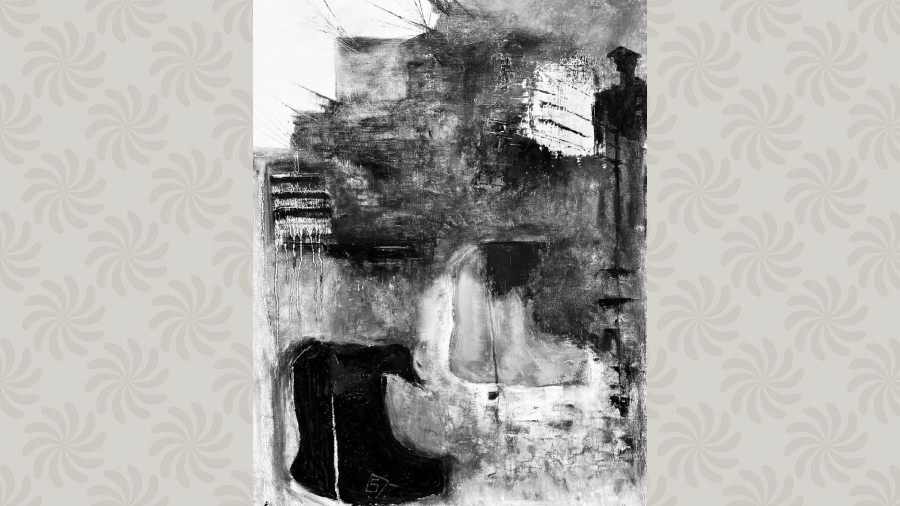 Look at the picture, or whatever it is. It is what it is. Everyone dies.
Anon
---
Published 27.03.22, 01:40 AM
|
---
Memory plays tricks but perhaps play isn't the right word there. I am no longer able to find the right words, something happened to the way I arranged letters, accurate to the dictionary, and thumb-tacked them to what came to mind. Association things, memory by association, some folks call it. I have lost my associations, most of them, of more than some very dear and pressing ones, and I do not know where to find them. They are dead. Perhaps they are dead to me, and not so to others. I can only talk about myself, that's the best way to be. Why should I talk about you? Such an infringement of copyright. And such a waste of time.
And why may I be talking about death? Having not had the pleasure yet? Of a meeting? Having only had the remote opposite of what may be the pleasure of witnessing it, and being on occasion by obligation of being part of the rites of what death is? It comes back, you see, and becomes life again. Or stirs about here and there and every conceivable where in the spirit of something (or someone) not yet sated. Something (or someone) wanting more from the cup that cannot be reached anymore. Because, dammit, you're dead. And gone. Buried. Or burned. Or vultured. Or floated away. Or canned. Or walked away from. Simbly. Po daaa!
But wait! Look at the picture, or whatever it is. It is what it is. Everyone dies. But there are ways of dying, your ways and my ways. There are your deaths and there are my deaths. You can see them in the picture, if only you would look hard enough. There is the one you scored. There is the one I scored. Scored as in, you know, added to the tally, struck down and added to the count. Killed. There is mine. And there is yours, just to be fair. You do one. I do one. Or vice versa. Take your pick. The one you don't pick is mine. FairPlay, that is what I believe in.
So when I kill, it is fair because I believe in the kill being fair. And when you kill, well that becomes quite another matter because it is not in the list of my kills and therefore it may not belong in the FairPlay list. Do you know what I mean? Do you understand? There are differences. Not everybody understands. And then some deluded round-rimmed fool, who killers and the killed celebrate by turns and by convenience, went and wrote this. Hahahahhhaaaaaah! And then he was killed, he wasn't required any more, he was damaging the objectives of who we are:
Imagine there's no countries
It isn't hard to do
Nothing to kill or die for
And no religion, too.