Odisha tiger died of septicemia, not poaching
Mahaveer, who was translocated from Kanha with Sundari, had developed maggots in wound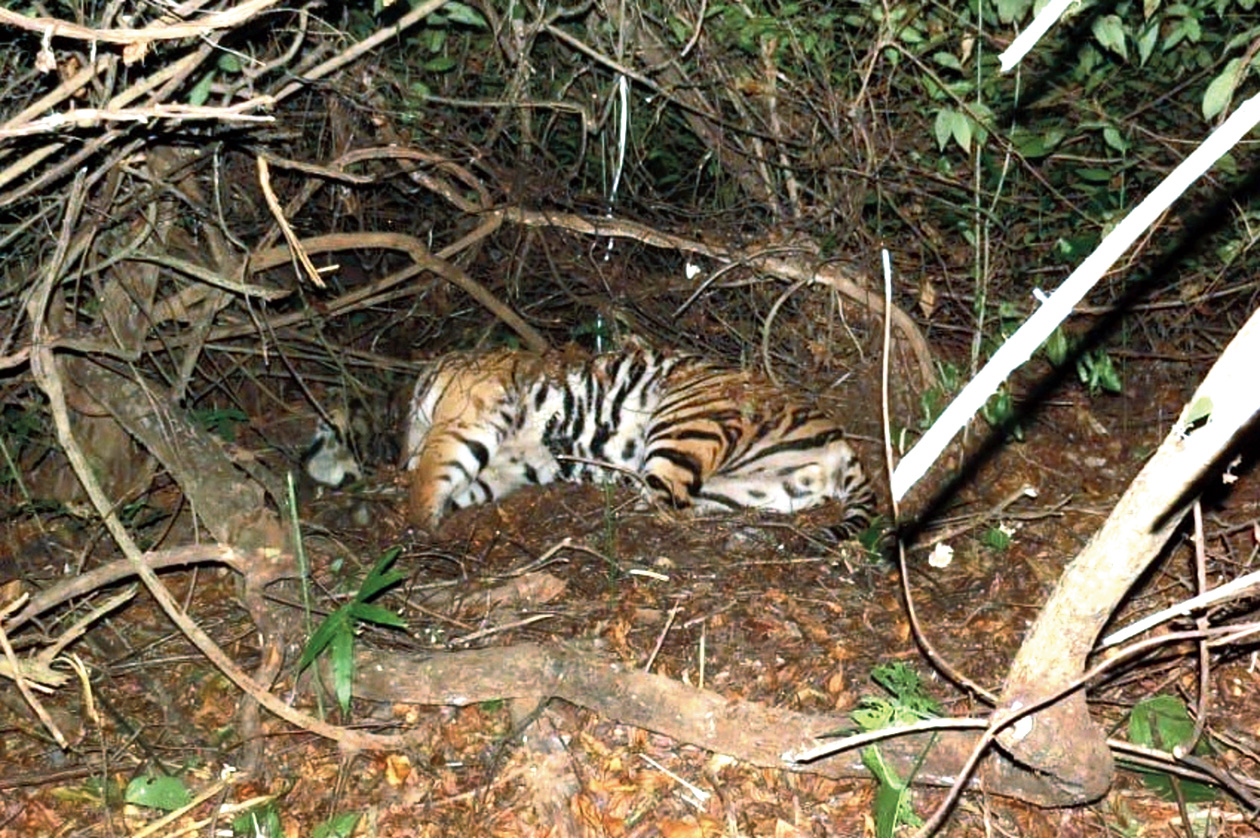 ---
---
Satkosia tiger Mahaveer had died of multiple organ failure resulting from septicemia caused by the maggot-infested wound in its neck, post-mortem report has revealed.
Satkosia field director Sudarsan Panda said: "The ante mortem wound in the neck region infested with maggots and subsequent infection led to septicemia resulting in multiple organ failure."
The report showed that maggots had damaged buccal (related to the mouth) and nasal cavities of Mahaveer, who had been translocated to Satkosia from the Kanha National Park in Madhya Pradesh on June 21. Maggots had also eaten up his tongue, the report said.
The carcass of Mahaveer, one of the two big cats brought to Satkosia to boost the sanctuary's tiger population, had been recovered on November 14 from a bush 500 metres from the Raigoda-Nuagada forest road, which is part of Athgarh forest division.
The area, which is about 150km from here, was proposed to be included in the Satkosia Tiger Reserve spread over 795.52sqkm.
The death of Mahaveer, coming close on the heels of recovery of the burnt remnants of a tiger's carcass in the Debrigarh Wildlife Sanctuary in Bargarh district on October 28, had led to the suspension of Satkosia's tiger translocation project pending detailed inquiry into it by experts from National Tiger Conservation Authority and the Wildlife Institute of India.
However, with experts from these two organisations ruling out poaching as the cause of Mahaveer's death and urging state wildlife authorities to look ahead instead of being bogged down by the incident, the project is expected to be back on the track.
Three pairs of tigers were to be released in the Satkosia reserve under the Rs 18-crore project aimed at increasing the state's big cat population.
In the first phase, Mahaveer and tigress Sundari were brought to Satkosia from Madhya Pradesh and released in its wild. However, while Mahaveer is dead, there are questions over Sundari's fate after she allegedly killed two villagers in the Satkosia region triggering protests from local residents.
She had to be tranquilised and captured and is at present lodged in a special enclosure at Raigoda on the edge of the sanctuary. Satkosia field director said she was doing fine.