No objection but Kishor will explain, says Nitish Kumar
Nitish was dismissive when asked whether Kishor's services to Trinamul could be deemed as anti-party activity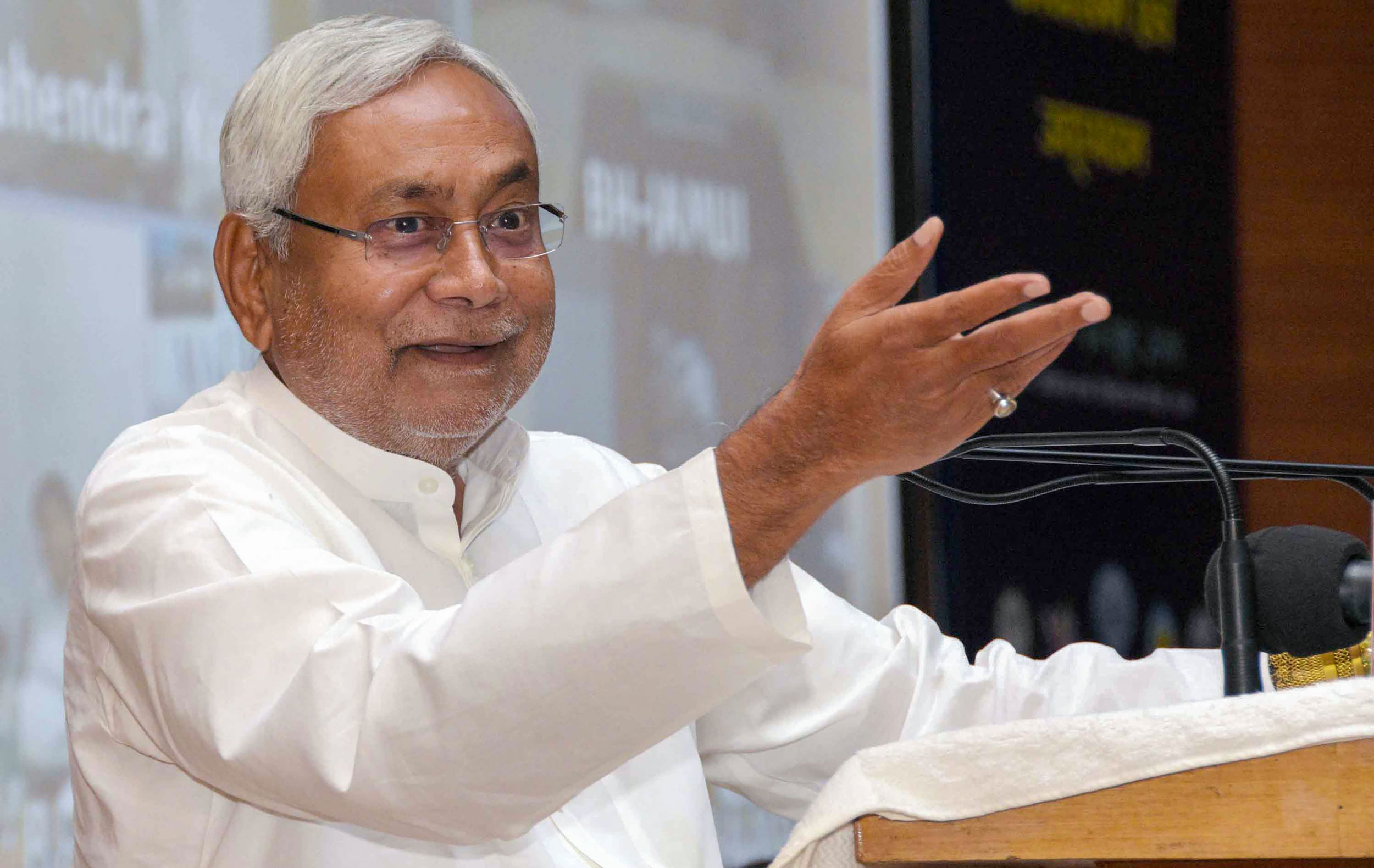 Nitish Kumar in Patna on June 4, 2019. "There has been no talk between us. Confusion has happened in the media. Suddenly this question (about Kishor working for Trinamul) has come," the JDU president said.
(PTI)
---
Patna
|
Published 09.06.19, 01:27 AM
|
---
Bihar chief minister Nitish Kumar on Saturday confirmed that the Janata Dal United had no problem with party national vice-president Prashant Kishor offering his professional services as poll strategist to Trinamul, while adding that he had not been kept in the loop.
"There has been no talk between us. Confusion has happened in the media. Suddenly this question (about Kishor working for Trinamul) has come," the JDU president told reporters.
While the JDU has been insisting it has no interest in who Kishor works with as a professional, some BJP leaders had publicly wondered whether he was on a mission at Nitish's behest to strengthen the NDA's opponents.
"I can only say that he (Kishor) alone can explain what his wishes or thoughts are," Nitish said. "Our party's national executive meeting is scheduled tomorrow (Sunday). He will come and himself tell us about it."
Nitish added: "As far as we are concerned, we don't have any objection to his work. The JDU has nothing to do with his (professional) work relating to poll strategy or his organisation."
Kishor runs the Indian Political Action Committee (I-PAC), which specialises in devising poll strategies for client parties on the basis of in-depth surveys and groundwork. He met Bengal chief minister Mamata Banerjee in Calcutta on Thursday and apparently agreed to work professionally for Trinamul.
The development comes amid a perceptible strain in relations between the JDU and the BJP after Nitish last week refused the ally's offer of a single Union ministry berth as insufficient. He hit back by expanding his Bihar ministry and offering just one berth to the BJP, which declined it.
Kishor became a JDU member last September and was appointed national vice-president a month later, becoming virtually the second-in-command after Nitish. He was assigned the job of attracting Bihar's youth to the party.
He was, however, not given any major responsibility during the recent Lok Sabha polls. His organisation worked for the YSR Congress in Andhra Pradesh and helped it achieve thumping victories in the Assembly and Lok Sabha elections.
His subsequent meeting with Mamata triggered speculation about his future in the JDU, and also about his party's intentions about the alliance with the BJP. Nitish sought to quell any apprehensions on either count.
"As a poll strategist, Kishor has his own importance and has relations with major political parties and different regional parties in the country. He keeps meeting their leaders because of this," Nitish said.
"As a political activist he is with our party, but he works with others as a poll strategist or through the organisation under his guidance, and the JDU has no connection with it. Even I do not know how his organisation works. It achieved huge success in Andhra Pradesh recently."
Nitish was dismissive when asked whether Kishor's services to Trinamul could be deemed as anti-party activity. He sought to play down the speculation about a souring of relations with the BJP, saying the issue of ministry berths was a closed chapter.
"We are completely with the NDA. We are with Prime Minister Narendra Modi's government at the Centre. We have come together in the interest of Bihar, and it doesn't matter if one minister is not there under 'symbolic representation' of the allies," Nitish said.
He underlined that the BJP had a majority at the Centre and did not need to accommodate other parties to run the government, but had yet thought of giving symbolic representation to the allies.
Nitish was interacting with journalists after launching a nationwide membership drive for his party.