Raashii Khanna on what went into starring in the Malayalam remake Andhadhun
'People want talent... they are tired of seeing pretty people dancing around trees'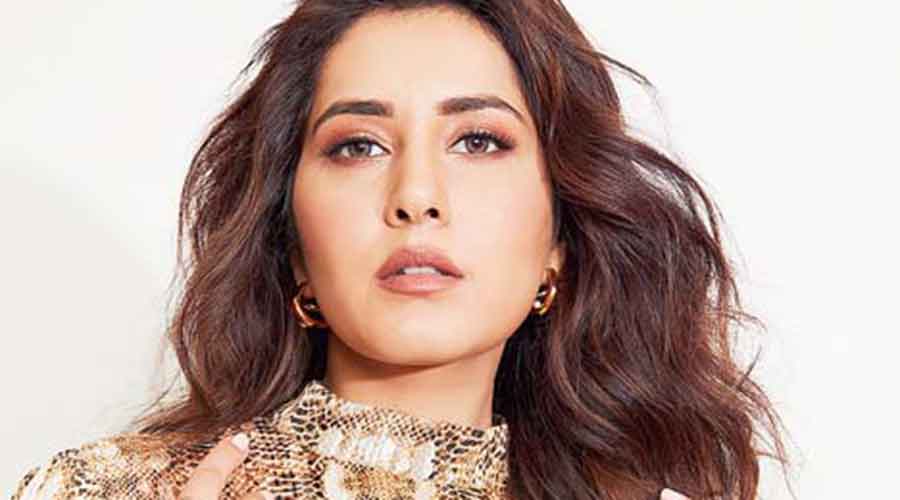 I genuinely feel that we need to audition as an industry because there is so much talent out there which is untapped. And for me, auditioning only makes me realise my worth as an actor and where I am heading
Sourced by The Telegraph
---
Published 09.10.21, 12:16 AM
|
---
Eight years ago, she made her debut in Shoojit Sircar's hard-hitting Madras Cafe, opposite John Abraham. Since then, Raashii Khanna has starred in a slew of films down south, establishing herself as a dependable actor. Now, Raashii stars in Bhramam, the Malayalam remake of the Bollywood thriller Andhadhun, slipping into the part played by Radhika Apte in the original. Prithviraj Sukumaran plays the lead, a part that belonged to Ayushmann Khurrana in the Sriram Raghavan howdunit.
With Bhramam now streaming on Amazon Prime Video, t2 chatted with Raashii on what went into starring in the remake, her evolution as an actor and the two big-ticket web series she will soon be seen in.
What did you think of Andhadhun when you watched it?
I had watched it when it had released and I think it's one of those rare gems in Bollywood where every scene keeps one guessing and every character is so well written. And I think that's why it was thought that such a film would fit very well in the Malayalam milieu because the audience here has the appetite for such films.
Even though Bhramam is a remake of Andhadhun, it's not a direct copy, there is some originality to it. Those who loved Andhadhun will also love Bhramam. I didn't watch Andhadhun again after I signed on Bhramam because Radhika (Apte) must have thought of something when she played Sophie. I saw my character Anna in a certain way and I approached her in the way I would bring my personality to a character.
Have you consciously done anything differently?
Nothing consciously, but I feel that a lot of acting lies in reacting. In Andhadhun, Radhika's character's reactions depend a lot on how Ayushmann (Khurrana) played his character. I feel that the way Prithvi sir (Prithviraj) has played it is very different from that of Ayushmann. In that sense, my acting depends on how Prithvi sir has played his part, and so Anna is perhaps a little mellow compared to Sophie in Andhadhun, and that works better for our film. I went with the flow and just reacted to sir. And he's such a brilliant actor that I didn't have to do much, honestly.
Malayalam cinema has always been daring, and so have the actors. The Malayalam film industry is a parallel world altogether and we all have a lot to learn from it. Mostly, Hindi films are made from Malayalam. Andhadhun is that rare film which has been the opposite.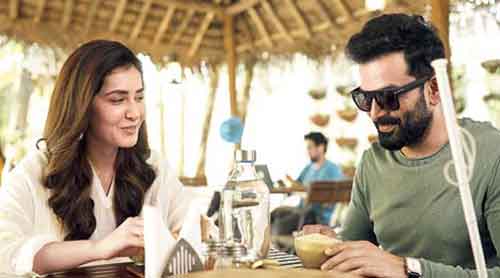 In a short time, you have established yourself as one of the most dependable faces in Tamil and Telugu cinema and you have a slew of big films coming up in both languages. On what basis are you choosing your roles now?
When I had started out, women were not given as much importance, especially in commercial films. That hasn't changed completely... it's still there, but today, most of us are now considered actors than just a pretty face. Even the fact that Ravi sir (Ravi K. Chandran, the director of Bhramam) thought of me for the film was something that I took as a compliment because Radhika Apte is a great actor. Malayalam cinema is known to hire actors, it's acting-driven cinema.
I have done films in my career where I have just been a pretty face. It's fun to do those films but it's also important to balance it with parts where people will take you seriously. Not everyone has had these opportunities and I consider myself lucky that even with my first film in Telugu (Oohalu Gusagusalade, 2014), people understood that I could also act. The whole glamour thing came later. I am glad that now everyone is realising that, 'This girl can also act.' That's a major shift in all industries.
I think it's always a misconception that all actors are flooded with 10 scripts at a time! (Laughs) Whatever comes your way, you have to choose the best from it. It's a mix of one's choice and also destiny, and I will never know which is more. Even if it's a small role, even if it's a commercial role, I try and give as much of me as I can. I never take it easy, even if it's a commercial film.
What's been the turning point for you?
I would pick Tholi Prema (2018) which was in Telugu. It actually established me as an actor again. After Oohalu Gusagusalade, I did a string of commercial films and there was nothing substantial then. Then Tholi Prema came and changed people's perceptions, they started talking about me more as an actor than a heroine. People want talent... they are tired of seeing pretty people dancing around trees.
You've signed on two huge web series — Raj & DK's show with Shahid Kapoor and Rudra, which is the reimagination of Luther with Ajay Devgn....
A few years ago, or even before the lockdown last year, I don't think many people would have believed that these big stars would ever come on streaming platforms and do web shows. And when movie theatres shut, everyone understood that this is where the market is going.
I saw it as an opportunity. I thought The Family Man was brilliant. And for me to be able to work with Raj & DK (the creators of The Family Man) in another series is a blessing. I didn't have to audition, they chose me based on my past performances.
For Rudra, I had to audition with 500 other people. I genuinely feel that we need to audition as an industry because there is so much talent out there which is untapped. And for me, auditioning only makes me realise my worth as an actor and where I am heading.
So unlike many of your contemporaries, you are saying that you aren't averse to auditioning despite being an established talent?
Not at all. I think it's a brilliant thing and everyone should do it.
Was acting something that you always wanted to do?
I never thought of acting. I was a complete geek and I was very shy. I had no experience of drama or anything of that sort. It was purely destiny for me that I was picked up as a model and then Madras Cafe came along. And now, I love acting. I take my craft very seriously. In fact, everything that I do, I put my heart and soul into it. I was a school topper, university topper... all of that. I am not great at acting even now, but I am still learning. I work very hard and I want to grow as an an actor. The journey has just begun for me.