'Only style, no content' Saaho slips on script
Bahubali superstar's latest film, co-starring Shraddha Kapoor, may not be able to sustain itself given the weak content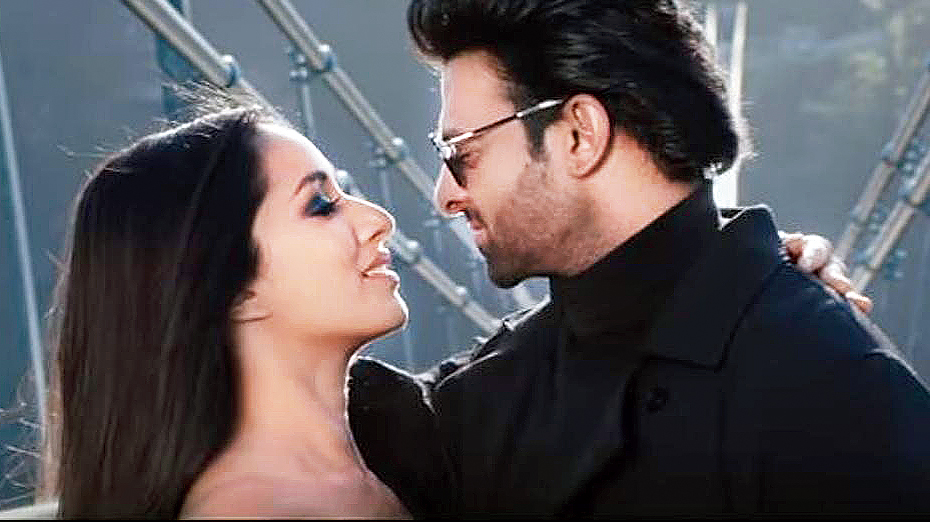 ---
Published 30.08.19, 06:36 PM
|
---
Prabhas' chance to become the first crossover star with Saaho — promised to be the biggest entertainer of 2019 — is not happening, just yet.
The Bahubali superstar's latest film, co-starring Shraddha Kapoor, has opened well at the box office but trade experts say the trilingual feature (the film was shot simultaneously in Hindi, Tamil and Telugu) may not be able to sustain itself given the weak content.
Trade analyst Taran Adarsh said: "Prabhas is very good in the film but the script doesn't justify his stardom and no actor can rise beyond a bad script. It has taken a big opening as all event films do but the business gets affected immediately if it is a bad film and Saaho is unbearable."
Twitter is filled with disappointed fans, although some are still trying to put up a strong front.
Another trade analyst, Atul Mohan, said "even Bahubali cannot save Saaho". "The film only has style and no content. When you know that Prabhas has become such a big star after Bahubali, the makers should have made sure they gave him a good script that justifies his stardom," Mohan, who feels the film's Day 1 Hindi business would be around Rs 18 crore, said.
Meanwhile, there have been reports about Saaho shows being cancelled in north India, as the 2k (resolution) prints didn't reach cinemas on time. This would again affect the Day One business.
Trade analyst Amod Mehra, asked about Saaho's box-office fate, said: "It has taken a big opening but you will see a huge drop in collection."