Nora Fatehi gives us new moves for Manike Mage Hithe; Sidharth Malhotra keeps pace
The Hindi version of Yohani's viral cover will feature in the Bollywood film Thank God, starring Ajay Devgn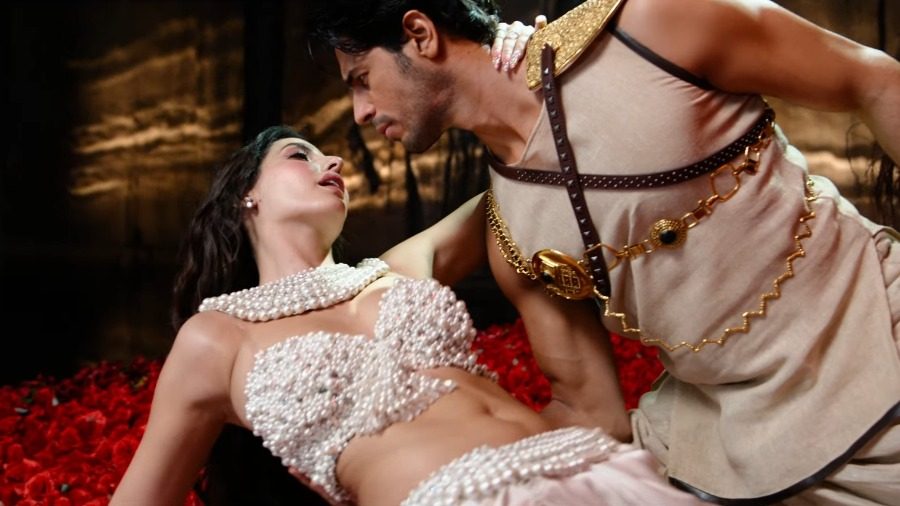 ---
Calcutta
|
Published 16.09.22, 03:08 PM
|
---
Sinhala artiste Yohani's superhit single Manike Mage Hithe has found a way to Bollywood. A Hindi remake of the song for the upcoming comedy film Thank God, starring Sidharth Malhotra and Ajay Devgn, has dropped on YouTube. Yohani's cover of the romantic song Manike Mage Hithe had gone viral on YouTube in 2021.
Sung by Yohani, Jubin Nautiyal and Surya Ragunnathan, the Hindi version has a sensuous Nora Fatehi swaying to the soft, melodious beats, with an enthralled Siddharth matching steps with her. The song is choreographed on a dreamy set in white, gold and red. The reworked Manike Mage Hithe is a part of a sequence in Thank God that shows the seven sins of man – here, the focus is on lust. Ajay Devgn plays Chitragupt, whose role is to measure a person's sins and virtues. Ayan Kapoor, played by Sidharth Malhotra, runs into an accident, which pushes him to the court of Chitragupt who makes Ayan go through various challenges to decide his fate. 
As the stakes are piled up against Ayan, Chitragupt gives him another challenge to see how he fares against vasana (lust), where Nora Fatehi's character tries to seduce Ayan. 
Thank God releases this Diwali on October 25. 
Watch the video here: