With 2.5 billion streams on YouTube, Baby Shark is the snappiest earworm at the moment
Baby Shark and Pinkfong's other 4,000 songs help children create a world-to-lyric connection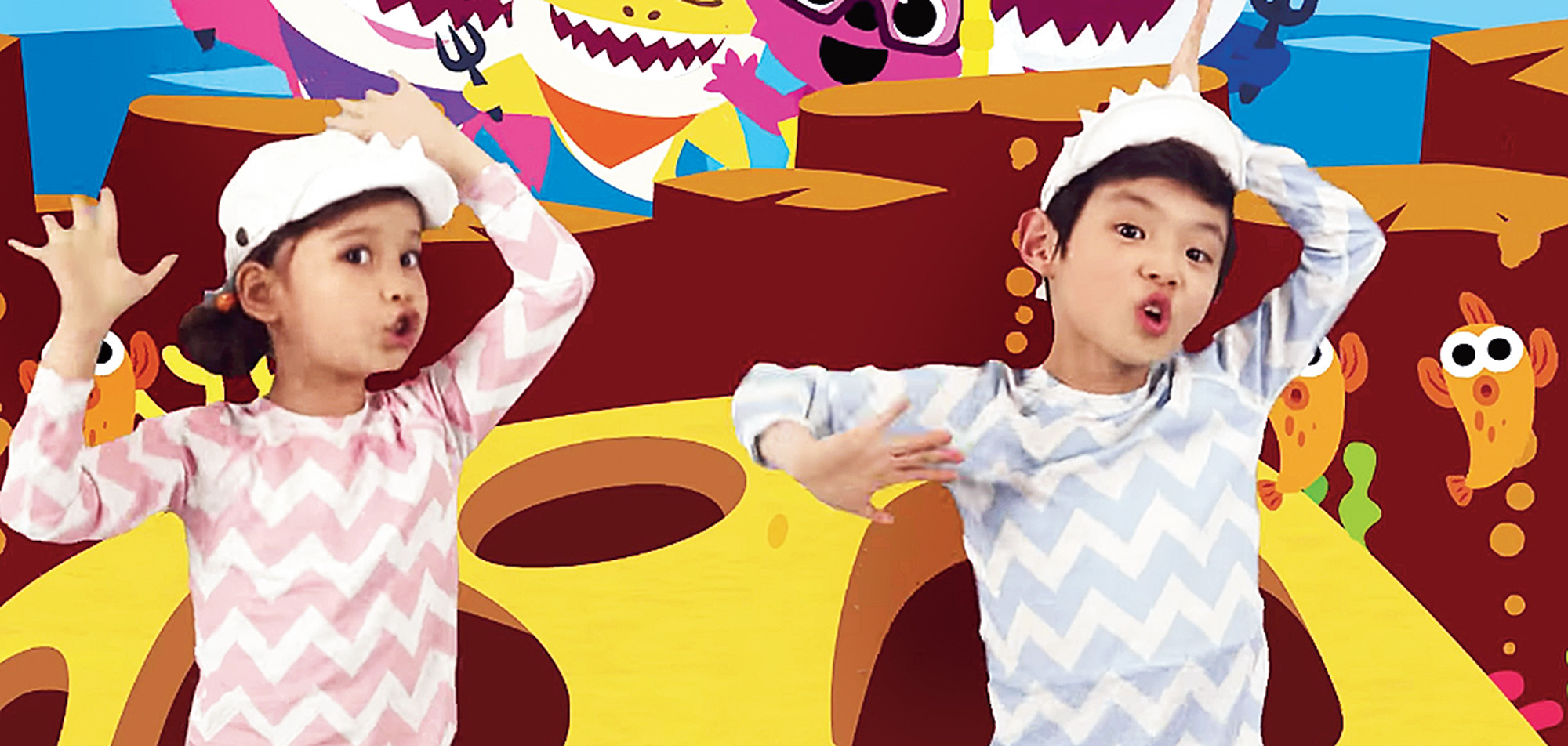 ---
---
Here's a challenge: Listen to Baby Shark once and then try to hit the stop button. Of course, if children have the rule of your house, this track is already playing at max volume already. Baby Shark, a music video for kids uploaded to YouTube by Pinkfong around two years ago, is all the rage. It has gone beyond the video service and now dominates all music streaming services. That's not all: The track has even achieved Billboard chart status.
It's difficult to confirm the original version of the song but a bit of online exploration points to Germany's Kleiner Hai and France's Papa Requin, both shark-based tracks. But it's Pinkfong's version that rocks.
Meanwhile, here's a t2 chat with Ryan Seungkyu Lee, cofounder and CFO of SmartStudy, the South Korean educational entertainment company of which Pinkfong is a part.
What is the idea behind Baby Shark? How did it come about?
Everyone knows that children love animals, but we've gone further. Based on our observation and experience, we learned that children prefer strong, ferocious animals over rabbits or bears. That's when we started to make video content starring top predators… turning sharks, lions and the T-Rex into children's favourite characters. Pinkfong's Baby Shark was created in November 2015 and first uploaded on our YouTube channel. We put a fresh twist — and recreated — on a traditional singalong chant by adding upbeat rhythms and a fresh melody.
Was the initial success of Baby Shark organic, that is, no involvement of paid marketing?
The initial success was very organic. Baby Shark's catchy tune and fun dance moves caused fans across Asia to upload videos of themselves dancing to the track with the hashtag #BabySharkChallenge. Even K-pop stars, like Girls' Generation, Red Velvet, Black Pink, Got7, and Hollywood celebrities, like Amanda Cerny, have joined the challenge.
Starting August 2018, Baby Shark has been listed on the UK Official Singles Chart until today. In the UK, interestingly, the viral trend began with more users doing the challenge instead of celebrities.
Is there a deeper meaning to the song? It speaks of mama, papa, grandpa and grandma sharks. Is it about family structure?
If you slip into the shoes of a two to five-year-old, there are a lot of things in this world you have to make sense of. Baby Shark and Pinkfong's other 4,000 songs help children create a world-to-lyric connection, where they can recognise real-life themes such as family structures. We also understand that different families have different family members. Make sure to check out our newest Baby Shark video Baby Shark More and More, featuring new additions to the family.
Are there plans to create a range of toys, books and other products around Baby Shark?
We are currently in process of rolling out a series of physical products around the 'Baby Shark' brand. We've already partnered with some leading companies, such as WowWee, Hasbro, SpinMaster/ Cardinal, to launch a number of exciting products — apparel, accessories, toys, puzzles and much more.
Kids in India are also crazy about the song. Have you thought of marketing Baby Shark in India?
While we do not have immediate plans in India, we are open to new opportunities. If there's a studio capable of creating Bollywood-style Baby Shark with us, we're happy to jump right into the market.
What are you currently working on? And how much of your company's focus is outside South Korea and the US… on countries like India?
We're in the stage of expanding the reach of our IPs in terms of age and location. We already have strong short-form content production/distribution, licensing/ merchandising and live shows/ concerts happening around the world. We also have exciting new releases coming up, including long-form content such as Pinkfong 3D animation series and Baby Shark shorts for TV, as well as a 'Baby Shark' movie.