Lockdown mantra
Many school students are using this time to master social media so that they can parley it into a career later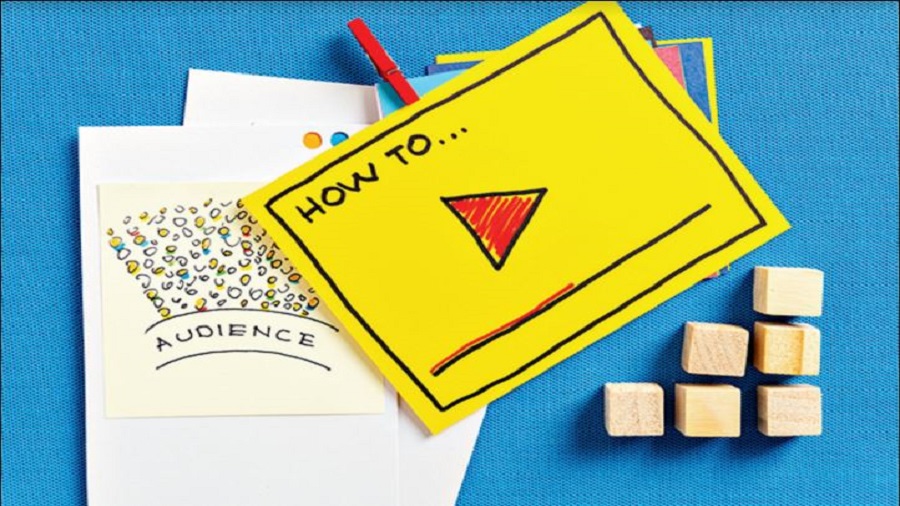 ---
---
Every day, they spend over four hours on social media after online classes. No, they are not just looking for new friends but learning how to cultivate an alternative career.
Post the pandemic, there has been a sharp rise in the number of students trying to explore opportunities on different social media platforms. According to teachers, competition in the virtual world has doubled now along with students' desire to upgrade design, editing and marketing skills. What is helping is the increased screen time that parents have allowed their wards in the new normal and short-term online courses, which are often free.
Students are increasingly connecting with experts and social media influencers on job portals and taking tips. Many have enrolled for courses in digital marketing while a few have already started earning from their webpages, blogs and YouTube channels.
"It is not enough to have a sizeable number of followers. We need more action (likes, comments, retweets, shares and tags) from them on our pages. We need to know what works with viewers and how a post can go viral. The more research we do online, the more it will help us," says Akash Dutta, a Class XII student of Hartley Public School, Calcutta. Akash and his friends manage three Instagram handles on food, street photography and events. He is already making money from the promotional posts that he uploads.
"It all started with my interest in photography. I would click at school events and promote them on social media," says Akash who wants to be a cinematographer. The lockdown and the resultant online schooling is giving him more time to extensively study the social media. "I am free after 12pm and that's when I start training for my alternative career," says the student who has enrolled for a one-year course on social media marketing offered by a job portal.
"I get to learn about micro promotions and the analytics of different online platforms. The course is flexible and I learn whenever I have the time. I will also be mentored by an expert later," he adds.
Knowledge of digital marketing is also helping young writers. "A student from our school is promoting her book online. It helps if you know the basics of digital marketing. It is important for children to be equipped with a skill set to use social media to their advantage. More and more students are picking up digital marketing and relevant skills online, alongside regular studies. I encourage my students to blog and opinionate. Some also express through their YouTube channels. There is no dearth of opportunities in the virtual world now," says Richard Gasper, principal of St. Augustine's Day School, Calcutta.

It's the virtual schooling that has whetted many appetites. Rohosen Bhattacharya, who sat for his Class XII boards from Indus Valley World School in Calcutta this year, has been editing videos of school programmes held online since March. "I helped organise an online fest, started a blog on science and built my website during these months. Now that I have more time on my hands, I am learning new things about videography and animation. I am also trying to earn through online promotions on my webpage," says the student who plans to study neuroscience in future.
While most students make a beeline for photo editing and videography courses, some are attempting new specialisations. Flood blogger Sourav Banerjee, a first-year student of mathematics at Maharaja Manindra Chandra College, Calcutta, is taking the help of an online skill-share platform to sharpen his indoor photography skills. "I would be part of photowalks and take all kinds of pictures. Now I am learning to take food photographs using indoor lighting. It will come in handy during promotional events for my website," says the student from Dum Dum who manages a YouTube channel and a public Instagram handle. Sourav dreams of having parallel careers in academics and social media.
While some are earning, many others are using social media to run campaigns and make their voices heard, a shade more professionally. Civil service aspirant Prathit Singh, who passed out of The Heritage School in Calcutta this year, claims his blogging has increased since the lockdown. He contributes to community blogs and online pages, voicing his take on social and political issues. "I write about child sex trafficking, migrant workers and international relations. I write about my internship experiences. I want to make an impact in the virtual world. Since the lockdown, I have been picking up editing and writing skills. My blog posts sound more professional now," says Prathit who plans to major in international relations in the future.
It is not just high school students who are trying to upgrade their social media skills. Middle school students are also queueing up for various online designing and editing workshops. One Sunday in July, around 60 students from classes VI to VIII signed up for an online design workshop at Indus Valley World School. The event was optional but there was no dearth of enthusiasm. "Every student is looking for new opportunities online. The right kind of presentation matters in the virtual world. Social media can be used responsibly. I see more and more students showcasing their creativity here and carving out a new identity for themselves," adds Amita Prasad, the director of Indus Valley World School.
Learn from these students. Use the unexpected gift of time the lockown has brought to polish your digital skills.
Course credit
A search with words such as social media marketing, algorithms and photo editing throws up a gamut of short and long-term online courses. Many are free while some offer a trial period.
Experts, job sites and top business schools of the world are vying with each other for the student's attention. Here are a few you can check out:

1. EDX, an online learning platform run by Harvard University and MIT, is offering a
six-week course on strategic social media marketing from September. It is free. Students need to put in four to six hours a week.
Contact: https://bit.ly/3jILPh2

2. Coursera, another well-known online learning platform, offers a free course on
influencers marketing strategy. This course stretches for about four weeks and includes 13 videos.
Contact: https://bit.ly/2CTZzEO

3. Alison, a free online education platform, offers a short course of a few hours on media society and culture for students who want to get the whole perspective right.
Contact: https://bit.ly/2X0yqHb

4. Alison also offers a free short course on social media content writing called
Copywriting for Conversions: How to Write Persuasive Content.
Contact: https://bit.ly/3hKoGch

5. Udemy offers a free tutorial on tools that might help bloggers.
Contact: https://bit.ly/3g561qW