Situations Vacant
Much like their Western counterparts, Indian tech companies are also coming around to the wisdom of hiring students from liberal arts backgrounds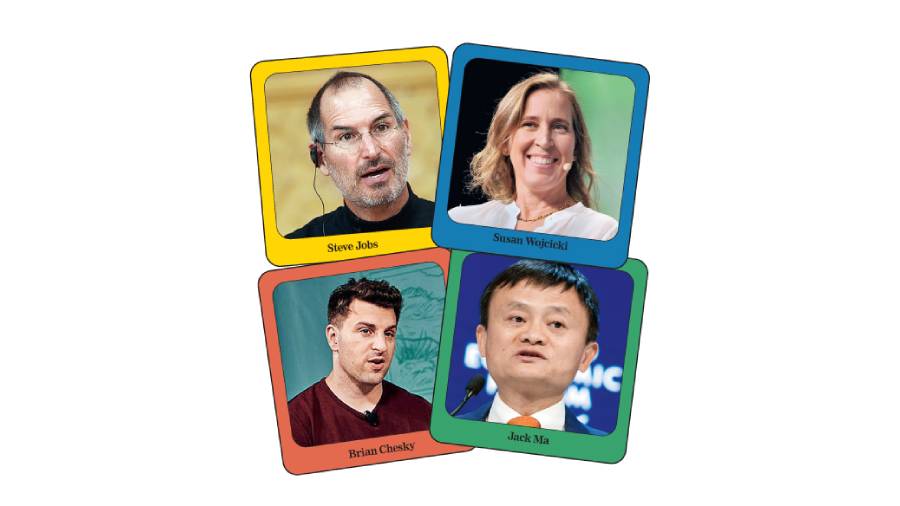 ---
Published 31.08.21, 02:15 AM
|
---
Susan Wojcicki, CEO of YouTube; Brian Chesky, CEO of Airbnb.com; Stewart Butterfield, CEO and co-founder of SLACK; Parker Harris of Salesforce; Jack Ma, Steve Jobs... well-known CEOs of top technology firms are all from the liberal arts, humanities and design. Not engineering or computer science but history, philosophy, literature or fine arts.
Many of the great ideas in IT companies and tech start-ups are coming not just from technologists but from people of different educational backgrounds and disciplines. Eric Berridge, former CEO of Bluewolf, an IBM company, narrates in a Ted Talk how they were saved from losing an important client and a huge business deal. The client in question needed a cutting-edge cloud system deployed, but Berridge and his team were unable to find the right programming skill to implement this — putting them in a spot. Finally, it was not their computer specialists or engineers who saved the day but someone who had studied philosophy at college.
"He seemed to understand and figure out what the client really needed, disarmed their fixation on the specific programming skill and convinced them to build something entirely different," said Berridge in the talk. This experience taught Bluewolf a valuable lesson about having a workforce with diverse skills, and educational backgrounds, and they changed the way they recruited and trained. "While we still sought computer engineers we sprinkled in artists, musicians, writers and even our chief technology officer is from a liberal arts background," he said.
Google too, founded by Sergey Brin and Larry Page, brilliant computer scientists, on the conviction that only technologists understand technology later discovered that skills such as communication, critical thinking, creative problem solving and empathy play an important role for success even in high technology environments. Brin and Page eventually enlarged their previous tech-centric hiring practices to include humanities majors, artists, and management students.
"The US is leading the way and in India there is definitely scope for more of such kind of hiring going forward," says Krish Shankar, group head – human resources at Infosys. In fact, Infosys has partnered with Trinity College in the US to bridge liberal arts graduates into careers in technology. "These graduates join as analysts and we train them in areas of coding, consulting, or design. This complements their core liberal arts education with required technology skills and positions them to thrive in the digital workspace," says Shankar. In India, Infosys hires non-engineering students in areas such as UI/UX design, analytics and ITES.
Other companies such as Wipro, TCS and Oracle also hire non-engineering graduates as designers, analysts and content creators. Oracle hires graduates from non-tech disciplines for product management, user design and customer success. Srishti Sofat, who is group vice-president product development, Oracle, says, "The users have changed over time. Earlier technology access was niche, and software was limited to those in the technical field. Today, everyone uses some form of technology in some area of their lives. Given this context, it is important to have the skills related to psychology, sociology, creative thinking, etc. We see the need and have just done a couple of design thinking programmes for our individual contributors so that they have a broader view, are more empathetic to customer needs and bring a humanistic approach to coding and building products."
The IITs, which are the dream institutes for engineering and computer science aspirants, also have humanities as part of their programmes. IIT Bombay has launched a bachelor's programme in economics. "Our humanities students have been offered roles of analyst, data scientist and software developer in the past," says Shibani Dhar, placement manager – IIT Bombay.
Abhishek Gupta — a student of anthropology from Ashoka University — works as a product analyst at Cred, a unicorn start-up in the fintech space. He works on Big Data and uses programming languages such as Python, Sql, R in his work on a daily basis. Says Gupta, "I picked up these programming languages on my own by reading up and taking courses online."
Onish Garg, a liberal arts student from the same university, works as a software engineer at Google. He had majored in computer science and taken courses in psychology and philosophy. Garg says, "Coding is just one part of the job; we also collaborate with our colleagues and other teams, brainstorm, think up creative solutions and all this requires a broader perspective and much more than just having good technical skills."
Mphasis, the IT company, has ties with universities such as Ashoka and Plaksha. Says Srikanth Karra, chief human resources officer, Mphasis, "It is important to hire graduates who are good communicators, storytellers, understand human psychology and approach problems in entirely new ways."