Shaken But Stirred
The coronavirus has revealed to jobseekers the prudence of having a Plan B, C and D. Chandreyee Ghose Dutta has the story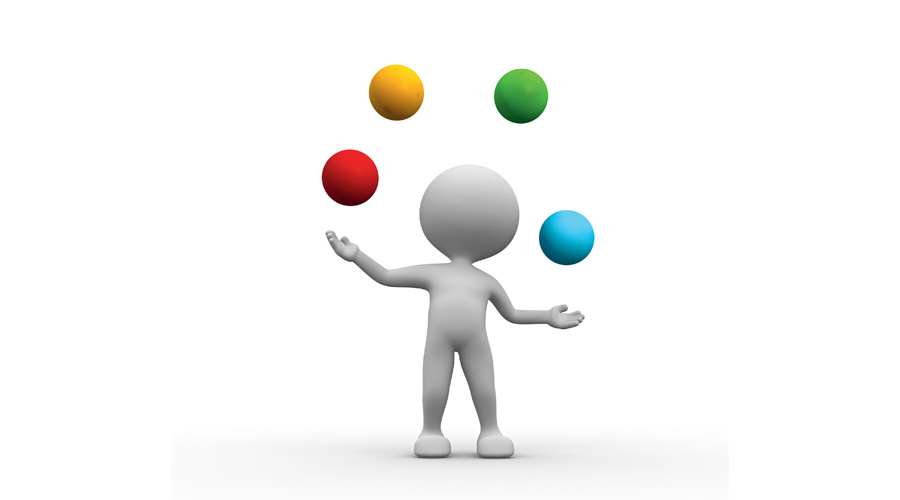 Online courses for foreign languages, music, gaming and coding are a rage among school students now.
ISTOCK
---
Calcutta
|
Published 16.11.20, 11:46 PM
|
---
Offshoots of the pandemic, the here-to-stay practice of work-from-home and possibly a vulnerable economy, seem to have persuaded a large section of the youth to consider the possibility of multiple careers. "This is a kind of disaster management for us. If one job fails, we have another source of income to fall back on," says Sandeep Sahal, a third-year BCom student from Calcutta.
Sandeep is into share marketing. The Calcutta University student hopes to be a chartered accountant (CA) one day. But besides gearing up for the CA examinations, he has also done a six-month course in certification in research trading and advisory from Elearnmarkets, an online learning platform. "The course helped me get a comprehensive idea about the share market and gave me some practical experience too. I have already started trading. I hope to continue earning from the stock market even when I take up a full-time job. I can also join a firm as a consultant later," says Sandeep.
It seems, with many students showing an increased interest to earn from home and on the side too, and what with the stock market being a popular choice, Elearnmarkets has witnessed a spike in the number of users. According to Vineet Patawari, the co-founder and CEO of Elearnmarkets, the number of users have jumped from 30,000 per month to 90,000 per month since April 2020, with a substantial number of them being fresh out of school.
Online courses for foreign languages, music, gaming and coding are a rage among school students now. Many are already working towards two or more digital careers, hoping to freelance from home in future rather than have a fixed job.
"I have taken up commerce in Plus Two but I am not looking at a conventional career in accounting. I am also doing online courses in sound engineering and graphic design from different institutions. I hope to be a sound engineer one day and have a career in animation on the side. Both can be managed from home," says Arindam Mondal, a Class XII student of St. Augustine's Day School, Calcutta.
Many have launched their own start-ups. Swaraj Agarwal, a Class XII student of La Martiniere for Boys, Calcutta, had started researching on the health benefits of microgreens (freshly sprouted greens grown organically and rich in nutrients) since the pandemic. Seven months later, he has set up his own company that sells microgreen seeds. "I conducted research, talking to doctors and cancer patients, on the health benefits of microgreens. I realised that they boost immunity and can be used as natural nutrient supplements. Since then I have been growing microgreens on biodegradable trays in my room. I have also been trying to spread knowledge about its benefits and sell its seeds," says Swaraj, who hopes to take up either economics or sociology in college. "I want to join the hospitality industry and open my own restaurant one day. Whatever career I pursue, my work on microgreens will continue on the side," he adds.
Prathit Singh, a former student of The Heritage School, Calcutta, is hoping to crack the civil services examinations. In the meantime, he is pursuing political science at Delhi's Ramjas College, and also educating himself on climate change and data analysis on the side.
"I am working towards an alternative career as a researcher... I plan to enrol for the COP+26 International Climate Action Course soon," says Prathit. He has completed a course in data analysis from a virtual skill camp to help him pursue an alternative career in blog-ging and research.
Says Richard Gasper, the principal of St. Augustine's Day School, "Many of my students are pursuing courses in animation, coding and gaming along with their studies. They are also working and doing internships online, without the alternative career interfering with their mainstream choices."
Second-year law student Chandramouli Roychowdhury conducted a photo walk for around 30 enthusiasts last year. He himself has been part of photo walks, contests and photography workshops before and after Covid-19. As his love for his DSLR camera grew, he started signing up for short-term online courses in photography. "Social media helped me showcase my art, be part of online groups and interact with more experienced people in the field. It has opened up income opportunities too," says the student of Amity University.
An uncertain future post-pandemic is prompting many to rethink their career choices. Samridhhi Bhattacharjee of Class XII, Indus Valley World School, Calcutta, wanted to pursue a career in music for the longest time. She plays the piano. Now, however, she is considering preparing for the medical entrance examinations. She says, "Music will remain my first choice. I have already shared some of my compositions on my YouTube channel, EllyVerse, since the pandemic began. I plan to continue creating music on the side."
The millenials have indeed taken multi-tasking a few notches higher.