Meditation and regular breaks help focus better
The columnist offers some of the best solutions to your education-related queries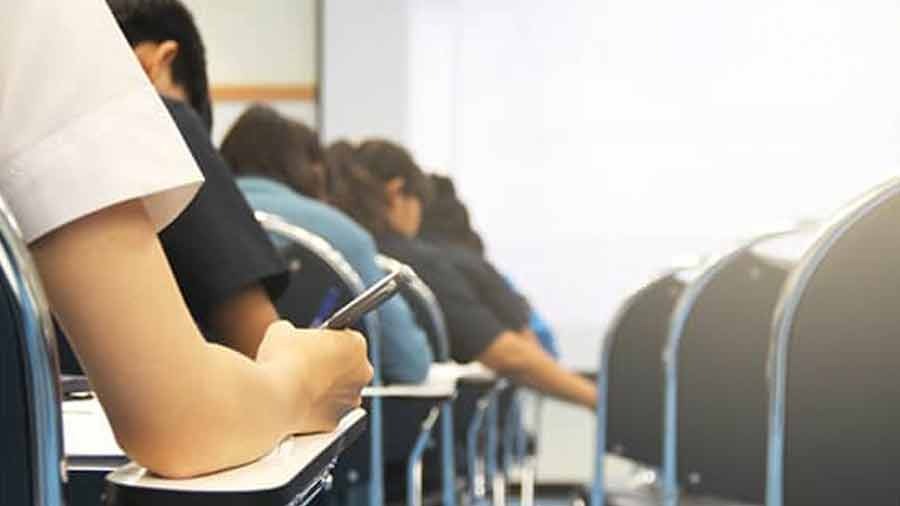 Representational image
File Picture
---
Published 12.04.22, 02:26 AM
|
---
I passed Class XII board exams in 2020, scored very well and took admission in one of the top colleges in India. In the midst of the pandemic and the hectic process of getting into a college, I lost my habit of studying for long hours. Now, I cannot sit with my book for more than half an hour at a time. I am really worried about this because my semester exams are approaching and I have not been able to prepare at all. Please help me get back my habit of studying. 
Subhangi Mukherjee, Calcutta
Congratulations on scoring well and getting admitted into a good college. Now, there are many reasons that can lead to your particular affliction. It could be a plethora of distractions, boredom, lack of direction or feeling overwhelmed. Try some simple meditation exercises. Set a timer for 8-10 minutes. Once a day, sit in a quiet space and focus on your breathing till the timer goes off. You can also try other meditation techniques that work for you. Make sure you get some exercise every day as well. This will keep your mind sharp and focussed.
When you sit down to study, don't check social media or look at your phone — cut out any other distractions too. Make a timetable for yourself and plan out your work for a week. If you have to read 100 pages, break it down to 20 pages a day.  Make your study periods manageable chunks of time too — say, study for 45 minutes, take a 10-minute break and get back to another 45 minutes of studying followed by another 10-minute break. Dividing work into smaller chunks and taking breaks will help you to recharge and stay alert and focussed.
Finally, think about your long-term goals. The efforts you put in now will
help you achieve those. Visualise these things in detail and even write them down if you want. This will give you a sense of meaning and purpose and tie in the work you're doing now to your dreams and goals.
Qualifications needed for a technical writer
I sat for NEET twice but failed to clear it both times. This year I worked hard but still could not succeed. I am devastated and depressed. I still plan on being a doctor. I have taken admission in chemistry honours but I realise now that I am not enjoying what I am doing. I would like to sit for NEET a third time but my self-confidence is badly affected. I am afraid of failing once again because this year's failure has shaken me deeply. What do you suggest I do now?
Pranjali Saha, Calcutta
NEET is a tough and competitive exam. So don't lose heart. But do analyse your previous attempts to see where you went wrong. Is it a particular area that you are getting stuck with, certain type of questions or is it your timing? Work to strengthen those areas. Join a coaching institute if you have not already done that. Solve a lot of question papers. And attempt the exam again with a positive frame of mind.
Please remember, however, that you can work in related areas as well. You can explore career options in biochemistry, microbiology, genetics, physiotherapy, radiology, forensic science and pharmacy. All these can lead to careers with good scope. So keep an open mind and explore these as well. See if they match your personality, interests and strengths.