MBA or MTech?
Getting practical work exposure will make your master's degree far more relevant and valuable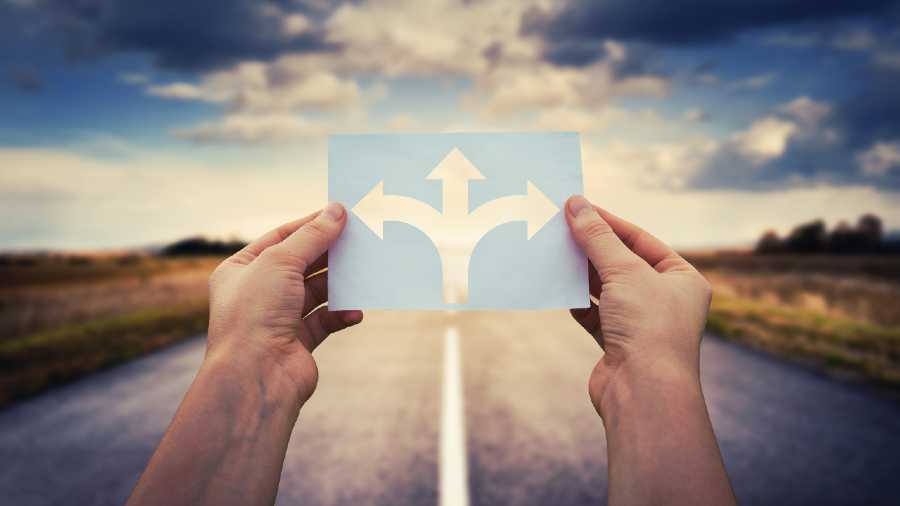 ---
Published 09.11.21, 01:56 AM
|
---
I am a BTech graduate. What would be better after this, MBA or MTech? I wish to pursue a career in the information technology (IT) sector. 
Anuron Mullik
That's a great question. Earlier students would complete their bachelor's degree and go in for their master's. But that has changed now. I would advise you to work for a few years, say 3-4 years, before going for further studies. Getting practical work exposure will make your master's degree far more relevant and valuable. And your current degree is enough to get you an IT job.
An MBA degree will take you on a slightly different path from your MTech. So, deciding between these two will depend on what you want to do finally.
If you do an MBA after working for a few years, it will help you grow into managerial roles; you could start managing larger and more complex projects, dealing with people, getting into leadership roles, etc. It could also lead you to client-facing and sales and marketing roles. You will have to prepare for MBA entrance tests like CAT, XAT, NMAT and so on. Apart from this, you could also look at a project management professional (PMP) certification. A PMP will validate your people, process and business skills.
Doing an MTech will equip you further on the technical side of things. You may want to become a technical specialist or an architect in an IT firm. You could look at specialisations such as artificial intelligence and machine learning or data science. These specialisations are more easily available at the master's level than the bachelor's level in India. Doing an MTech from a good institute will boost your technical career.
How to decide on career path
I end up very confused and puzzled when I think about my career. I am preparing for my Madhyamik exams but till now have not been able to decide on my aim. I wish to study either engineering or a literature-based subject. But I have none to consult. Nor have I met anyone who can help me to improve my qualities or inspire me. Being an introvert, sometimes I get depressed. What should I do?
Sreejita Pattanayak
I am sorry to hear that you are feeling confused and disturbed. But don't fret over it, students of your age are often confused and uncertain about choosing a career or course. It is natural to feel this way, you are not alone — many others are in the same boat.
For now, focus on your exam preparation, and don't be stressed about choosing a career. When you have some free time, you can follow this process:
Reflect on your favourite subjects and activities that you enjoy doing (your interests). It could be an extracurricular activity you are currently pursuing or something you have always wanted to do. Jot down your interests and the subjects and activities you have a natural flair for (your strengths).
Now you can think of a few career options that you may find interesting. Shortlist 2-3 and read up deeply about them — watch videos, read articles. Also, try to connect with people from these careers through your friends and family. You could even speak to seniors from your school who are in college and are pursuing courses that are of interest to you. In this way, gather as much information as you can about the courses and career options.
Discuss your findings with a family member, teacher or trusted friend. Slowly a picture will start to form about what kind of courses and activities you are inclined towards and possible career options that are right for you. If you want, you can also meet a career counsellor who will help and guide you through this process.
But the main thing is not to worry too much. It takes time and some reflection upon your personality, interests and strengths to discover a career option that's right for you.
Nina Mukherji is a career counsellor and certified psychometric assessor. She conducts workshops in various areas for students. Mail your queries to telegraphyou@gmail.com with "Ask Nina" in the subject line. Don't forget to add the name of your school or college and a contact number.