Films as a learning tool
At IKFF, children get to watch films and also learn to make them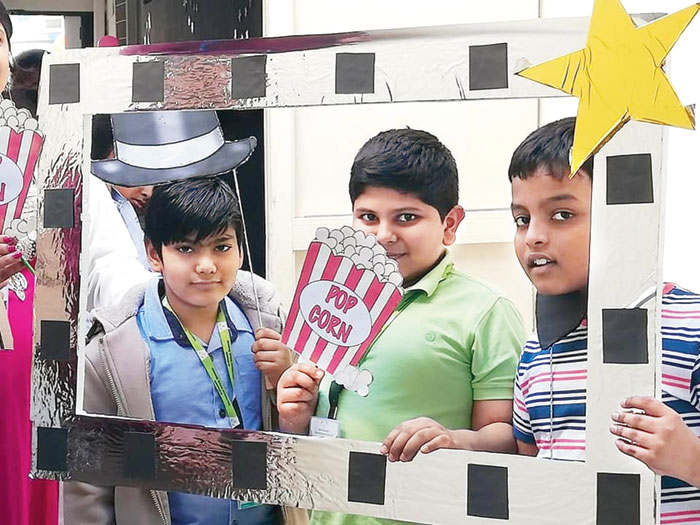 ---
Published 27.08.19, 12:58 PM
|
---
Education, especially in India, is focused on livelihood, says Syed Sultan Ahmed, managing director and chief learner at LXL Ideas. He continues, "Parents want their child to go to a good school, get good grades, join a good college with the hope that they will get a good job some day. The reality is that most of our graduates are not fit for employment."
Ahmed's Bengaluru-based startup aims to teach life skills through experiences — such as events, films and training — to students, parents and educators.
LXL Ideas creates experiences through its divisions — Krayon organises large-scale events such as Horlicks Wizkids, Dell Champs and Spell Bee; School Cinema produces films that teach children life skills; and Mentor Magazine that shares best practices of school leaders. But the initiative that shines through is the annual International Kids' Film Festival (IKFF).
Hosted by schools across the globe, IKFF provides an opportunity to see the best of international children's films and attend filmmaking master classes. It also encourages students to make films and participate in competitions. "It is the world's largest children's film festival that is organised by schools," says Ahmed. The idea is to introduce young children to the magic of films.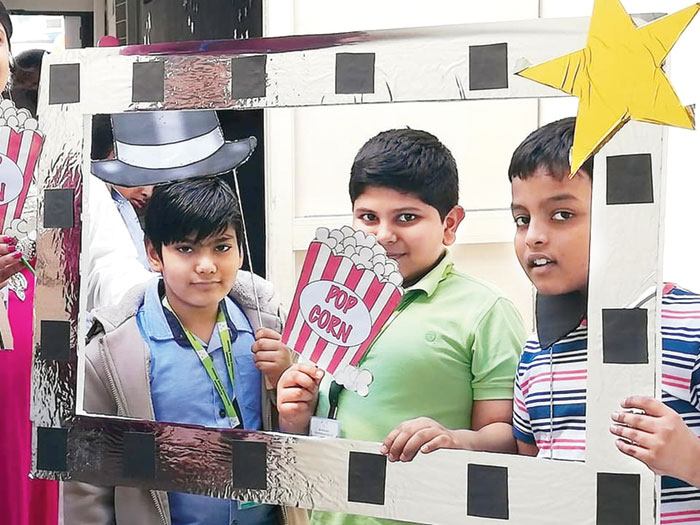 How did the concept of organising a film festival exclusively for children come into being? Ahmed tells YOU, "There are very few film festivals across the world that children can attend. As an educator, I would like every child to attend a film festival and watch fabulous films made by filmmakers around the world."
IKFF debuted in 2017 with over 500 schools across 75 cities, organising screenings for students and their families as well as students of neighbouring schools. Last year, it was hosted by over 20 countries such as the UAE, France, Nepal, Kazakhstan and Kyrgyzstan, where 100 films were screened. This year, the number of countries has risen to 40, including Switzerland and Mexico. Come November, IKFF will be hosted by 10,000 schools across India — 7,500 government and 2,500 private — and students will watch films from 30 countries in 30-plus languages.
Ahmed believes we are going through an era where the idea of literacy is being challenged. He says, "Literacy is no longer about reading and writing because the world is consuming more information through the audiovisual medium. We have to redefine the idea of literacy. It is about reading, writing and creating." According to him, every child must be exposed to good films, and filmmaking should be a basic part of their education.
There is a dearth of age-relevant content for children. Along with bringing stories from across the globe, film festivals also create a community of thinkers and storytellers. One of the reasons schools should host film festivals is to prepare children for the visual world, especially as today's generation are audiovisual learners. Internet and digital entertainment have spurred tremendous creativity and expanded children's access to visual content, whether entertaining or educative. These children will be consumers and creators of such content in future.
Films are a great medium to talk about social issues such as race, class and gender conflicts. The retention of films is much longer and the impact much stronger. "We need to expose children to different languages, cultures, stories that will help them understand the world better. We have to teach them important life lessons and expose them to real life issues; the best way is through films. Going to a film festival is like going to a library. If children read good books they will write well, if children watch good films they will be able to create good visual content," says Ahmed.
He dreams of a time when IKFF will be hosted in 100 countries and schools will recognise films as an important learning tool. "Exposure to world cultures broadens children's geopolitical understanding. IKFF is a means through which kids can be given this exposure. It prepares them to cross barriers such as language and intercultural living by generating curiosity and adaptability," he says.
IKFF was sparked by a thought. Says Ahmed, "We asked ourselves a question — if children can't go to film festivals, can we take a festival to the children?"