Click to choose your career
Expert talk on making the right choice, virtual lessons and sports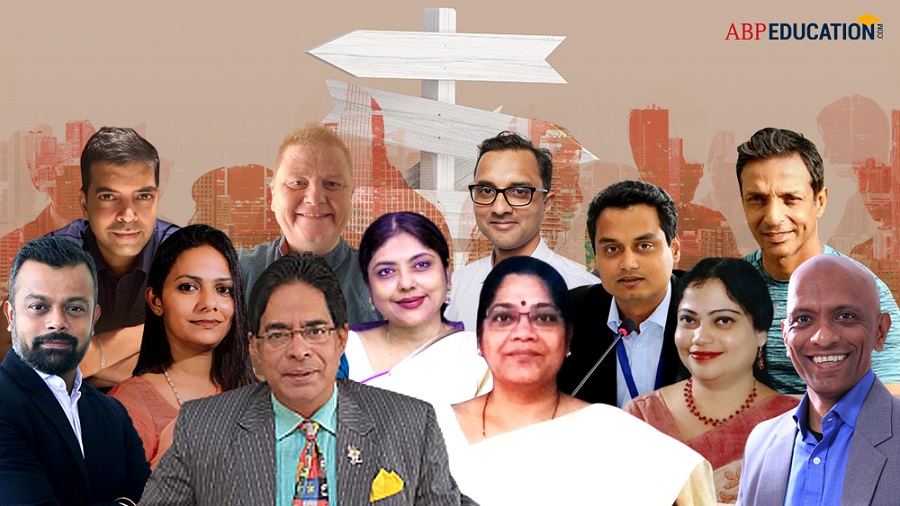 ---
---
Confused about which career to choose? Wondering whether an online degree is as good as a traditional degree? Want to take your passion for sports a step further and make it your career?
Get all the advice and insights you need at CampusToCareer 2020, a free webinar series by ABP Education. Sign up at bit.ly/ABPC2CWebinar.
Here are three webinars this week and next that you mustn't miss.
What: Career Call: How To Know What To Choose
When: August 14, 3pm
Expect: Experts to shed light on how to assess yourself to know which career would suit you best.
Meet the speakers
Dr. Suborno Bose, Founder and CEO of Eduguy and Indismart Group
Anindya Ghosh, Associate partner, data science and AI, IBM
Rupkatha Sarkar, Principal, La Martiniere for Girls
Dr. Wilma Francis Alphonso, counsellor
Bratati Bhattacharyya, secretary general/CEO, Shikshayatan Foundation and Shri Shikshayatan School; co- chairperson, CII Education subcommittee (ER)
What: Online Education: Is an e-learning degree as valuable as a traditional degree?
When: August 17, 3pm
Expect: A discussion on the pros and cons of e-learning vis-a-vis campus lessons
​​​​​​​Meet the speakers
Dr Nisha Singh, Deputy director, Centre of Online Education (COE), IGNOU, New Delhi
Shaurya Pratap Singh, Regional director, India, Coursera
Vipul Redey, Head, School enablement, Khan Academy India
Gaurav Kumar, President-corporate development, Upgrad
Mohan Kannegal, Senior director, Eruditus Executive Education
Prof. Ujjwal K. Chowdhury, Pro-vice-chancellor, Adamas University (moderator)
What: Sports Careers off the Field: Management to Psychology, Dietetics to Training
When: August 21
Expect: An eye-opening session on the different kinds of professionals who make on-field action possible.
Meet the speakers
Tenzing Niyogi, Chief executive officer, Ultimate Kho Kho
Paul Walsh, Founder, Jungle Crows
Ranadeep Moitra, Strength and conditioning coach
Saurav Chatterjee, Founder, High Life Management
Moderator: Amitava Dasgupta , Former Sports Editor of Times Of India
Free registration at bit.ly/ABPC2CWebinar.