Nepal ties hinge on people's bond: Harsh Vardhan Shringla
Article VII of the treaty grants privileges such as free movement of citizens between India and Nepal and the freedom to conduct business in each other's territory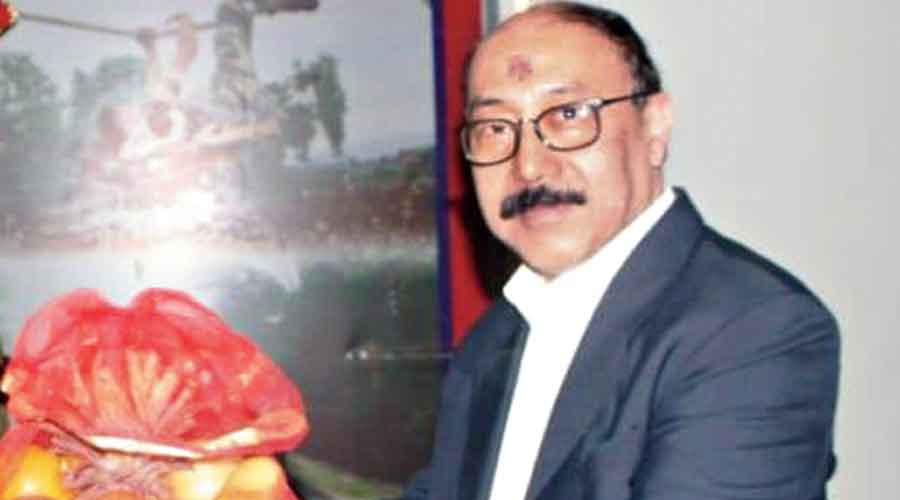 Shringla at the BSF's north Bengal frontier headquarters on Monday.
File photo
---
Darjeeling
|
Published 24.11.21, 02:32 AM
|
---
Foreign secretary Harsh Vardhan Shringla has said that India-Nepal relations are essentially geared around people-to-people contact and not necessarily within the ambit of treaties, a damper to Darjeeling-based political parties which have since long demanded Article VII of the Indo-Nepal Friendship Treaty, 1950, be scrapped.
Article VII of the treaty grants privileges such as free movement of citizens between India and Nepal and the freedom to conduct business in each other's territory.
Most Darjeeling-based parties believe that this provision has blurred the identity of Indian Gorkhas from the citizens of Nepal, and one way to resolve this identity crisis is to create  the Gorkhaland state.
Shringla, replying to a query of this paper at an event in Darjeeling on Sunday, said while India was always happy to discuss any issue related to the treaty, not everything was based on documents.
"But you would understand that relations between Nepal and India are not necessarily within the ambit of what are documents or instruments. It is essentially based on people-to-people contact that has happened over centuries... and that I think is the bond between the two countries," said Shringla.
India and Nepal are considered natural allies but Nepal, too, has reservations over the treaty.
Prime Minister Narendra Modi agreed to review the entire spectrum of bilateral relations between India and Nepal during his visit to Kathmandu in 2014, including this treaty.
Following this, an Eminent Persons Group for Nepal-India Relations (EPG-NIR) was formed in 2016 comprising eight members — four each from both the countries — and co-chaired by former Uttarakhand chief minister Bhagat Singh Koshyari and former Nepal foreign minister Bhekh Bahadur Thapa.
Nine meetings, six in Nepal and three in India, were held and the report was readied in 2018. However, a source said that the PMO office had not even received the report.
"The statement of the foreign secretary is a reflection of the government's thought on India-Nepal relations and past events also suggest they are not too interested in reviving a treaty that is very damaging for the Indian Gorkhas," said Harka Bahadur Chhetri, former Kalimpong MLA.
Chhetri said the government's stand reflected the abilities of hill leaders. "The foreign secretary's statement makes one think aloud that our representatives at the Centre have not been able to impress the government in our interest," said Chhetri.
The scrapping of Article VII of the treaty was first raised by Subash Ghisingh, the GNLF founder, in the mid-80s.
On July 27, 1986, 13 people had been killed in police firing in Kalimpong when GNLF supporters were on their way to burn copies of the treaty. Since then the issue has been one of the focal points of hill politics.