In draw, India raise the bar
'The coach has given us the confidence and courage'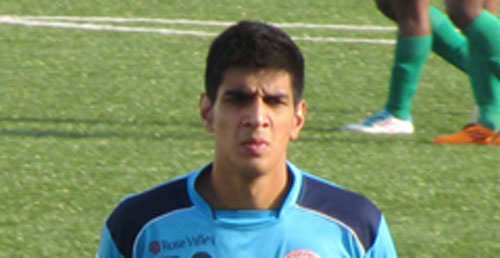 Gurpreet Singh Sandhu
(Wikimedia Commons)
---
Calcutta
|
Published 11.09.19, 08:17 PM
|
---
Gurpreet Singh Sandhu credits coach Igor Stimac for all the good work India are doing in the World Cup qualifiers. India made a big statement when they drew 0-0 against Asian champions Qatar in a Group E clash in Doha on Tuesday.
"The coach has given us the confidence and courage. He is showing us how much we can do as a team. We are just trying to do our best and follow his instructions to the T," Gurpreet, the hero of the match, told The Telegraph from Doha on Wednesday.
Stimac likes his team to play from the back and there lies Gurpreet's importance. "It's a fun style of football but at the same time it makes us better players individually too. I'm no longer just a goalkeeper but I serve as an extra player. It is also helping the team."
Gurpreet was outstanding under the bar. But Gurpreet doesn't believe it's his best in India colours. "It may not be my best but definitely one of the best performances the whole team put up. I will remember this match for a long, long time," he said.
The goalkeeper also praised his teammates. "It was an amazing performance. I am very proud of my teammates and their work ethic. Everyone played their hearts out, and gave everything on the pitch. That helped us to bag a very crucial point," he said.
Sandesh Jhingan and Adil Khan, the two central defenders, were outstanding. They didn't give any easy chances to the Qatari strikers. "They were rock solid and their desire and efforts rubbed off on the whole team."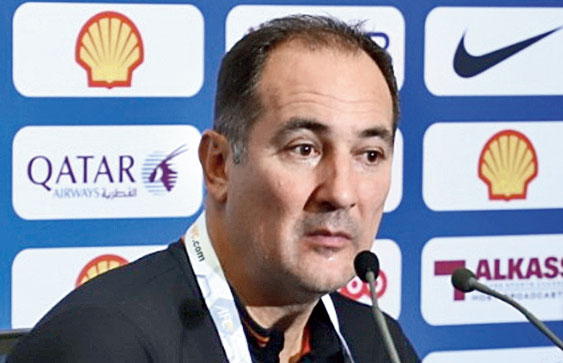 Gurpreet also feels the performance against Qatar will boost the team's confidence. "This result will help us to do better in the coming matches. We have played just two games, and we have played well, that too against two powerful teams. It gives us that added motivation and confidence that in football, anything is possible."
Gurpreet thanked the Indian fans who had turned up in large numbers at the Jassim bin Hamad Stadium to support the team.
"It was like playing at home away from home. The support was incredible.
They spurred us on, cheering us all through," Gurpreet, who wore the captain's armband as Sunil Chhetri was indisposed, said.
So who is his favourite goalkeeper? "In India, it's Amrinder Singh. I also follow each and every match Atletico Madrid's Jan Oblak plays. I like Oblak's playing style," Gurpreet said.
Goalkeeper Subrata Paul, who was a regular feature for the India team till Gurpreet came into the scene, heaped praise on his successor.
"Gurpreet was outstanding. He did everything right. His anticipation and positioning were more than perfect. It was his day. Hard work is paying off," Subrata said.
Subrata thinks Gurpreet has a long way to go. "Now people will expect the same kind of performance from him everyday. From now on, Gurpreet will have to deal with the burden of expectations. Hope he will play better in the coming days."
Subrata felt this was a proud moment for every Indian football fan. "It was a moment to cherish for all of us. India played as a team and that is the main reason behind the success. It's a huge result for India. But we have to look forward and do better," he said.
Subrata, who has played a glut of outstanding matches for India, doesn't want to compare Gurpreet's performance with his. "I do not like comparisons. I played my part. He is trying to do his best. Hope he will do better than I did," Subrata said.
India will host Bangladesh in their next match of the qualifiers at the Salt Lake Stadium in Calcutta on October 15.
Stimac has urged the Calcutta fans to rise to the occasion on that day. "Our performance against Qatar is an invitation to the fans for our next home game. We have heard a lot about Calcutta's passion for football. I want to see a full house at the Salt Lake Stadium for the match against Bangladesh," Stimac said.
"The fans will be our 12th player. We deserve that and I expect them to come and help us get the three points," he added.
The coach said he was more than happy to get a point from Doha.
"I am more than happy to get a point against the Asian champions. All credit to my players and I'm proud of them."