Urgent tests: Holding JEE-NEET exams
It is pointless to lament the fact that education in India is solely examination based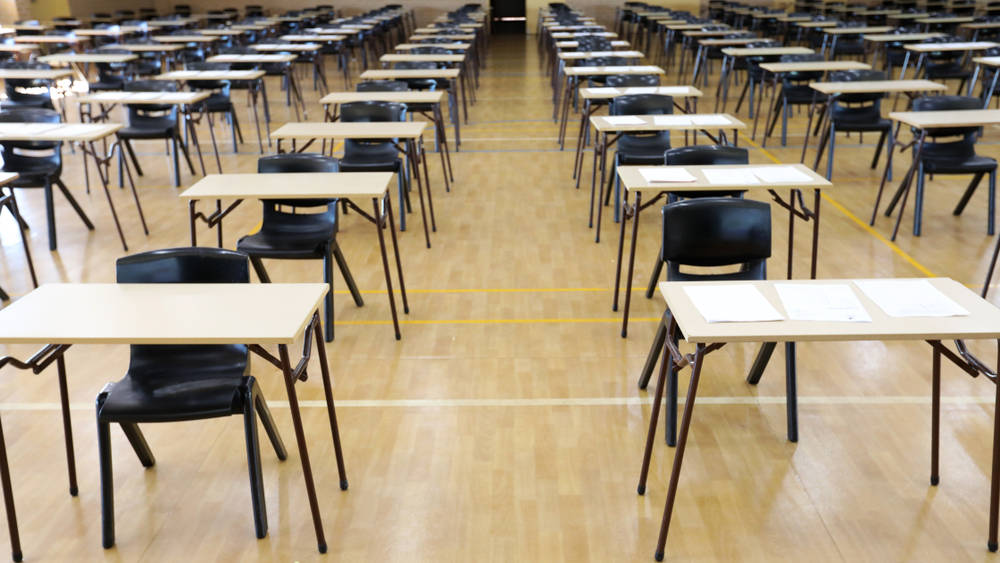 The Supreme Court has supported the UGC's argument that degrees cannot be awarded on the basis of internal assessment.
Shutterstock
---
Published 31.08.20, 12:08 AM
|
---
Fear seems to have become a constant in every sphere of life in India. It is now hovering over the issue of examinations that are to be held in September in spite of the rising numbers of the coronavirus infection. The University Grants Commission has stated that college and universities must hold examinations for graduating students by September 30, while the Centre has ruled that the Joint Entrance Examination Main and Advanced for engineering courses and the National Eligibility cum Entrance Test for medical courses shall be held on their scheduled dates in September. The Supreme Court has supported the UGC's argument that degrees cannot be awarded on the basis of internal assessment; an examination alone demonstrates a student's competence. That is perhaps undeniable — it is pointless to lament the fact that education in India is solely examination based.
The court has also upheld the Centre's argument that students will lose an academic year if JEE and NEET are not held in September. Six Opposition-ruled states have filed a petition seeking that these tests be postponed by six to eight weeks. That would still give students time to complete an academic year, while special arrangements could be made for transport and lodging for the sake of their health. The JEE and NEET mean the movement of 25 lakh students mostly on public transport, and in-person tests entail hours together in enclosed spaces. Isolation of students showing Covid-19 symptoms and seating 12 students in a room, as instructed by the UGC for graduation examinations, and online tests that would exclude many among the possibly one crore examinees, seem impracticable. In spite of arguments in favour of holding examinations now, the fact is that the times are unnatural. Some political parties and students are protesting against what they perceive as an endangering of students' health — and of their families to whom they might carry the infection. They point out that members of parliament are protecting themselves by not sitting, although the Centre has declared that parents and students are pressing for the examinations to be held on time. But is the Centre not responsible for young people's safety and the consistency of efforts to control the pandemic? A little thinking could have thrown up solutions. Adjustment is not a novel concept.