The state government should strengthen the public transport system in Mumbai
Taking the 'kaali peeli' taxis off the roads is not surprising given the number of private cab services available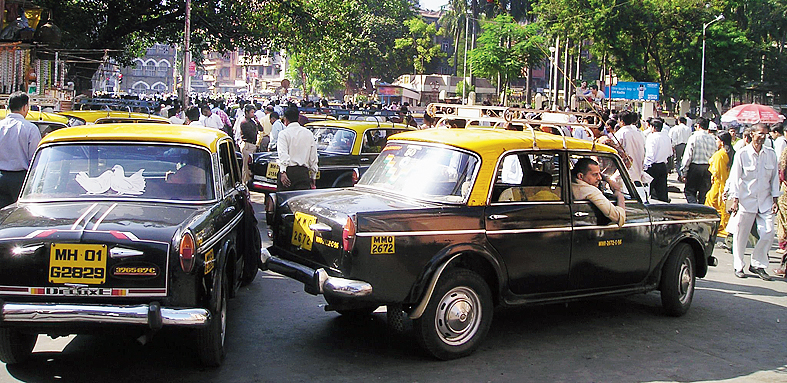 The 'kaali-peeli' Fiat Premier Padmini taxis have long been a lifeline of public transport in Mumbai
Source: pxhere.com
---
Published 17.10.19, 07:34 PM
|
---
Sir — The kaali-peeli Fiat Premier Padmini taxis — one of the lifelines of public transport in Mumbai — are going to be taken off the roads of the city after June 2020. This is not surprising given the number of private cab services available these days. But the state government should focus more on strengthening the public transport system.
Ruchira Vyas
Mumbai
Great game

Sir — At the end of the second Test against South Africa, it was proved once again that Wriddhiman Saha is the best wicketkeeper in the world ("Wriddhiman back to his best: Kohli", Oct 14). Injury might have kept him out of business for nearly two years, but Saha has clearly not lost his quick reflexes and presence of mind. The catch he took off Ravichandran Ashwin to dismiss Faf du Plessis is an example of his excellence. Moreover, wicket-keeping against spinners is especially difficult in Indian conditions.
Saha does not even allow batsmen too many extra runs. The catch that he took to dismiss Theunis de Bruyn in the second inning was simply amazing. The South African batsman could not believe that the catch was taken. This was evident from the expression on his face as he was returning to the pavilion. At first, some Indian fielders rushed towards the bowler, Umesh Yadav, to congratulate him. But soon they realized who was truly responsible for the dismissal, and went over to greet Saha.
M.N. Gupta
Bokaro
Sir — At 34, Wriddhiman Saha is giving other players a run for their money to prove that age is just a number. He was simply outstanding in his wicket-keeping, both for pace and spin. His acrobatic catches were a real treat for the eyes. It was unfortunate that Ravindra Jadeja was placed in the batting order ahead of Saha, which deprived the latter of the chance to prove his potential with the bat too. But his supporters are confident that his wicket-keeping skills are enough for Virat Kohli to retain him in the playing XI in future Test matches, while advising the captain's blue-eyed boy, Rishabh Pant, to work harder.
N.V. Krishnan
Chennai
Sir — Wriddhiman Saha should be congratulated for his brilliant performance against South Africa. The importance of good wicket-keeping cannot be emphasized enough. The way Saha took the flying catch to dismiss Theunis de Bruyn has proved that he is indeed 'Superman'. One hopes that he recovers fully from his injury very soon.
Piyali Guha
Calcutta