Loans drying up with the drying up of land would be an economic disaster
If that happened, farmers would die and banks shut down from accumulated losses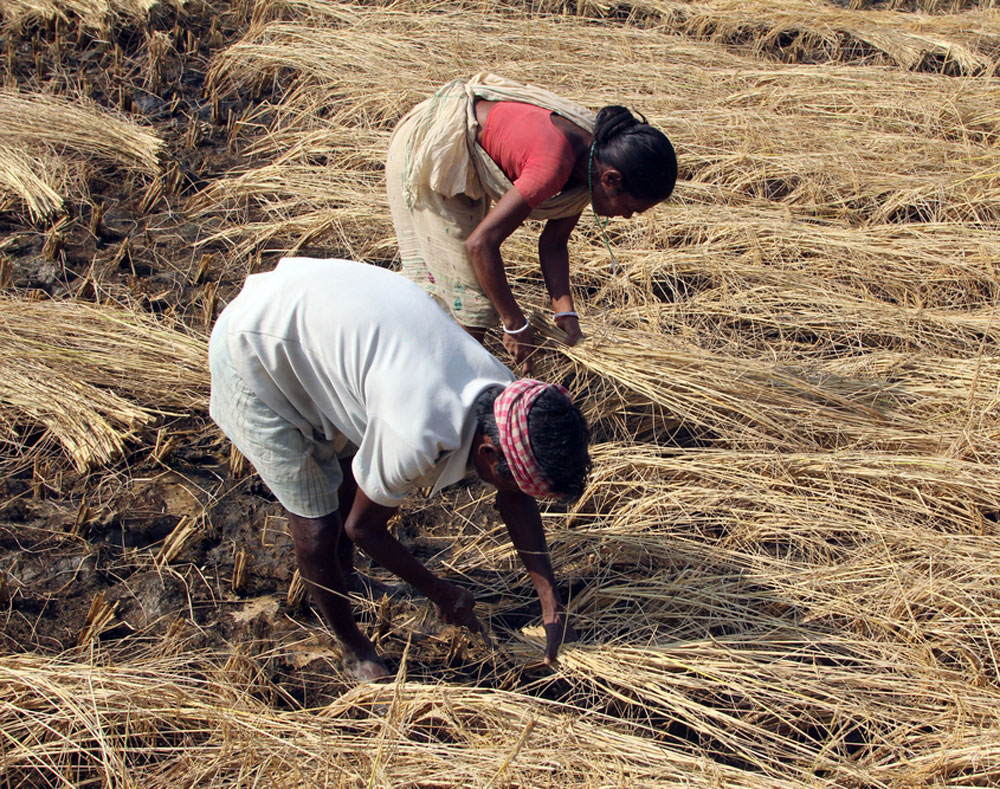 Bank of Maharashtra has announced that it will stop giving loans to drought-hit farmers in eight zones in Maharashtra and Madhya Pradesh.
(Shutterstock)
---
Published 03.05.19, 04:11 AM
|
---
The Bank of Maharashtra has announced that it will stop lending to agriculturists in eight zones, covering territory in the states of Maharashtra and Madhya Pradesh. The reason is that the percentage of bad loans or non-performing assets has spiked. There is a fresh set of NPAs in agricultural lending by the bank to the tune of Rs 1,300 crore. Hence the bank's management has decided that branches where NPAs in agriculture are greater than 15 per cent will not be allowed to offer fresh loans to agriculturists. Agricultural loans are part of a bank's priority sector lending of 40 per cent out of which agriculture is supposed to get 18 per cent of the loan portfolio. The banking sector's total NPA stood at 10.8 per cent of loans in September 2018. The agricultural sector accounted for 8.4 per cent while in industry it stood at 21 per cent. The regions where new advances are being stopped are regions which are hit by drought and where farm distress is high. If some farmers are denied working capital there might be adverse effects on other rural businesses too. Another implication of the stoppage will be that a new applicant for a loan (who might need one given a poor season) would be denied without any assessment of his needs or worthiness.
The decision takes one back to the issue of ever-expanding NPAs. In agriculture, are they the result of opportunistic behaviour of well-to-do farmers and bank officials? Or are credit assessment and monitoring inadequate? Or are NPAs the consequence of a culture where the small borrowers feel that if the big boys in industry can get away then why not them? Lack of penalties for non-payment can affect the culture of borrowing — banks are there to be duped with or without having to make side payments to officials or politicians. Then there are borrowers who are honest, who worked hard and failed. This can happen in agriculture more frequently than in industry owing to ill luck, bad weather or market failures. A senior decision maker of a bank might argue: what else can be done? Many things can be done. A thorough reform of agricultural practices and some scheme for credit insurance could be a starting point. Otherwise, loans drying up with the drying up of land would be an economic disaster where farmers would die and banks shut down from accumulated losses.