Letters to the Editor: Public urination a menace
Readers write in from Calcutta, East Midnapore, Mumbai, Faridabad, Navi Mumbai, and Chennai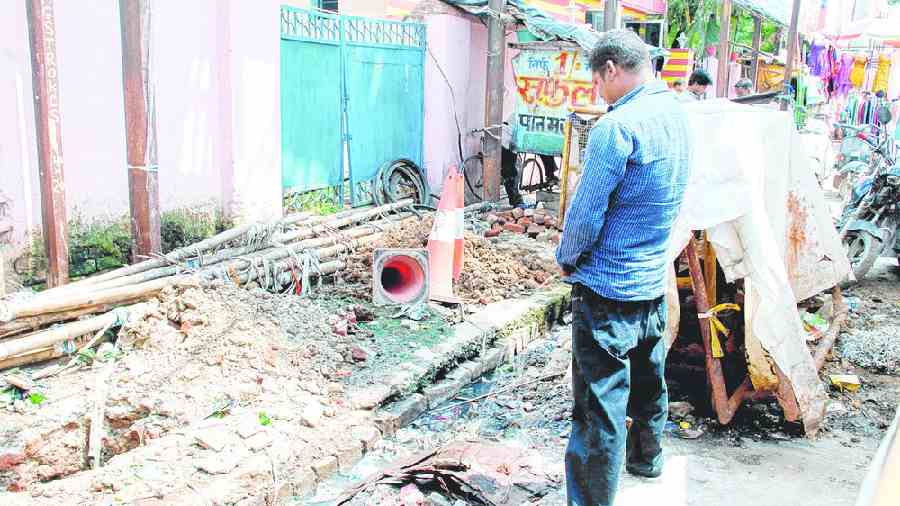 The Air India incident begs the question whether the license that Indian men seem to have to urinate in public is so deeply ingrained in them that it is impossible for them to abstain, no matter what the site
Representational picture
---
Published 08.01.23, 04:29 AM
|
---
Force of habit
Sir — Is it a mere coincidence that both the passengers who urinated on fellow travellers on Air India flights were male? This begs the question whether the license that Indian men seem to have to urinate in public is so deeply ingrained in them that it is impossible for them to abstain, no matter what the site. In spite of the threat of hefty fines and a greater availability of public toilets, public urination is uncomfortably common in most Indian cities. Is it any wonder then that men who are accustomed to looking right into the eyes of offended onlookers while peeing in public would not mind doing so in an airplane?
S.S. Chaudhuri, East Midnapore
Left homeless
Sir — The Supreme Court has stayed the decision of the Uttarakhand High Court to remove encroachments from railway land in Haldwani in order to prevent homelessness during winter ("Be humane, SC says and stays mass eviction", Jan 6). The land has 4,365 houses — some of them belong to families who claim to possess legal documents for the land — four government schools, 11 private schools, a bank, water tanks and religious institutions, among other structures. These have been built over decades. The Supreme Court has also cited humanitarian grounds to order proper rehabilitation of the people who will be displaced.
Bidyut Kumar Chatterjee, Faridabad
Sir — The directive of the Uttarakhand High Court to remove encroachments from railway land in Haldwani — it has been stayed by the apex court — has led residents to take to the streets in protest. The National Commission for Protection of Child Rights has condemned the presence of children in the protests. People these days protest at the drop of a hat. The high court order is in the developmental interests of the country and must be adhered to.
Jayanthi S. Maniam, Mumbai
Clean energy
Sir — The National Green Hydrogen Mission has been approved by the Union cabinet. It aims to make India a global hub for the production, utilisation and distribution of clean hydrogen and its derivatives. According to government estimates, this could reduce some 50 million metric tonnes of greenhouse gas emissions annually by 2030, and save India over one lakh crore rupees spent on importing fossil fuels. Not only will it help India meet its climate change commitments but it will also create investments and job opportunities.
C.K. Subramaniam, Navi Mumbai
Sir — The NGHM, if implemented well, could go a long way towards reducing India's dependence on fossil fuels.
Saravana Durai, Chennai
Communal tactic
Sir — The chief minister of West Bengal, Mamata Banerjee, is justified in taking offence at the chants of "Jai Shri Ram" that greeted her at the event to flag off the Vande Bharat Express ("Culture of Bengal vs culture of chanters", Dec 31). Bharatiya Janata Party leaders are outraged at her reaction to god's name being chanted. They should consider if minority communities would be allowed to raise such slogans at a public event organised by the Centre. Communal tactics are becoming increasingly common in Indian politics and must be avoided.
Kajal Chatterjee, Calcutta
Unsafe drive
Sir — The guardrails placed on busy roads to slow down speeding vehicles and ease police patrolling serve none of their intended purposes. In fact, these obstacles increase risks for vehicles that swerve at high speed. Police are seldom present at these points; at most, a few civic volunteers are deployed. Placing guardrails on roads is thus illogical. These must be removed for the safety of drivers.
Amit Brahmo, Calcutta