For greater choice
UGC notification empowering students in higher education to pursue two academic programmes simultaneously fulfils need and demand of student community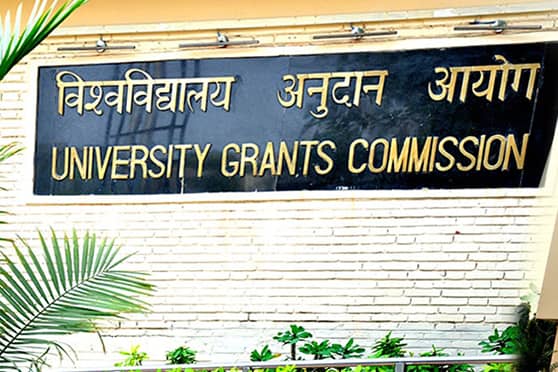 The UGC has been guided in this decision by the National Education Policy 2020, which emphasizes on multiple pathways to learning through formal and non-formal modes
File picture
---
Published 18.05.22, 02:48 AM
|
---
The University Grants Commission notified guidelines empowering students in higher education to pursue two academic programmes simultaneously. They can now study for two degrees/diplomas concurrently as full-time-regular students or in the open and distance learning mode, or one in full-time-regular and the other in the ODL mode. They would be able to take the two programmes in the same or in different higher education institutions. The only rider would be that this privilege would not apply retrospectively. Additionally, the ODL programme must be done from institutions that are recognized by the UGC, Statutory Councils and the Government of India.
The UGC has been guided in this decision by the National Education Policy 2020, which emphasizes on multiple pathways to learning through formal and non-formal modes. It believes that the move would promote holistic development in students and also enhance multi-disciplinarity. 
This notification fulfils the need and the demand of the student community and would end the harassment that students have been facing on this count. Notwithstanding the ban, many students have been enrolling for  more than one degrees concurrently, albeit clandestinely. Once caught, they have been subjected to litigations.
The idea was first deliberated in 2013 by a UGC committee headed by this author. Until then, students in higher education were prohibited from pursuing more than one academic programme at a time. A UGC regulation, then and most probably still, argues that all degree programmes must entail a minimum of forty hours workload for students in a week, leaving them little spare time for anything extra. 
It was, however, felt that many higher education programmes did not keep students fully engaged, leaving them with spare time that could be used for the pursuit of knowledge. Further, advancements in technology were opening wide-ranging possibilities of acquiring knowledge and skills.
Keeping the pros and cons in mind, the committee had reached the conclusion that while full-time students could not be allowed to pursue another qualification on a regular basis, they could be permitted to acquire additional credits, which would be duly reflected in their transcripts. Barring this caveat, the committee recommended that full-time-regular students could concurrently pursue another degree in the ODL mode, either from the same or another university of their choice. Further, full-time-regular students enrolled in a degree programme were also permitted to pursue certificate/diploma/advance diploma-level programmes either in the regular or in the ODL mode. These recommendations were approved by the Commission in 2013, even though the necessary regulation was not issued. In 2019, another committee headed by Bhushan Patwardhan, the then vice-chairman of the UGC, endorsed the idea of allowing students to pursue two degrees simultaneously with the rider that one of the two must be done through ODL mode. 
The UGC has gone further ahead by allowing students to pursue two academic programmes concurrently as full-time-regular students. Presently, admissions in higher education are controlled through the migration certificate . This ensures that no student is able to take admission in another programme in the same or any other institution. The guideline is silent on whether this requirement would now be done away with. And if so, how would the system ensure that a student is not able to take admission in more than two full-time programmes concurrently. 
Allowing students to enrol for two academic programmes simultaneously as full-time-regular students may lead to affluent students taking admission in more than one programme, thereby depriving many others from accessing even a single seat. Higher education institutions and regulatory bodies must ensure that none is able to pocket more than one scholarship and interest-subsidized student loan.
Furqan Qamar is Professor of Management, Centre for Management Studies, Jamia Millia Islamia