Editorial: Lives in question
The conflict between pro-life and pro-choice groups in the US is poised to take a weightier turn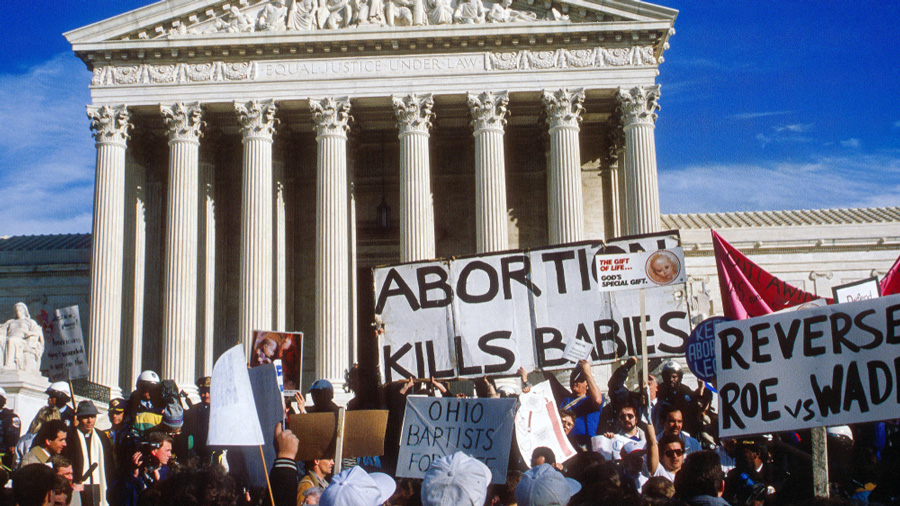 ---
Published 30.05.21, 12:06 AM
|
---
Religion and morality are formative concepts in society, imagined as abstract principles. Yet there is nothing abstract or equal about their formulation, since they often restrict women's freedom. The debate over women's right to abortion demonstrates this conflict clearly. The fact that the United States of America should be one of its most turbulent sites underlines how certain human rights — the woman's right over her own body — can still be put to question in a progressive, democratic and scientifically-minded country. It is understandable that pro-life groups should uphold the rights of the unborn, some claiming that life begins with fertilization and it is sinful or immoral to terminate it. That is as much of an opinion as that of pro-choice groups which assert women's right to end a pregnancy. But the conflict is compounded when the two sides are identified with opposing political parties and courts decide to think again as well.
Thus it is disconcerting for pro-choice groups and for those Americans — 59 per cent according to a Pew survey — who wish abortion to be legal under most circumstances that the Supreme Court has agreed to take up a crucial case on the matter next term. The Dobbs vs Jackson Women's Health Organization case originated in a Mississippi law that banned the termination of pregnancy after 15 weeks except in cases of medical emergency, not even rape or incest. This legislation challenges the 1973 ruling in the Roe vs Wade case which allows termination till a foetus is able to exist independently outside the womb, that is, around 24 weeks. The Supreme Court had marked this as a Constitutional right, linked to the right to privacy. The conservative thrust against termination was intensified in the Donald Trump years, when anti-abortion laws — some proposing full bans — were promulgated with increasing frequency by the states of the south and the mid-west. Now that the Supreme Court has six conservative judges and three liberal ones, pro-choice groups have reason to worry.
The proliferation of anti-abortion laws — unconstitutional according to the 1973 ruling — is one manifestation of the divisions wrought by Republican rule. India, where women's rights are endangered in daily life, yet has a forward-looking abortion law. The problems here are different. Poverty and concealment often prompt women to go for unsafe abortions, and sex selection, although outlawed, leads to female foeticide. But misuse of a law can be corrected; restricting or banning termination by law cannot. In the US, much will depend on the Supreme Court's handling of the Dobbs case. The danger lies in the possibility of sharper social conflict, deeper political division and the limiting of women's rights. That the US president, Joe Biden, has released a budget that, for the first time in 30 years, does not ban federal funding for abortions makes the Democratic position on termination clear. The outcome will show where the American Dream places the woman.