BJP has forgotten to count Kashmir's body bags
The blame for democracy's failure must be borne by stakeholders cutting across political lines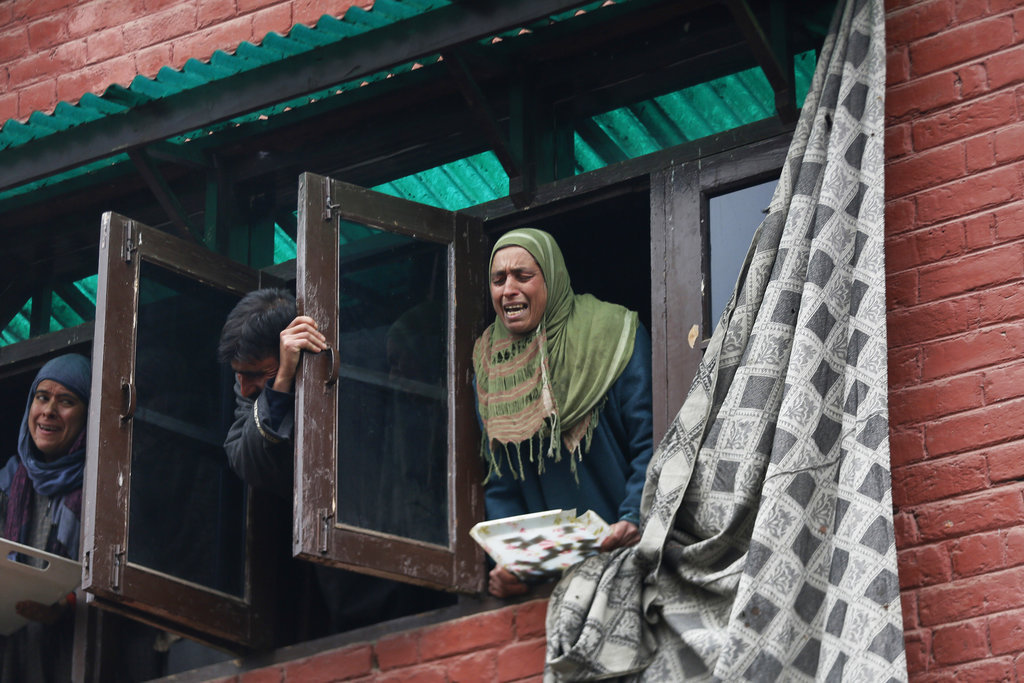 Officials have already declared 2018 to be the bloodiest year in Kashmir in the last decade.
AP file picture
---
Published 18.12.18, 02:54 AM
|
---
Numbers are important to elected dispensations. Governments, especially the minders of restive states, are in the habit of utilizing data selectively for political ends. But numbers can be tricky as well. The Bharatiya Janata Party's fondness for a muscular approach to resolve nearly every issue, from food, faith to security, is well known. The home minister, Rajnath Singh, has claimed that the internal security situation in India has registered a vast improvement ever since the National Democratic Alliance — the BJP is the principal constituent of the ruling coalition — came to power, adding that insurgency in the Northeast and left-wing extremism are both on the wane. But what of the situation of Kashmir, the nation's perpetual bleeding spot? Mr Singh chose not to wade into the murky waters flowing through that region. He did not cite numbers either. Is that because numbers, on this occasion, tell inconvenient tales? Officials have already declared 2018 to be the bloodiest year in Kashmir in the last decade. Four hundred people were killed this year, only half of whom were militants. There has been no let-up in the civilian casualties either. Seven people were killed in South Kashmir's Pulwama on Saturday when the security forces were forced to fire upon an unruly mob that had gathered near the site of an encounter between the army and militants. The army's position is unenviable. Apart from battling militancy, it has to contain the transgressions of an embittered population whose grievances have remained unaddressed by people's representatives over the years.
This collective, festering resentment exposes the failure of the democratic process in Kashmir. The blame for democracy's failure must be borne by stakeholders cutting across political lines. That is because the overwhelming motive of political parties, be they regional or national outfits, as well as platforms created by dissidents, seem to be to prioritize power over people. A classic example of such opportunism was the decision on the part of the BJP to enter into an unstable alliance with the Peoples Democratic Party that has, over the years, been its ideological adversary. The collapse of the government may have precipitated the erosion of faith of Kashmir's citizens in democracy. Political parties should first work to reclaim their right to speak on behalf of the people for democracy to function in Kashmir.