Naveen seeks Rs 1000cr for Titli relief work
Conditions of cyclone-ravaged districts grave, chief minister says, and total bill could be Rs 2,770cr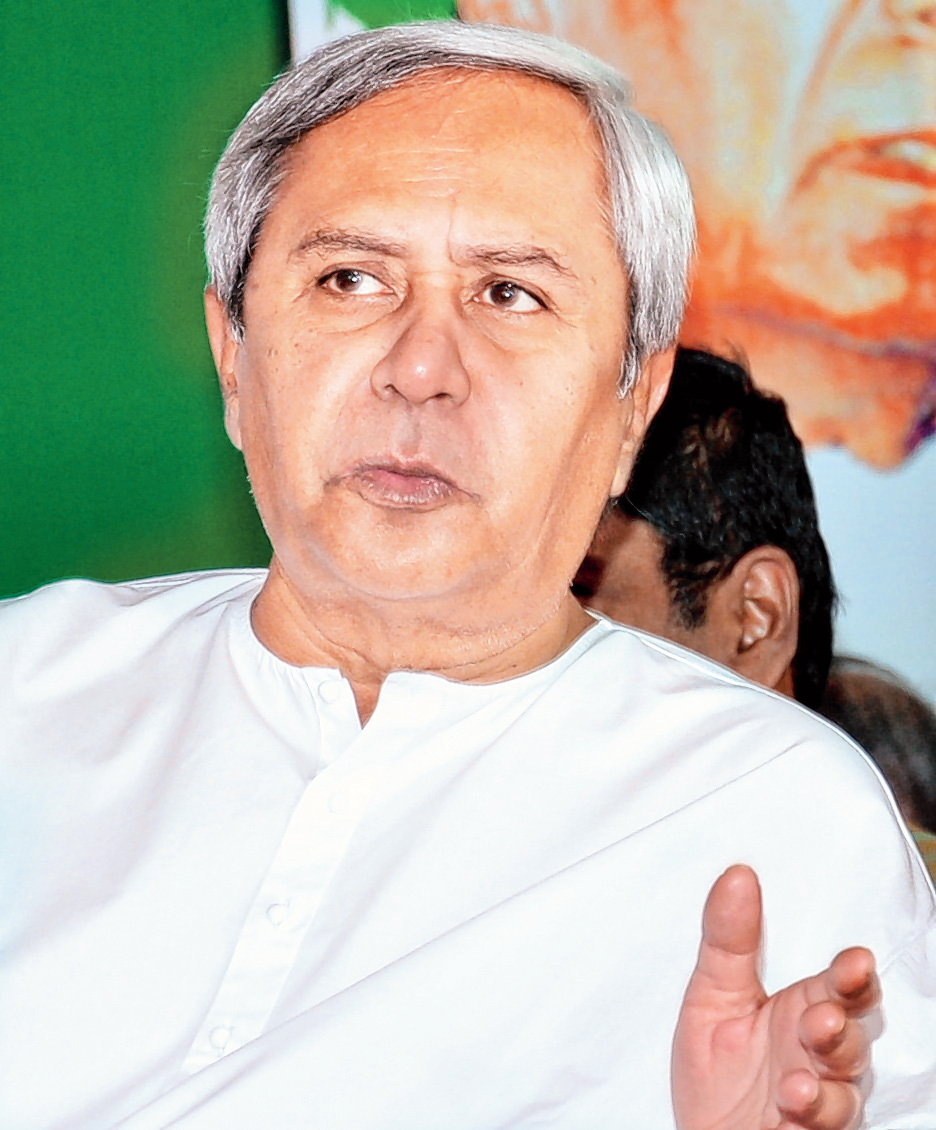 Naveen Patnaik
File picture
---
Bhubaneshwar
|
Published 19.10.18, 07:43 PM
|
---
Odisha chief minister Naveen Patnaik has written to Prime Minister Narendra Modi to provide interim relief to the tune of Rs 1,000 crore immediately to the state for restoration and rehabilitation work in the areas affected by cyclone Titli.
Describing the condition of the cyclone-ravaged districts as "grave", Naveen said: "I would request you to release an interim assistance of Rs 1,000 crore to the state to enable taking up relief and restoration works of immediate nature."
Naveen also cited that as many as 57 persons had lost their lives in different Odisha districts, 10 people were reportedly missing because of landslide, wall collapse and drowning. More than 60 lakh people have been hit by the cyclone, he said.
"We have submitted a preliminary memorandum to the Centre estimating the requirement of fund as Rs 2,770.28 crore and seeking central assistance of Rs 2,014.09 crore from the National Disaster Response Fund (NDRF) over and above the funds available in the State Disaster Response Fund for the year 2018-19," he said.
As more than 57,000 houses had been destroyed by the cyclone, Naveen, too, demanded that the Centre should provide houses to those affected people under the Prime Minister Awas Yojana.
"The Union government may consider special allocation of 57,131 houses under the yojana," he said.
Naveen also in his letter to Modi cited that the power infrastructure and the agriculture sectors had also been badly hit because of the severe cyclonic storm.
"Titli and the subsequent floods have caused damage and destruction in 17 districts of Odisha, the non-coastal Gajapati district has been worst affected," the chief minister said.
Even though nine days have passed since the cyclone hit Odisha, the state government is yet to complete the repair works in the power sectors. It has also been admitted by the special relief commission office.
"The energy secretary is camping in the district and supervising the work. Normality will shortly return to the area," said joint commissioner of the special relief commission Pravat Mohapatra.
The Odisha government has expedited the relief on a war footing.
Mohapatra said: "Our primary focus is to reach the door steps of the cyclone-ravaged people and provide them all required assistance. Now, we are working on providing agricultural inputs. The input subsidy will be provided to farmers on the basis of report submitted by the agriculture department and collectors of respective districts."
"According to the government decision, we will provide an assistance to the tune of Rs 13,500 per hectare for irrigated land and Rs 6,800 as
agriculture inputs for non-irrigated land per hectare," he said.
Mohapatra said: "A team consisting of officials of agriculture, horticulture and the revenue inspectors are making on-the-spot visit and preparing the report. They will shortly submit the report to us and then funds will be sanctioned immediately."