Mizoram Congress rallies for SC, ST rights
The millions who make up the SCs, STs and OBC population are equal stakeholders in the country's democracy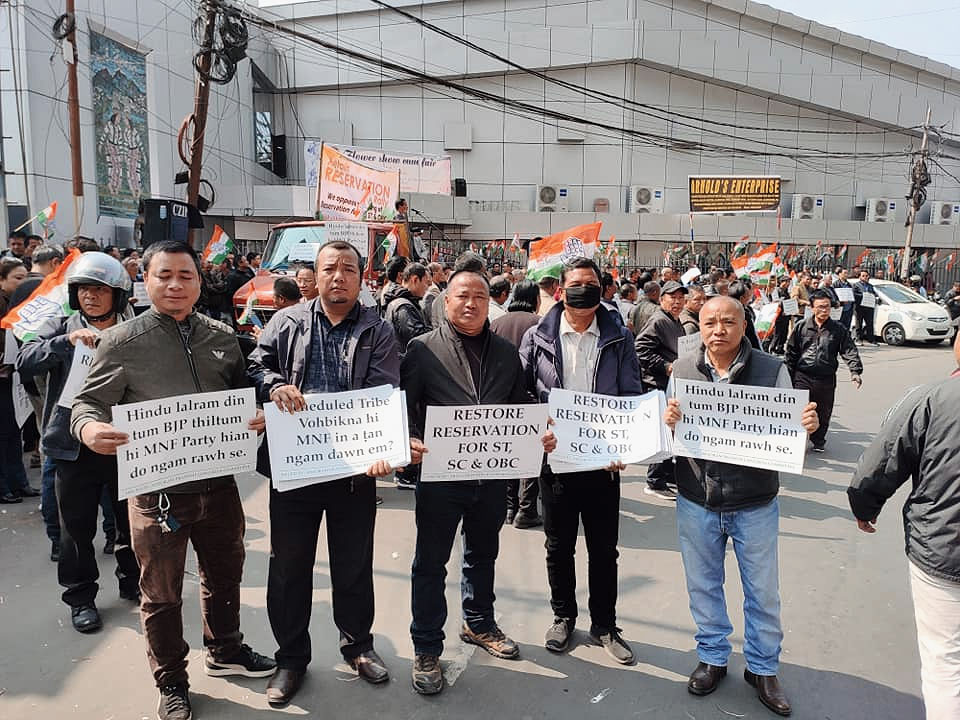 ---
|
Aizawl
|
Published 14.02.20, 08:04 PM
---
The Mizoram Congress Pradesh Committee, headed by former chief minister Lal Thanhawla, on Friday wrote to President Ram Nath Kovind, seeking his intervention to ensure protection and reiteration of reservations to Scheduled Castes (SCs), Scheduled Tribes (STs) and other backward classes (OBCs).
In its letter, Congress said affirmative justice for the SCs, STs and OBCs is a cardinal principle that runs through the Constitution and its ethos.
It said the long freedom struggle led by the Congress was not only a political movement but also one of the social reforms, which led to Independence and the carving out of a nation founded upon the intrinsic principles of justice, equality, liberty and fraternity among all castes, creeds and religions.
The millions who make up the SCs, STs and OBC population are equal stakeholders in the country's democracy.
The letter said the party was shocked to learn that the BJP government in Uttarakhand had argued that reservations are neither a fundamental right nor a Constitutional duty.
"The recent Supreme Court ruling on reservation was a complete betrayal of the trust and faith reposed in the constitution and both the central and state governments by the citizens of this country and especially those who belong to the SC, ST and OBC communities," the letter said.
The letter alleged that the BJP government was yet again resorting to falsehood and obfuscations to conceal and suppress the apex court's role in the pronouncement of the judgment.
"Since the BJP came to power at the Centre there has been an abolition of the SC/ST sub-plan. There was also an attempt to dilute the provisions of the Scheduled Castes and Scheduled Tribes (Prevention of Atrocities) Act, 1989 which the BJP government was compelled to remedy (by way of amendment recently) following nationwide protests," the letter said.
The letter also said over 43,000 cases of atrocities against Dalit communities were reported in the country in 2017 of which 25 per cent occurred in BJP ruled Uttar Pradesh. It urged the President to take all steps to ensure that the fundamental right of reservation in government jobs is secured and protected.
The Congress on Friday staged sit-in demonstration in front of Vanapa hall here in protest against the Centre's bid to erase reservation.
The demonstration was addressed several leaders, including Lal Thanhawla.