Best of the North East region awaits cinema buffs
GIFF event from oct 31, Rajat Kamal films to be screened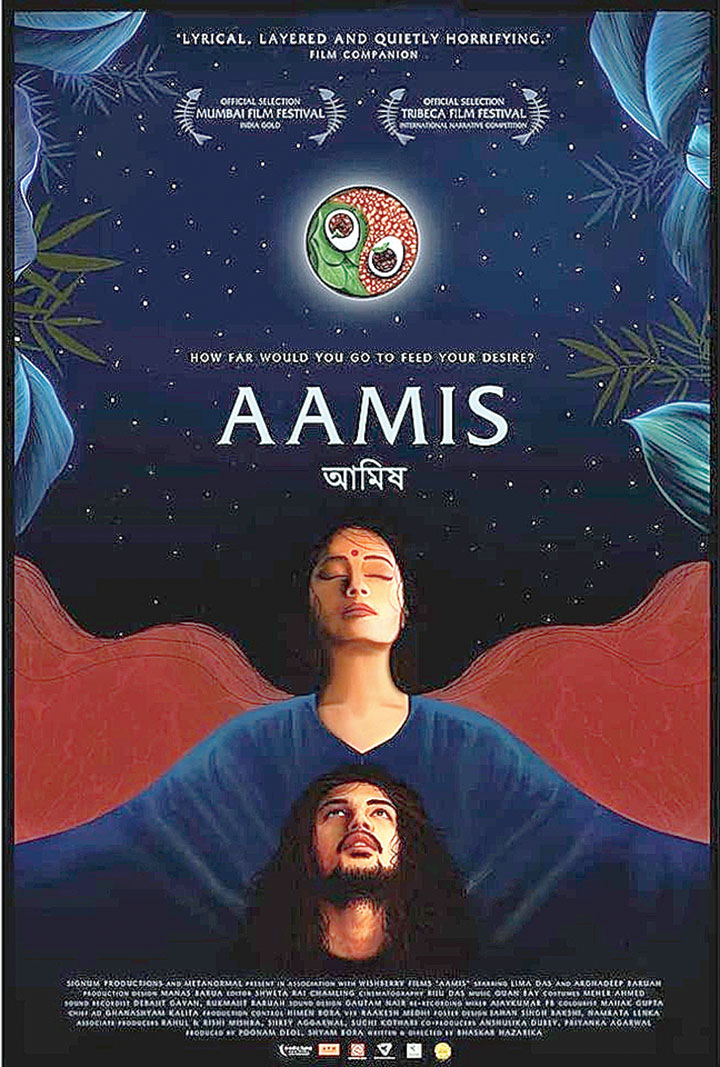 ---
|
Guwahati
|
Published 03.10.19, 07:10 PM
---
Some of the best films from the Northeast will be screened during the third edition of Guwahati International Film Festival (GIFF), which starts in the city from October 31.
The seven-day festival, organised by the Assam government-owned Jyoti Chitraban, in association with Dr Bhupen Hazarika Regional Government Film and Television Institute, will be held at the three auditoriums at Srimanta Sankaradeva Kalakshetra and one at Jyoti Chitraban.
Speaking about the films to be screened during GIFF, festival director Monita Borgohain said they have chosen some of the best in the country and abroad, besides films from the Northeast.
"Normally, we can watch films from different countries on various platforms but hardly get to watch our own films. This festival will provide a platform to watch the best contemporary films made in our region. There are some talented filmmakers in the region who have been doing excellent work," Borgohain told The Telegraph.
Among the films screened will be Rajat Kamal (Silver Lotus) winners like Bulbul Can Sing (Assamese) by Rima Das, In the Land of Poison Women (in Pangchenpa dialect of Arunachal Pradesh) by Manju Borah, Ma'ama (Garo) by Dominic Sangma and Mishing (in Sherdukpan dialect of Arunachal Pradesh) by Bobby Sarma Baruah.
Aamis by Bhaskar Hazarika, which recently won two awards at the third edition of Singapore South Asian International Film Festival, will have its Assam premiere. Jwlwi — The Seed, a Bodo language film by Rajni Basumatary, who played Mary Kom's mother in her biopic, will also have its world premiere. The film deals with the struggle of families who lost their near and dear ones when insurgency was at its peak in Assam and in other parts of the Northeast. "Besides, we are lucky to have Aribam Syam Sharma's latest film Nongphadok Lakpa Atithi (The Guest), which will have its world premiere," Borgohain added.
In the Land of Poison Women is based in Arunachal Pradesh, near the border of China-administered Tibet. It deals with the blind belief in the Pangchenpa community that women have poison in their nails and when they serve food to the males, the latter die immediately or slowly.
Dominic Sangma's debut feature film Ma'ama narrates the story of Philip Sangma who is searching for his dead wife, Anna.
Mishing deals with the folklore of the Sherdukpen people.