Restaurants
Navami menu at 6BP, Kasturi, Oh! Calcutta, Bhojohori Manna
Navami is for maachh, mishti and more. Nibble on nostalgia with My Kolkata's daily Durga Puja food itinerary
By
Aatreyee Mohanta
| Published 14.10.21, 12:04 PM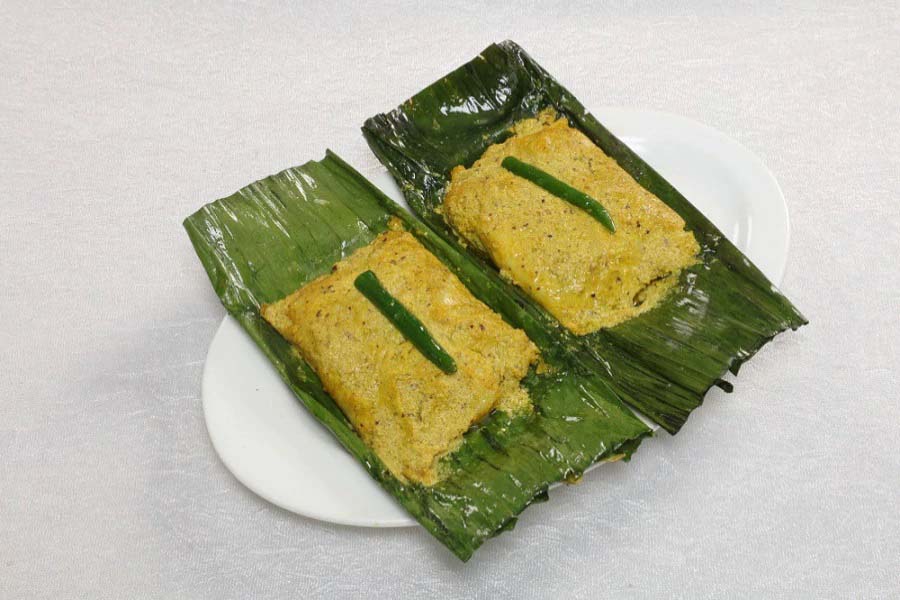 BHETKI PATURI FROM 6 BALLYGUNGE PLACE: The Navami and Dashami Thali at the 6 Ballygunge Place outlets (Ballygunge, Sector 1 Salt Lake, Rajarhat & Chowringhee) includes this classic item. Fish, mustard and chillies are steamed together in a banana leaf for that unbeatable flavour. At 6BP takeaway (newly-opened at Lake Avenue), there's a Gondhoraj Bhekti Paturi version. The thalis are priced at Rs 1,000 (veg) and Rs 1,200 (non-veg) plus taxes.
Image courtesy: Zomato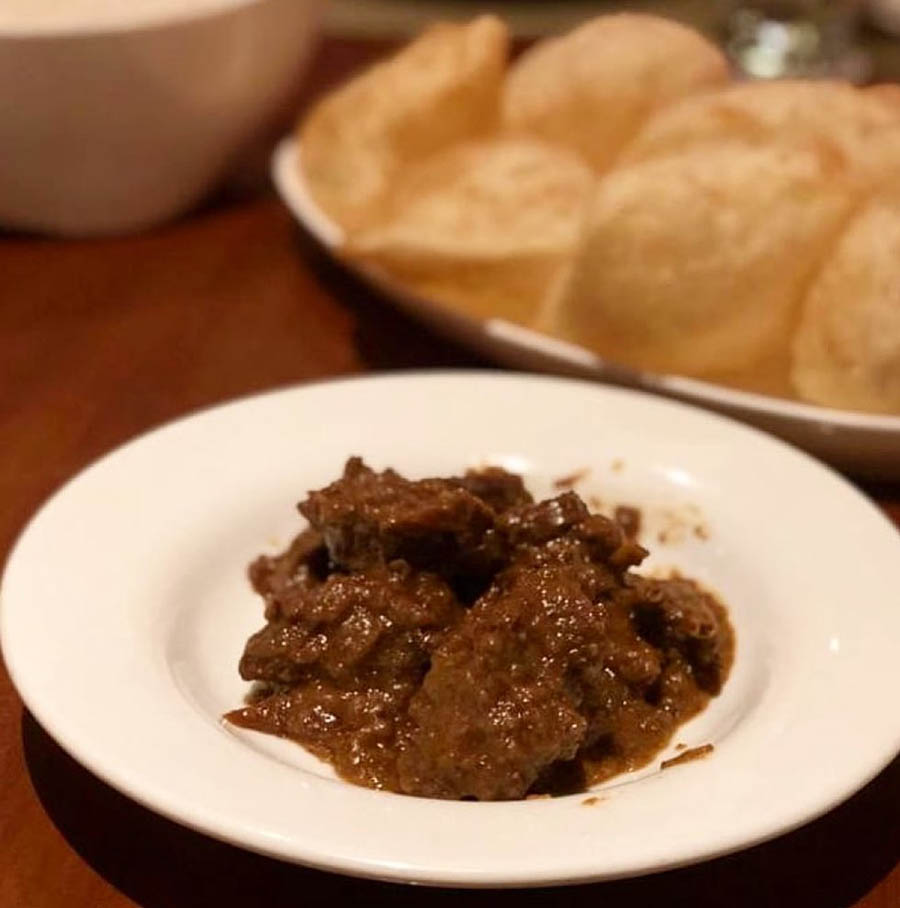 MUTTON KOSHA FROM OH! CALCUTTA: If there's anything Bengalis love more than fish, it's a good mutton curry! Available at the Forum Mall and Silver Spring outlets as part of the Puja menu. You can also order home a Family Mealbox for Rs 2,850, which includes two starters Kakra Chingri Bhapa and Nizami Murg Tikka, mains including Kosha Mangsho Bhekti Tomato Jhaal and dessert. Check out www.facebook.com/ohcalcuttaindia for more details.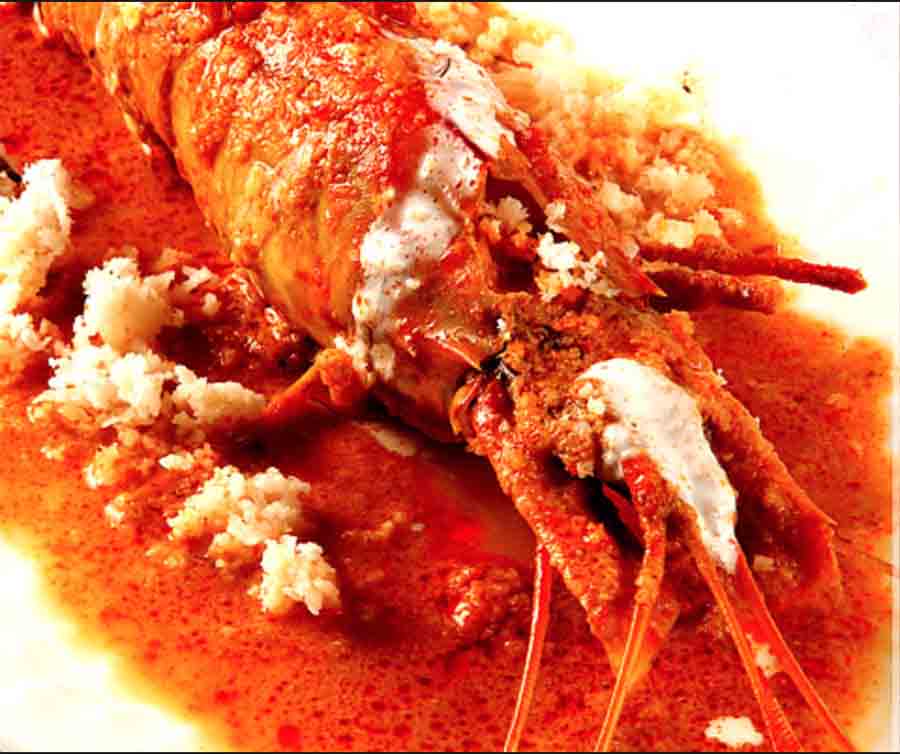 GALDA CHINGRI MALAI CURRY FROM BHOJOHORI MANNA: A rich gravy full of coconut and prawns will reinforce your love for this classic! Served at the Gariahat, Hazra and other outlets of this Bengali home-style restaurant chain as part of the special Puja menu. Check out www.bhojohorimanna.com for more details.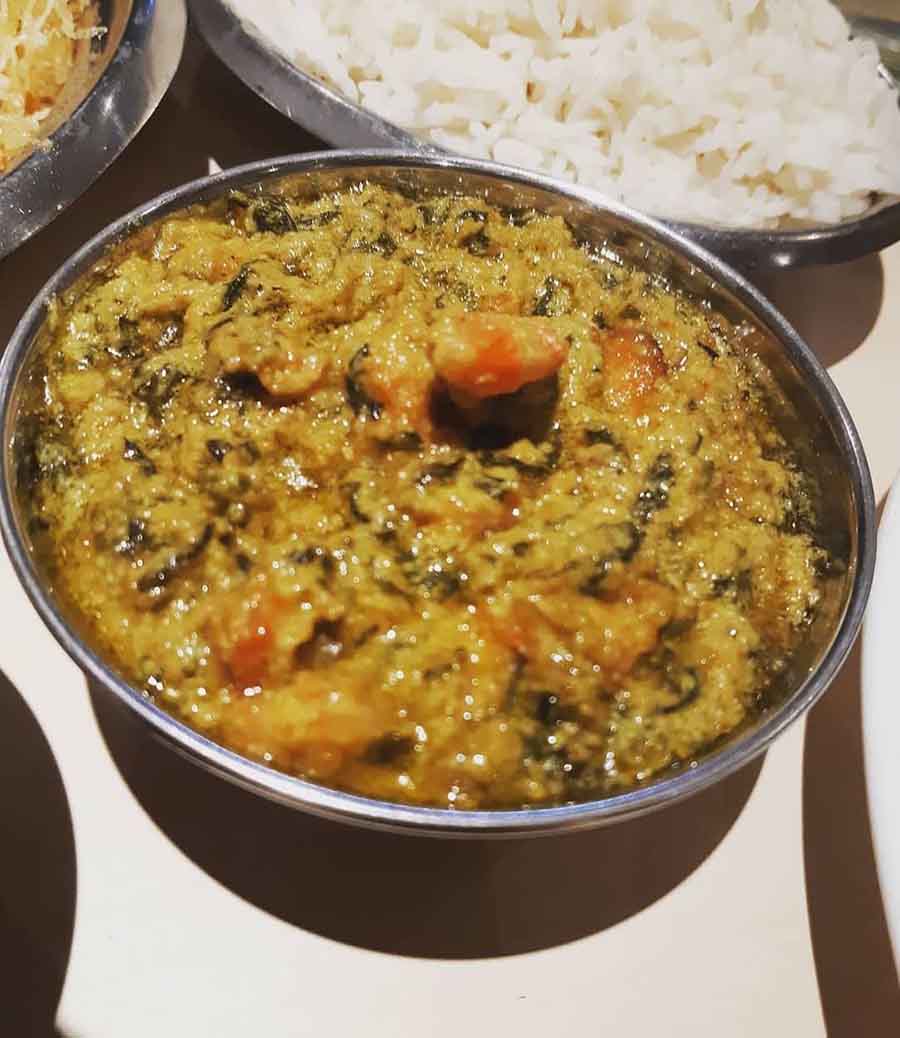 KOCHUPATTA DIYE CHINGRI BHAPA FROM KASTURI: This famous mustard-infused dish is more about the greens (colocasia leaves) than the shrimps. Indulge once more in this speciality at the New Market, Ballygunge and Dover Lane outlets. Lathered in mustard oil, it is best combined with steamed rice.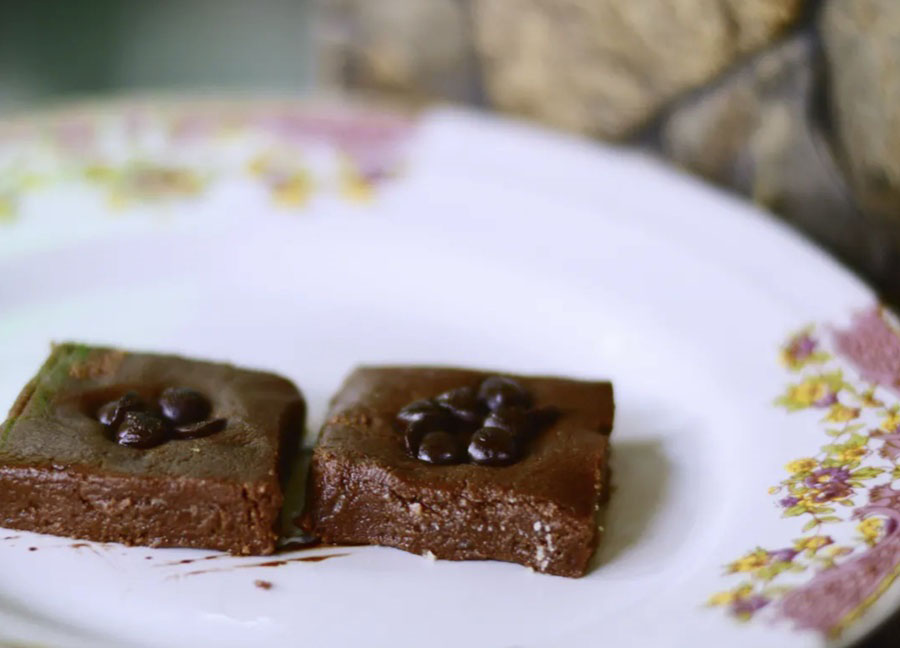 CHOCOCHIP SANDESH FROM NALIN CHANDRA DAS AND SONS: Chocolate and sandesh is a win-win at this 175-year-old traditional sweet shop. Found at Hatibagan, Girish Park and their other outlets, enjoy the soft texture of this sandesh with the delightful taste of chocolate.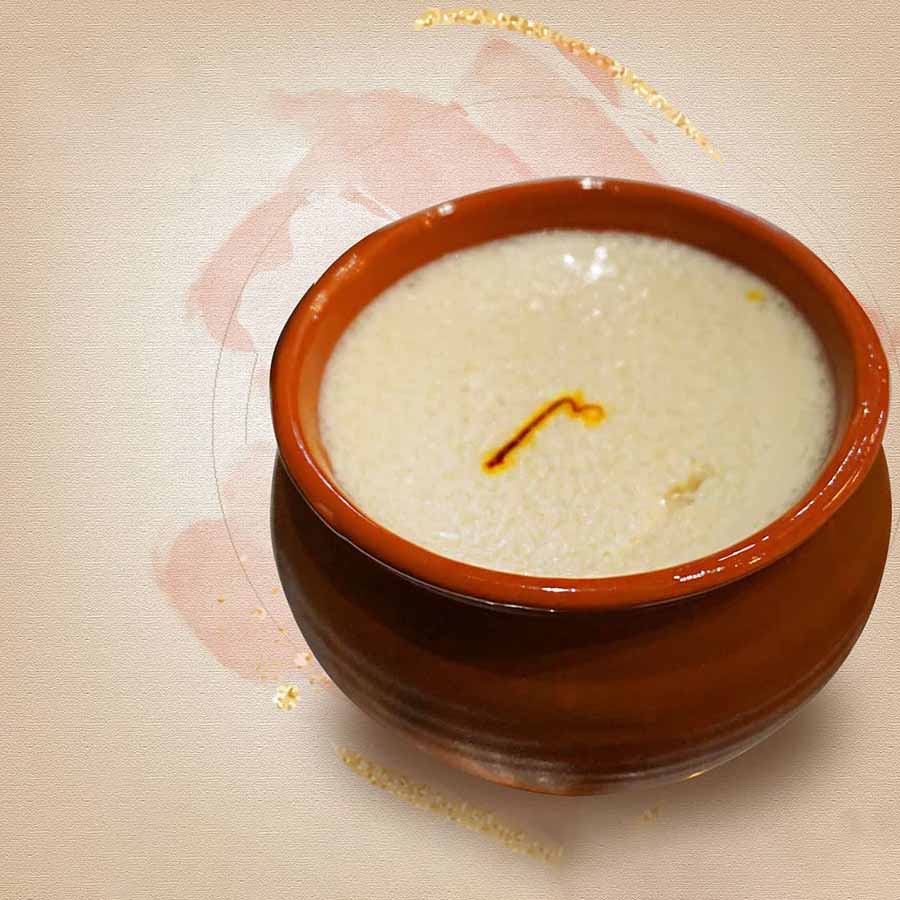 MISHTI DOI FROM MITHAI: You know a mishti doi will be rich and creamy when it has the slightest hint of red throughout! Found at the Park Circus outlet, the rich taste of this delicate doi will be the perfect ending to your Navami meal.
Images sourced from the special media handles and websites of the brands.