Food
In pictures: Anglo-Indian cuisine that's sinfully delicious
Do Oxtail Stew, Vindaloo, Duck Roast and Dolma sound good?
By
Lygeia Gomes
| Published 16.03.22, 04:57 PM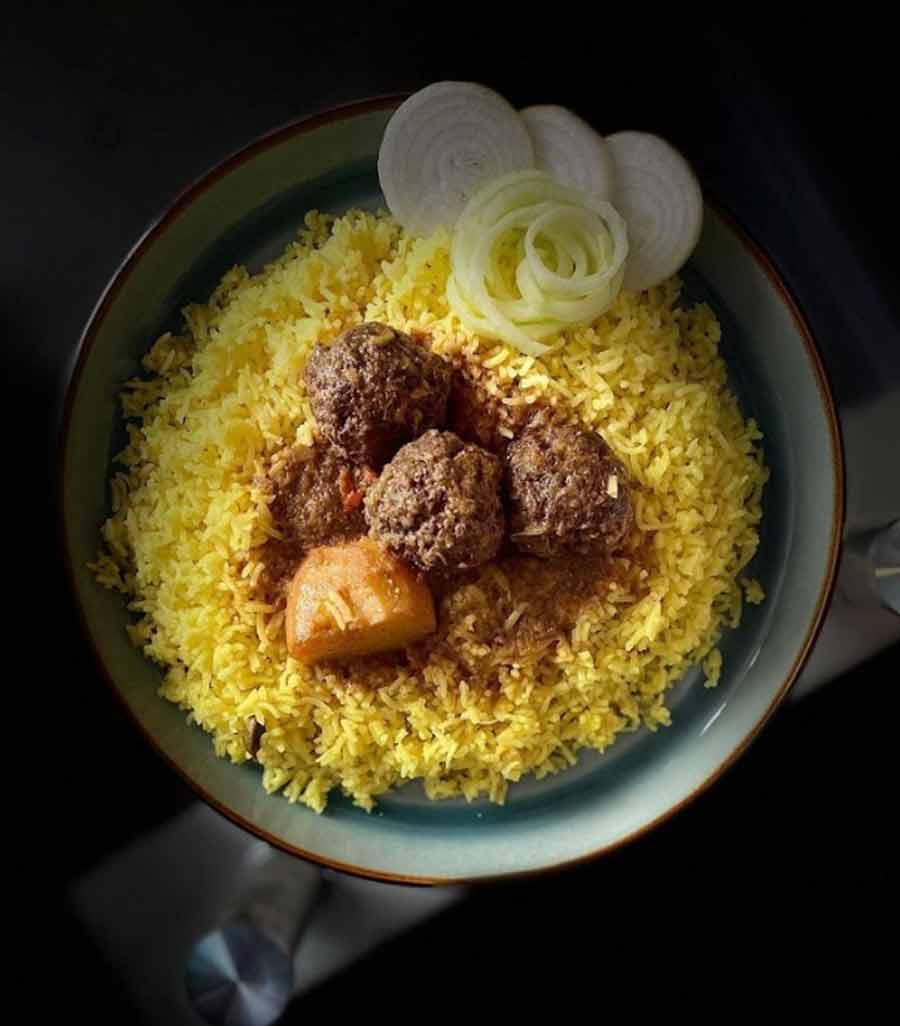 YELLOW RICE AND BALL CURRY (KOFTA CURRY): A mainstay of Anglo-Indian cuisine, Yellow Rice and Ball Curry is an unbeatable pairing. The 'balls' in a ball curry are koftas made with chicken or beef mince, green chillies and onions while the yellow rice is a light, airy coconut rice. The creaminess of the rice balances out the spicy ball curry perfectly!
flavours_with_ms_ghuman/Instagram; My Anglo Indian Kitchen/Instagram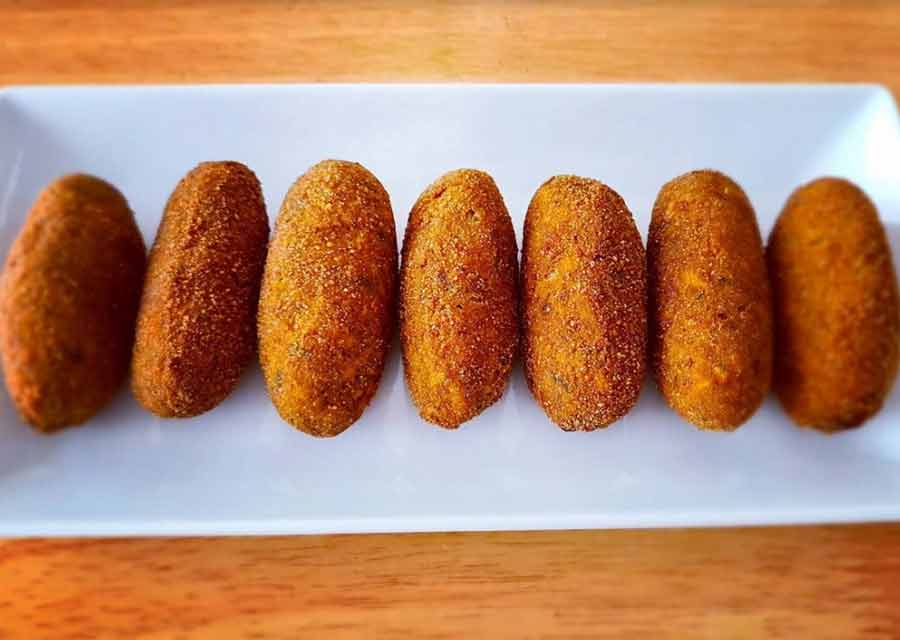 ALOO CHOPS, PANTHERAS AND CROQUETTES: Dinner staples that hero a robust beef mince – Aloo Chops are fists of creamy potato mash which blanket a beef mince filling. Pantheras are elongated sticks of beef mince wrapped in a delicate mix of egg and flour while Croquettes are densely-packed, tear-shaped beef chops.
J&R's Kitchen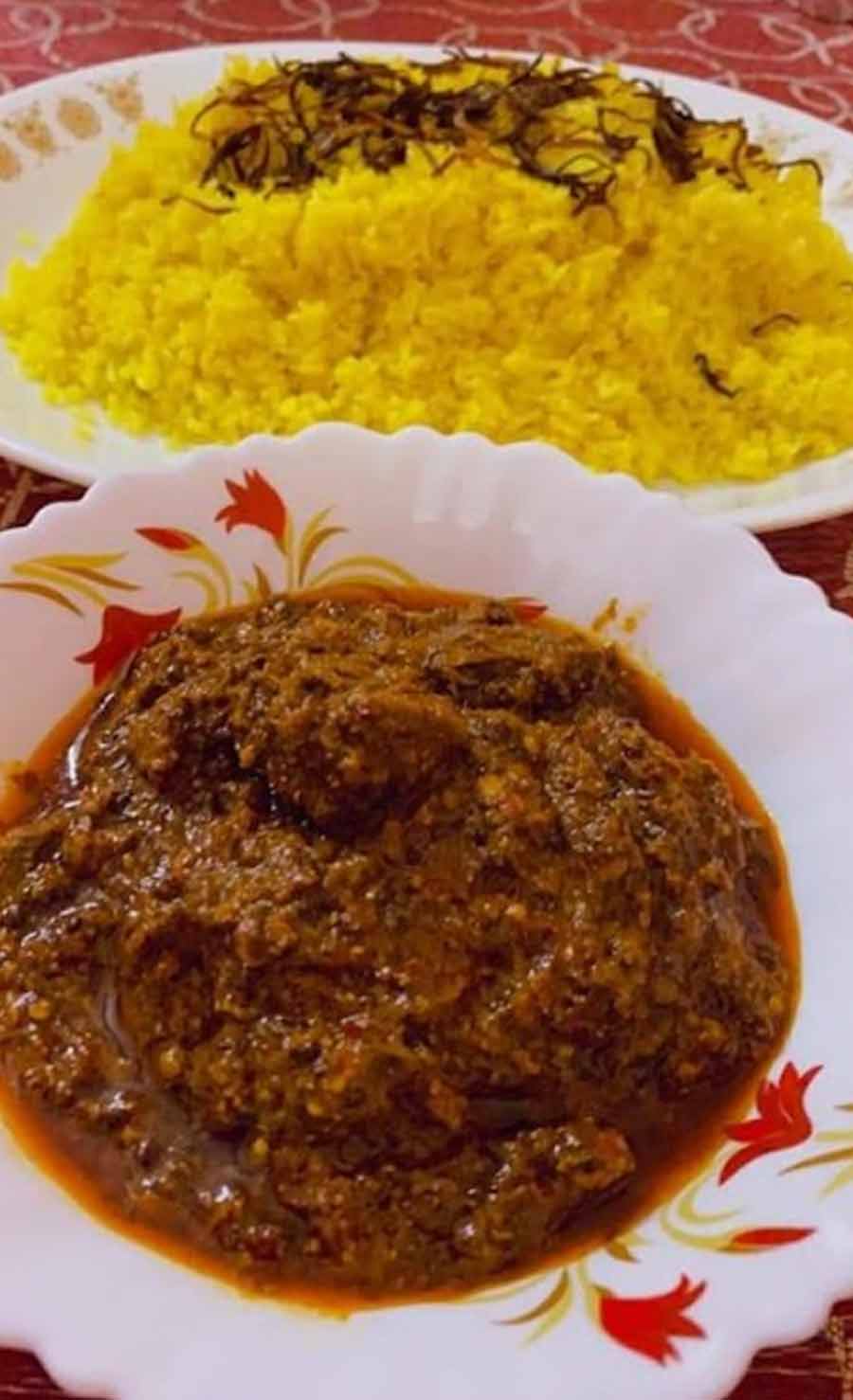 VINDALOO: Go the whole hog with a spicy Vindaloo! A concoction that is big on combining unusual spices, Vindaloo is a dish that will warm the cockles of your heart (and vitalise your taste buds).
Mag's Kitchen/Facebook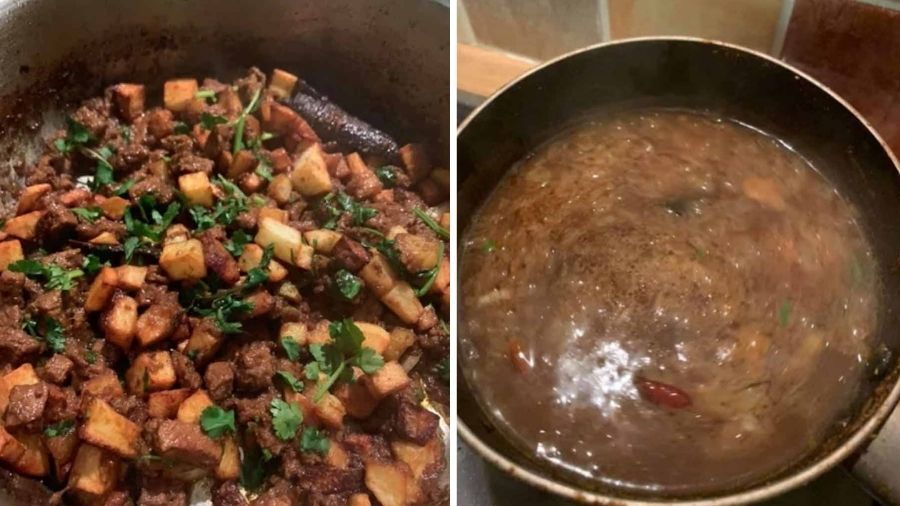 JHALFREZI AND PEPPER WATER: Jhalfrezi and Pepper Water is an age-old combination that serves well as a comfort food. Pepper Water has a zesty, tangy flavour while Jhalfrezi is spicy dry fry of chunky beef pieces, potatoes, caramelised onions and green chillies, garnished with a splash of coriander.
Gerard Hatton/Facebook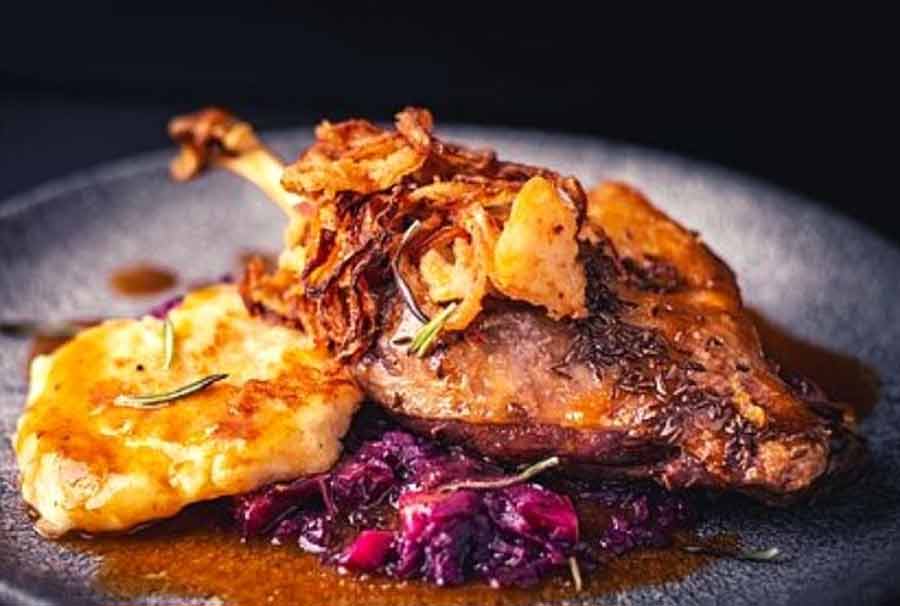 DUCK ROAST: A fan favourite on New Year's Eve, Duck Roast is an exquisite offering usually served along with mashed potatoes, sauteed vegetables and a rich plum sauce.
Pixabay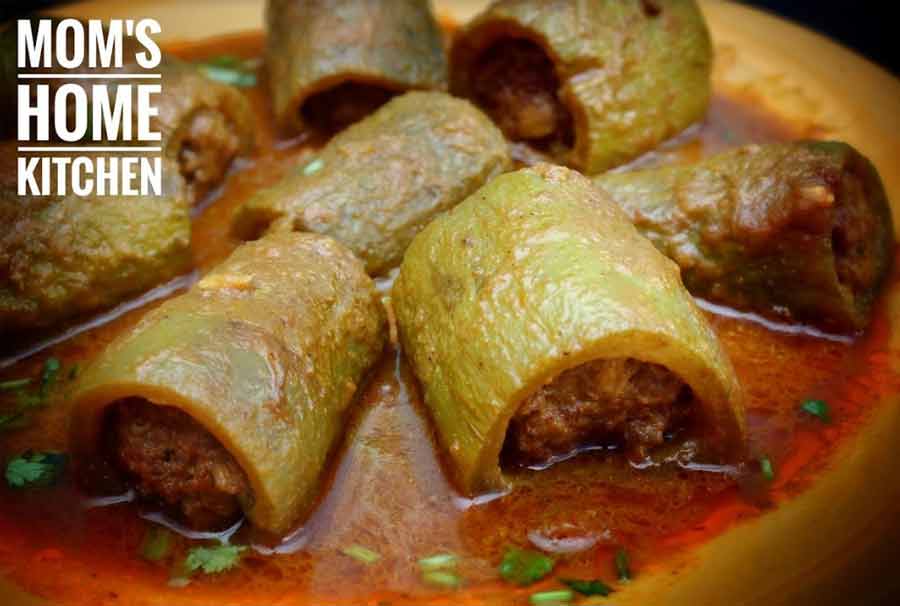 DOLMA: A dish that makes bitter gourd a whole lot more palatable. The gourd is stuffed with a flavour-packed beef mix and then smothered in a velvety coconut gravy. Pair this with a steaming pot of rice for a scrumptious meal.
Mom's Home Kitchen
OXTAIL STEW: This is an ambraosial broth, best served in the nippy winter months. It's packed with a host of vegetables that adds a good bite of crunch to the soup-y delight. Serve this with a good ol' German loaf!
iStock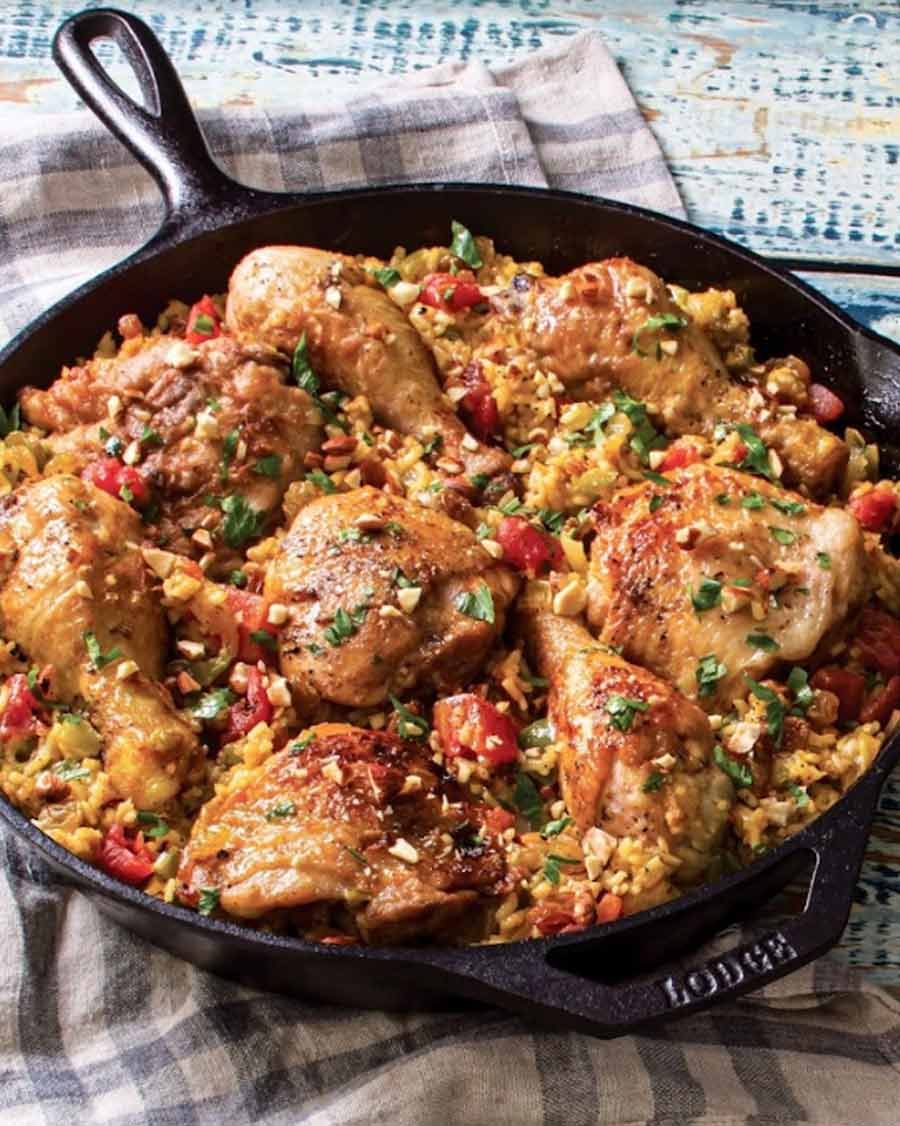 COUNTRY CAPTAIN: An heirloom dish which will elevate any menu! Whipped up using simple ingredients, Country Captain is country chicken usually served with yellow rice.
southerncastiron/Instagram