If there's a steak on the menu, it is usually the cornerstone of the meal. And if you're a die-hard carnivore, there's hardly a dish that can beat the appeal of a well-cooked steak. Dry or sauced, seared or grilled, rare or well-done, rib-eye or pork belly — everyone has specific preferences when it comes to savouring a steak, and Kolkata has a number of eateries that help you accomplish exactly that. My Kolkata gives you the run-down:
NEW KIDS ON THE BLOCK
The Olde House Eatery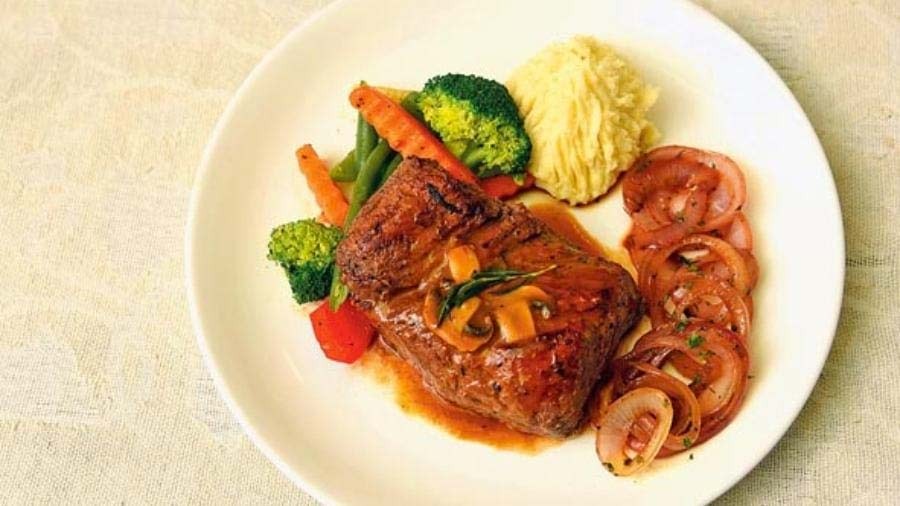 TT archives
The Olde House Eatery, a cafe in Southern Avenue that pays homage to the 'Calcutta' of the '70s and '80s, has a traditional Beef Steak Chateaubriand on offer that lives up to its storied past. It's carefully marinated with wine, Worcestershire sauce and a touch of rum, and then slow-cooked on an open fire — so it's always juicy. A classic Chateaubriand is topped with a brown mushroom sauce, so naturally, owner Manju Datta follows suit. Crunchy grilled veggies and mashed potatoes decorate the side of this beef steak, keeping it traditional to the tee.
The Steak & Grill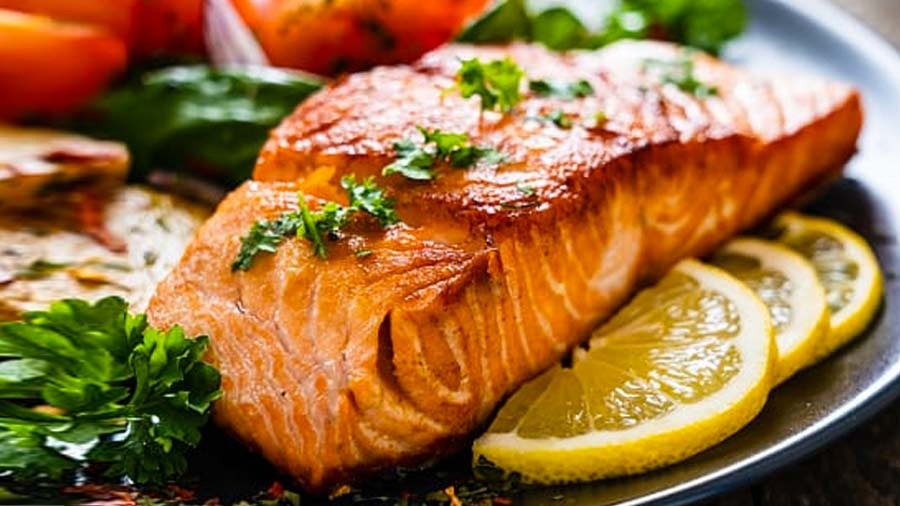 Representative image
Unsplash
A fish steak is no doubt an adventurous pick, and if it's bekti you're biting into, there's very little room for error. But The Steak and Grill in Salt Lake puts together a Grilled Kolkata Bhekti Sizzler that puts all hunger pangs to rest. The sizzler sees three fillets of bekti that melt in your mouth and pairs beautifully with the white sauce it's grilled with. On the side are boiled vegetables, crispy fries and a creamy spinach salad that ties all the flavours together. 
The Cult (by The Bikers Cafe)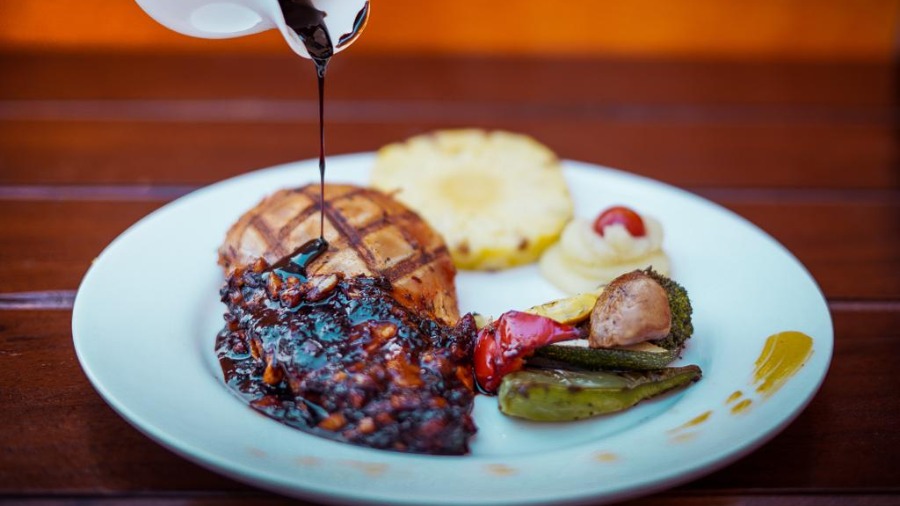 The Bikers Cafe
A good beef steak is almost always marinated with rum and wine, but have you ever had the water of life added in? The Cult (by The Bikers Cafe) in Salt Lake has a Grilled Chicken Steak that's smeared in an in-house special sauce that casts Jack Daniel's as its protagonist. A wicked reduction of fresh pineapple, maple syrup, soya sauce, red wine, and whiskey — the sauce is truly unique. Several spoonfuls of the sauce are added to lightly grilled chicken steaks and served with mashed potatoes (punctuated with burnt garlic) and exotic vegetables.
Chapter 2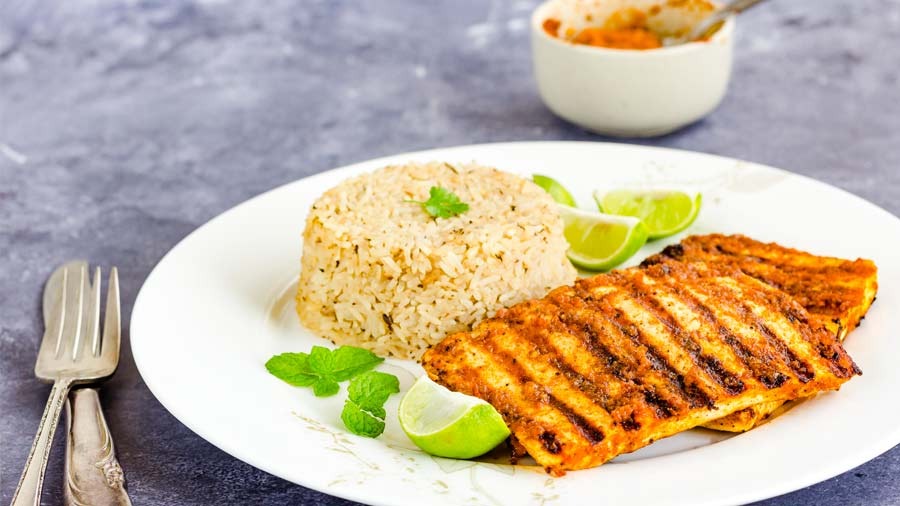 Representative image
Shutterstock
If you're looking for a vegetarian steak, Chapter 2 in Southern Avenue is your best bet. The Cottage Cheese Steak at the eatery famed for its retro dining vibes sees grilled paneer tossed in the choicest of sauces. We'd recommend the barbeque or the peppercorn sauce — the spicy notes tango well with the smoky flavour of the cottage cheese and make for a great plate. It comes with mashed potatoes and sauteed vegetables on the side. Also, check out their breakfast.
The Wise Owl Steakhouse
Southern Avenue's The Wise Owl Steakhouse's Honey Glazed Pork Chop is hard to beat. The chops are drenched in a smoky honey glaze and see a thick slab of fat running alongside, which makes it deviously delicious. The sweet notes of honey are accentuated by a selection of spices, giving the chop a unique flavour. Grilled and served with mashed potatoes (that's laden in honey sauce) and sauteed vegetables, this pork chop is a must-have.
Chili's Grill and Bar
Who doesn't love baby back ribs? And Chili's Grill and Bar offers one of the best in the city. They are imported and are basted with Chilli's in-house special barbeque sauce, so you're in for a real treat. The American casual dining chain makes sure the meat falls right off the bone by using an interesting cooking technique — the meat is first smoked and then cooked slowly at 107 degrees Celcius in a pecan wood oven. Sides are optional, we recommend going true-blue American and ordering corn-on-the-cob (and some craft beer!).
The New LaBong Cafe and Steakhouse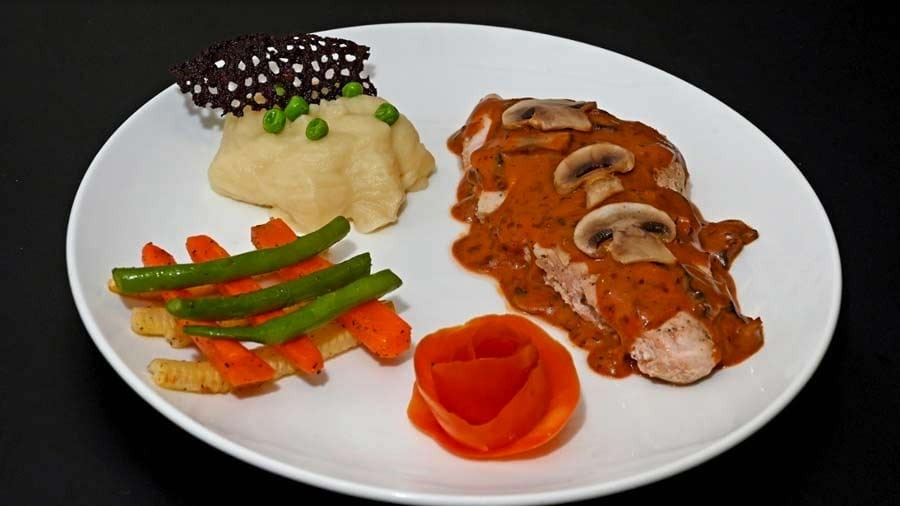 Amit Datta
Kolkata's newest steakhouse, New LaBong Cafe and Steakhouse in Salt Lake, serves pork, chicken and fish steaks in a range of sauces — from peppercorn and mushroom to bechamel and Madagascar. The eatery does a wonderful version of a chicken steak in the most interesting sauce — a classic French soubise with a twist. The LaBong version marries a creamy mushroom sauce with rich bechamel, steering away from the traditional onion-based sauce.
OLD FAVOURITES
Olypub
Known as 'Kolkata's favourite watering hole', Olypub's Chateaubriand Beef Steak is the first thing that crops up in most Kolkatans' minds as soon as someone utters the words 'beef steak'. Well-marinated and seasoned to perfection, the hearty chunk of meat is unmissable when on Park Street. It's seared a beautiful brown, slathered in an umami-packed sauce and served with mashed potato, boiled peas and a sunny-side fry-up.
Mocambo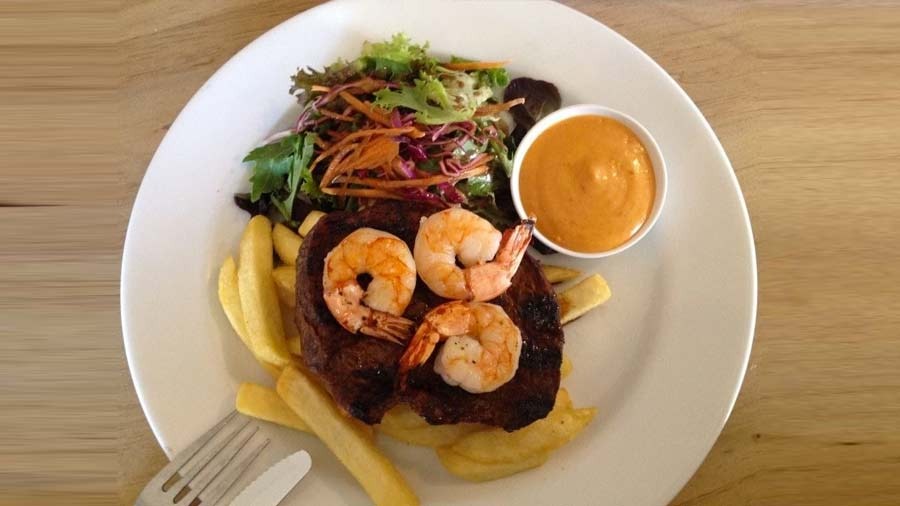 Representative image
Wikimedia Commons
Heritage eatery Mocambo is a trusted source when it comes to steaks. The Park Street restaurant has a Surf and Turf that offers "the works" — it's a combination of fresh prawns and chateaubriand beef steak served with either a fiery pepper sauce or a mellow mushroom one. Mocambo also has a number of other outstanding options to choose from — including the Mixed Grill A La Mocambo and the Ham Steak Singapore.
Trincas
If you're a pork lover, Trincas' Sizzling Pork Chop with Mushroom Peppercorn Sauce will warm the cockles of your heart. Sporting the dynamite duo of mushrooms and peppercorns and slow-cooked to perfection, the chop is best eaten on its own or with a slice of bread. Roasted tomatoes, mashed potatoes and broiled peas accompany the hog at the heritage restaurant on Park Street.