Kolkata might have had a Wellesley Street, but for a city known for its penchant for colonial food, the classic Beef Wellington has always been a rarity.
Enter Prithvish Chakravarti of Calcutta Deli. In 2019, during the last Christmas before the pandemic struck, his sweater sleeves were elongated by two irate women who both wanted the last leg of ham for Christmas. He divided the leg, parcelled it into two packages and bought himself a new sweater. This year, he's a little more prepared for Kolkata's meat-and-cake Christmas hankerings. On the menu this year is that rare Beef Wellington – the chateaubriand coated with duxelles (made with roasted-and-dried mushroom), and encased in puff pastry which is brushed with cream and egg yolk to achieve that golden brown glaze.
The butcher, the baker, the charcuterie-engineer
"I was following MasterChef Australia closely when I saw Gordon Ramsay making the Beef Wellington and I decided then that I would make it myself someday," said Prithvish. It took him 15-20 trials before he was sure he could repeat the recipe. "The Wellington is a fine balance between art and science. I have a background in engineering, so I plug the thermometer into the core to keep checking the temperature graph. You see, it keeps cooking even after it's emerged from the oven, so I have to remove it at a very specific point," explained the foodpreneur. 
This is not the first time his engineering knowledge has come to his rescue in the culinary world. Crushed that the iconic Kalman's Cold Storage shut shop in 2019, Prithvish opened Calcutta Deli without really knowing how to make ham or salami or pastrami. "But I designed and built everything from the mincer to the smoker at my factory," he said. It was the charcuterie that he perfected first. "I wanted to modernise the thing. The engineer in me likes things to be done systematically. I wanted the meat to taste the same every single time. It had to be smoked to a particular time, boiled to a particular temperature, etc."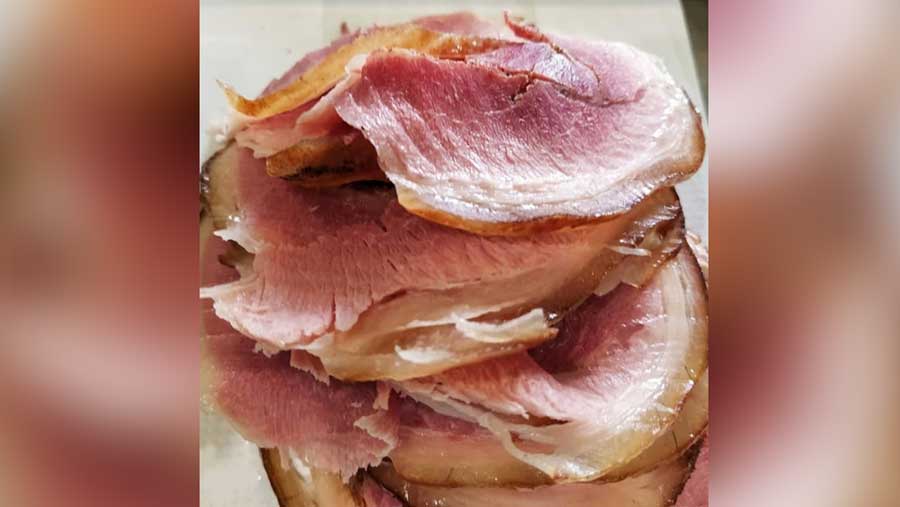 Slices of smoked leg of ham
But this year he isn't expecting a tug-o-war over his Christmas meat. For one, he's been stocking up. Secondly, the numbers of orders have decreased since the advent of Covid-19. There was a moment during the second wave where he thought he might have to fold all operations. "This year, people have been more scared than they were before and are far more circumspect about ordering in food," he observed.
The spirit of Christmas transcends Christmas
Prithvish happened to really discover Christmas only when he moved to Kolkata in his early teens. Suddenly he found everyone was talking about 'Boro Din', which he realised had much to do with cakes and a lot to do with the spirit of Christmas which went far beyond the exchange of sweetmeats. For Prithvish himself, it is a spirit that transcends the baking of Wellingtons or the glazing of ham. In March 2020, he noted that the first lockdown was hard on the elderly who found themselves cut off from the world without the wherewithal to procure for themselves bare necessities, including food. His own factory for automotive and aerospace machinery shut operations and he was given a truck for the Haringhata franchisee he already had.
"From the day I got the truck, I was driving, cooking, and delivering all throughout the day. I tried serving everybody who called me, including Swasthya Bhawan in Sector V where the health workers needed access to food. But I met a lot of elderly people in deep distress. This was at a time when even people in apartments didn't want to meet each other." Prithvish recalls a particular distress call at night from an old lady in a bungalow who had eaten nothing all day. She asked him for some chicken so she could make herself a meal. He complied, and months later realised he'd made a customer for life.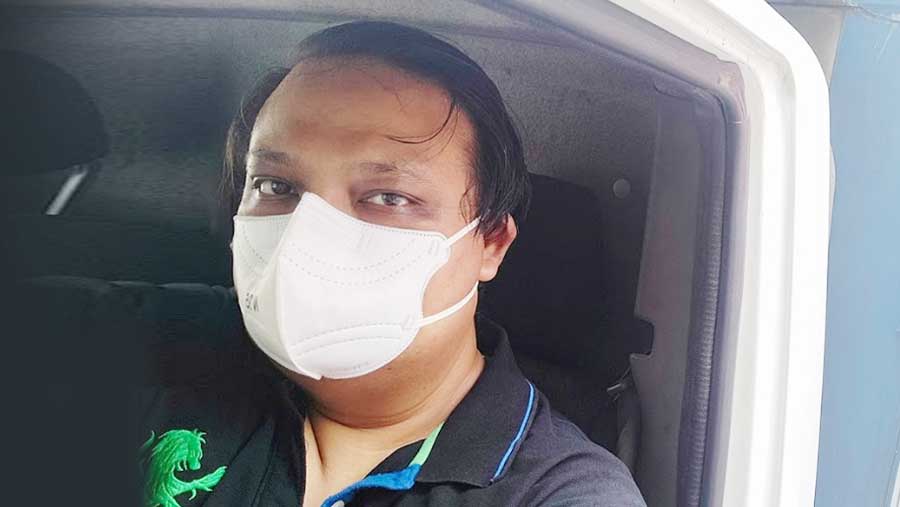 Prithvish Chakravarti in his food-delivery van last year.
Covid and the culinary game
Before the pandemic, Prithvish was dishing up nostalgic 'Calcutta Chinese' grub at Tak Heng, offering Anglo-Indian fare for takeaway from Calcutta Stories, as well as running a charcuterie menu from Calcutta Deli. But soon after his factory closed, the chef passed away. Prithvish moved into P-452B, Keyatala Road, the address from which he operates his brands, and turned the whole building into a giant kitchen. It is here that he lived with most of his staff who had chosen not to return home before the first lockdown in 2020.
"That's when I started cooking. I'm not a trained chef, I'm just a home cook. Yes, I was also one of the guys who really learnt how to cook during the pandemic. When I started dabbling in food, I discovered what the Anglo-Indian community did for Christmas. For the longest time, cakes meant Nahoum's or Saldanha or plum cake from Monginis. But there's been a marked change towards people's taste in cakes… they don't want very sweet cakes anymore," said Prithvish.
O come all ye faithful
The Calcutta Deli Christmas menu boasts both a dry fruit cake which goes well with generous helpings of their brandy butter sauce. Of course, there's a rich fruit cake if you prefer the traditional rum-soaked fruit. Clotted cream rolls and Coffee Kahlua cake (where the flavour of coffee liqueur is unmistakable) are for the folk who don't really enjoy fruit cake. Apart from the Beef Wellington, the festive menu also boasts, amongst others, honey-glazed ham carved off the bone and roast duck with apple and cranberry sauce.
The latest addition to the team is Pepperoni, a rescued beagle you might find romping in the corridor when you drop in to stock up for Christmas week.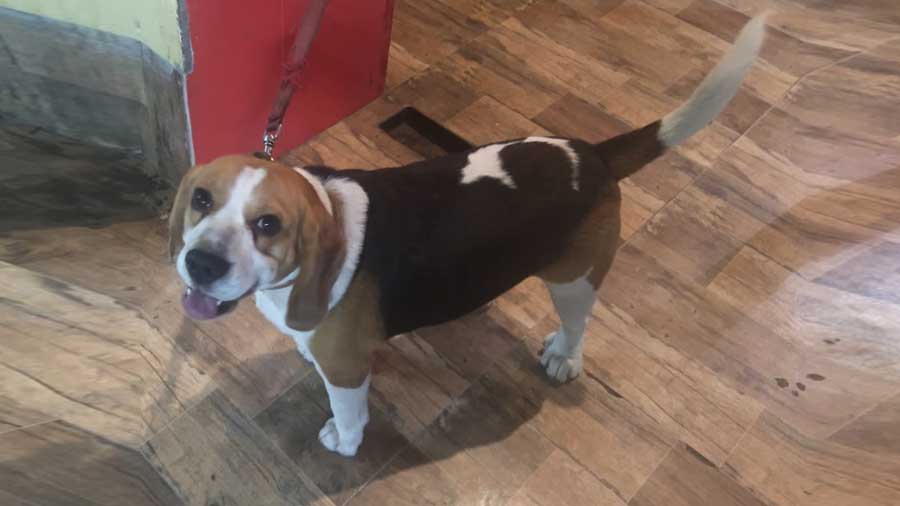 Pepperoni the beagle