Ex-bureaucrats, diplomats write open letter
Ex-bureaucrats and diplomats urge to protect statute rights
The open letter cites several global rankings, including some key reports that talk about democracy and the freedom of religion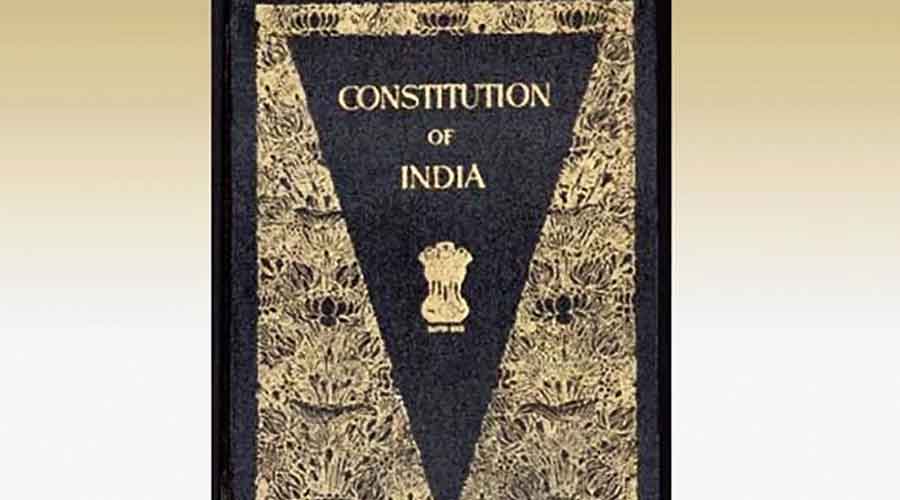 ---
New Delhi
|
Published 16.11.21, 02:07 AM
|
---
A group of retired bureaucrats and diplomats on Monday cited India's backslide on yardsticks of human development and democracy and urged a "vigorous pushback" to help reclaim the "life and liberty of the poor and disadvantaged" and the hard-won constitutional rights.
"India has not done well with respect to levels of education, life expectancy, the status of girls/ women and per capita income," says an open letter from the retired bureaucrats and diplomats who formed the collective Constitutional Conduct a few years ago.
"Hunger and malnutrition stalk the land. Moreover, democracy, freedom of speech, the right to protest and secularism, all basic features of the Indian Constitution, are in grave danger.
"There has to be a vigorous pushback. These challenges have to be met head on by a vigilant civil society, the media, political opposition, people's movements and revitalised constitutional institutions like the Election Commission and the judiciary. What is at stake is no less than the life and liberty of the poor and the disadvantaged and the hard-won rights of the people of India under the Constitution."
The letter says the fall in India's ranking on various indices is a worry not just because it reflects a worsening of the socio-economic situation but also because it marks a slow extinguishing of the things that make India an important democracy.
"Sadly, the Government of India (GoI), instead of expressing concern at such a decline and attempting to stop the deterioration, has been more concerned with attacking the reports and surveys and stating that they are wrong or deliberately misleading," it adds.
The open letter cites several global rankings, including some key reports that talk about democracy and the freedom of religion: the Democracy Report of the Swedish V-Dem Institute, the Democracy Index of the Economist Intelligence Unit and the United States Commission for International Religious Freedom.
"India has become known internationally for criminalising dissent and using laws relating to sedition and terrorism against those activists, media persons and Opposition politicians who stand up against the ruling dispensation," the letter says.
"Human rights violations continue apace and constitutional institutions like the Election Commission and the judiciary are undermined and eviscerated by all manner of means including the lure of post-retirement sinecures, intimidation and threats."
The letter refers to how the Narendra Modi government challenged the Global Hunger Index after it ranked India below countries such as Pakistan, Bangladesh and Nepal.
It underlines that the government's own data from the National Family Health Survey as well as the findings of the Centre for Monitoring Indian Economy, a private research group, and academic studies broadly confirm the GHI's statistics.
The signatories to the letter include former national security adviser Shiv Shankar Menon, former home secretary G.K. Pillai, former health secretary K. Sujatha Rao, former high commissioner to Bangladesh Dev Mukharji, and the former special secretary in the cabinet secretariat, Anand Arni.