Govt note of caution on plasma therapy as possible cure
No new Covid-19 cases in 17 districts in 28 days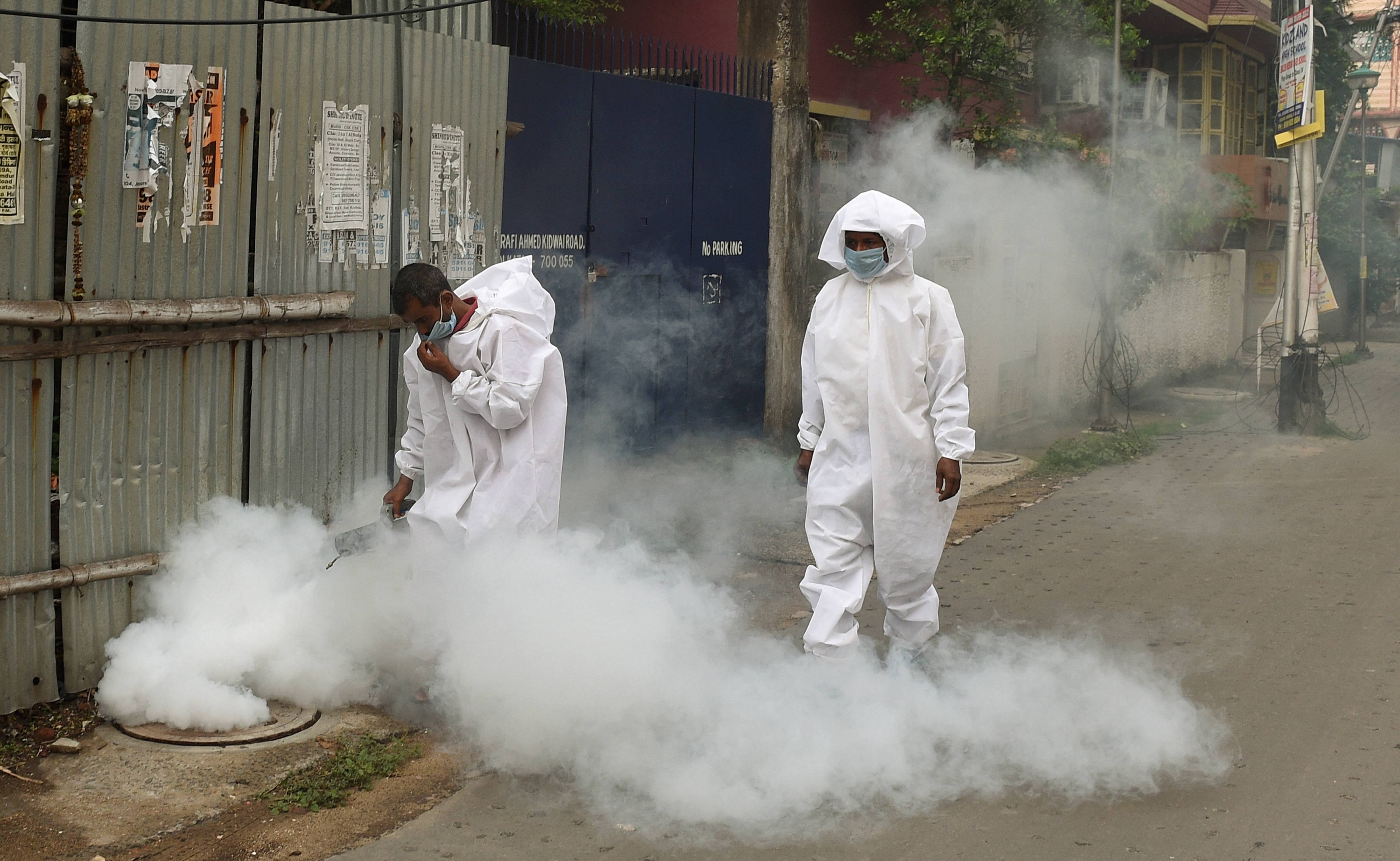 ---
---
The Union health ministry said that plasma therapy was at an experimental stage and there is no evidence yet to support claims that it can be used as treatment for Covid-19, Tuesday's clarification coming at time when the procedure has been gaining traction as a possible cure for ailments due to the novel coronavirus.
"Till the effectiveness of the mode of treatment is scientifically proven, its application, except for research and clinical trial, is illegal," said joint secretary in the ministry of health Lav Agarwal said on the day the nationwide tally of confirmed coronavirus infections crossed 30,000 and the death toll inched towards 1,000 with Maharahstra and Gujarat reporting more fatalities.
Addressing the media, Agarwal said currently there were no approved therapies for coronavirus.
As for plasma therapy, which works on the principle that immunity can be transferred from a healthy person to a sick patient using antibodies in convalescent plasma, he said, there wasn't enough evidence to claim that plasma therapy can be used for treatment of the deadly disease.
The official also said that 17 districts that had cases earlier, have not reported any fresh case of Covid-19 in the last 28 days.
As per the latest figures announced by various states and Union territories, more than 30,200 people have tested positive for coronavirus across the country. At least 947 have died, but more than 7,000 have recovered.
The figures suggest that an average of about one in 25 has tested positive so far. Among those having tested positive, one in 30 has died on an average, while the ratio of those having recovered is approximately one in four
Agarwal said, "ICMR has launched a national-level study to find out the efficacy of plasma therapy in the treatment of Covid-19.' he said.
'Till ICMR concludes its study and a robust scientific proof is available, plasma therapy should be used only for research or trial purpose. If plasma therapy is not used in a proper manner under the proper guidelines, then it can also cause life threatening complications,' he said.
Recovery rate 23.44 per cent
The death toll due to Covid-19 rose to 947 and the number of cases climbed to 30,200 in the country on Tuesday, according to the Union health ministry.
The number of active Covid-19 cases stood at more than 22,000, while 7,026 people have recovered, and one patient has migrated, the ministry said.
Thus, 23.44 per cent people have recovered so far, a senior health ministry official said.
Maharashtra has reported the maximum cases at over 8,500 and at least 369 deaths. Gujarat has over 3,700 cases, while Delhi also has more than 3,100 confirmed cases. Rajasthan, Madhya Pradesh, Tamil Nadu and Uttar Pradesh have each reported more than 2,000 cases.
A 55-year-old Central Reserve Police Force (CRPF) personnel also died on Tuesday due to coronavirus infection. This is the first Covid-19 death reported in paramilitary forces that function under the Union home ministry for upkeep of internal security and border guarding.
Micro-containment zones
In Delhi, Lt Governor (LG) Anil Baijal directed all district magistrates to implement a 'micro-containment zone strategy' in their respective areas to arrest the spread of COVID-19, an official said. Under this plan, small clusters reporting cases of the dreaded virus will be identified and declared containment zones instead of big ones.
At present, the authorities block the entry and exit points of an area where COVID-19 cases emerge and people are not allowed to step out of their houses. Essential items are delivered at the doorstep.
The national capital also saw the NITI Aayog building getting sealed for 48 hours, after a director-level officer tested positive.
In Tamil Nadu, Chief Minister K Palaniswami said COVID-19 cases are on the rise in the state as people have a casual attitude to norms like social distancing and do not understand the gravity of the contagion.
In Surat, Gujarat, hundreds of migrant workers came out on roads and vandalised the office of an under-construction building and some vehicles while demanding that they be sent back to their native places.
West Bengal saw attacks on some policemen trying to enforce lockdown in "red zone" Howrah district. The state reported 28 new cases, taking its total to 663, while the number of fatalities rose to 22 with two new deaths.
Doubling time reduced
Agarwal further said that the doubling time of coronavirus cases in India was 3 to 3.25 days before the lockdown was imposed and now it is around 10.2 days. 'This is mainly because of our focus on containment, physical distancing and lockdown measures,' he highlighted.
Talking about medical professionals getting infected across the country, Agarwal said that if a healthcare professional does not take precautions and follows laid down guidelines then he can contract the disease. This, he said, has been an issue of concern.
'We have been conducting training in this regard. If required guidelines are not followed then there is a risk of contracting the disease. Even, in the case of other diseases health professionals have to take due precautions,' he said.
Re-infection numbers very low
Reacting to reports about cases of re-infection in patients after they have recovered, Agarwal said that globally, the percentage of coronavirus re-infection is minuscule.
'Miniscule percentage of recovered patients were again found to be infected by the disease. As the number is so small, it is not enough to have conclusive evidence over it.
'In the absence of conclusive evidence, we have to surely consider that those patients who have been certified as cured as per the RT-PCR, the gold standard test for coronavirus, are perfectly alright,' he said.
Also, he said that if a Covid-19 patient is found in a non-Covid hospital, the facility can be reused after proper disinfection procedures have been undertaken.
Similarly, workplaces where positive patients have been found can be used after proper disinfection is done, he stressed.