Kapil Sharma stands up for his guest Sidhu-- and is trolled
Sidhu had said after the Pulwama attack that "nations cannot be held responsible for the dastardly acts of terrorists"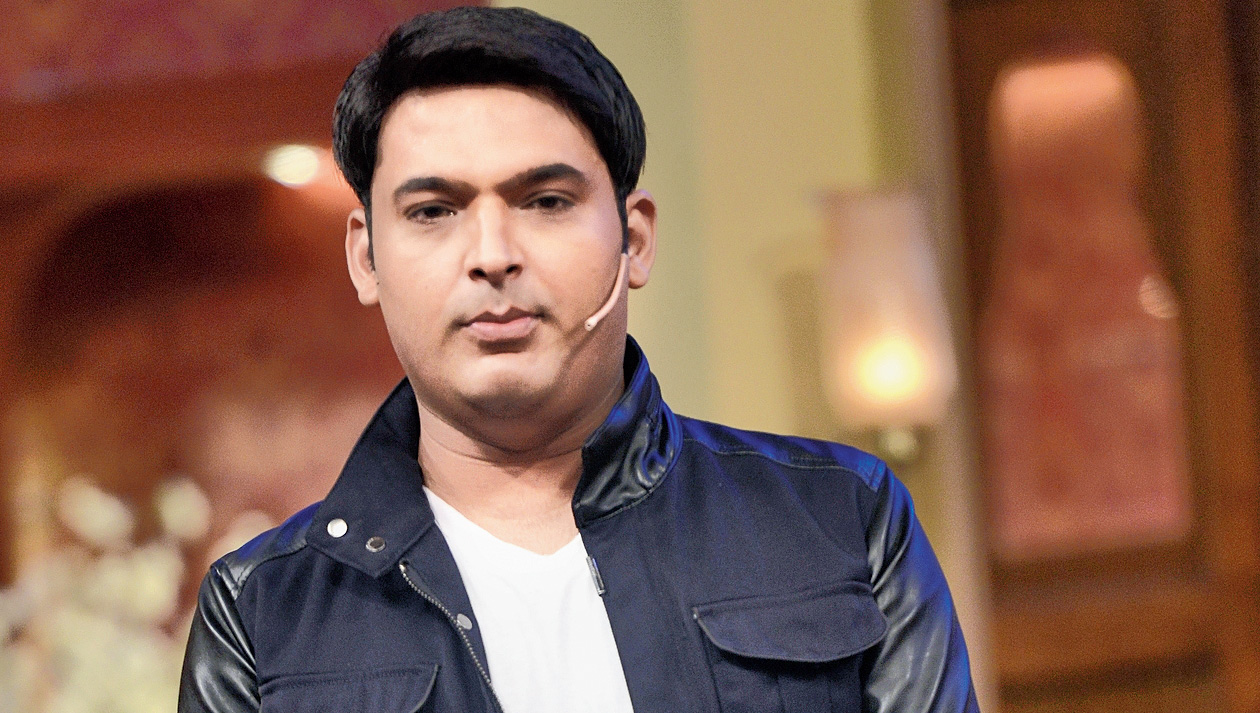 Kapil Sharma said throwing Sindhu out of the show and banning him are petty issues.
A still from The Kapil Sharma Show.
---
Mumbai
|
Published 19.02.19, 10:04 PM
|
---
Comedian Kapil Sharma has termed the backlash over Navjot Singh Sidhu's comments on the Pulwama attack "divisionary" and "misleading" and a ploy to "divert the attention" of the youth, himself immediately becoming the target of trolls.
Addressing the media at Chandigarh University on Monday, Sharma said, referring to reports that Punjab minister and former cricketer Sidhu had been dropped from The Kapil Sharma Show: "There should be a concrete solution. These are petty issues: throw Sidhu out of the show, ban him. You tell me, if Sidhuji's leaving the show would have solved the issue, he is intelligent enough to have walked out himself.
"People are being mislead. They run hashtags 'boycott Sidhu', 'boycott Kapil Sharma Show'. If there is a genuine problem, focus on that instead of trying to divert attention and distract the youth."
Sidhu, who had been a "permanent guest" on The Kapil Sharma Show aired on Sony Entertainment Television, tweeted a video of Kapil's media conference and wrote on Tuesday: "Will this make an impact?"
Twitter trolls launched an attack on Sharma on Tuesday. Hashtags like "boycott Kapil Sharma" and "boycott Sony Entertainment" trended at the top spot for much of the day. "Stop this show all together and remove this Kapil Sharma from India and send him to Imran (Khan, the Pakistan Prime Minister) with Sidhu," wrote a tweeter.
Many tweeted that they would stop watching The Kapil Sharma Show.
Sidhu had said last week that "nations cannot be held responsible for the dastardly acts of terrorists" and that "wherever wars are fought and such things (terrorist attacks) happen, dialogue also continues simultaneously".
On Monday, Sidhu denied that he had been dropped from the comedy show and said he had taken a break owing to Assembly work back in Punjab.
In 2016, Kapil had tagged Prime Minister Narendra Modi in an angry tweet asking about "achchhe din" after some Brihanmumbai Municipal Corporation officials allegedly demanded a bribe of Rs 5 lakh from him for a construction at his property in Andheri.