'Vaastav': Sanju's searing reality
The movie struck gold for Sanju Baba at the box office and earned him a slew of awards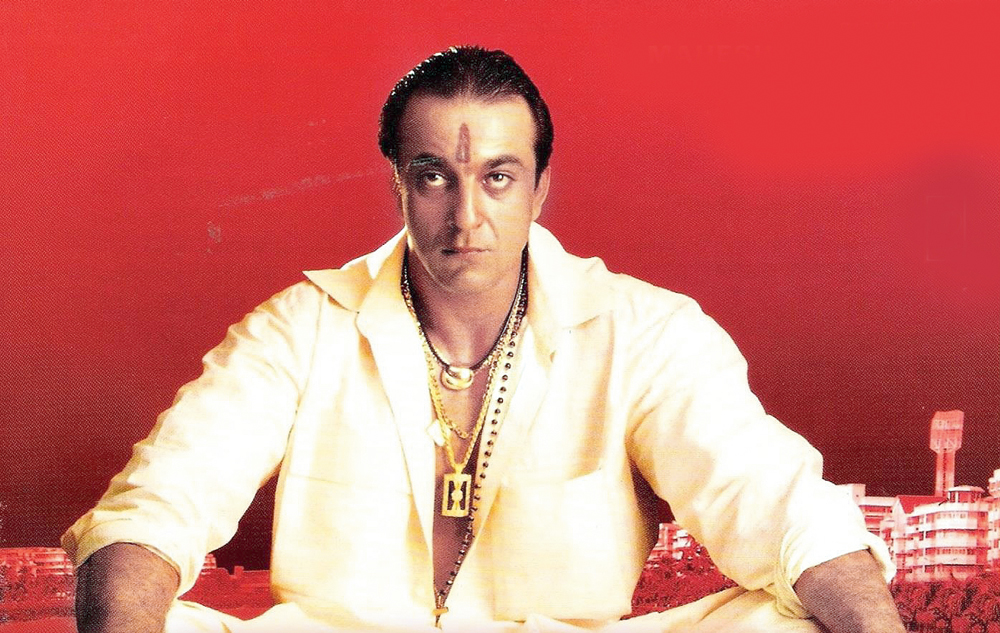 ---
Published 11.10.19, 12:09 PM
|
---
Trigger dabaya, aur khel khallas!
In last year's Sanju, the soft-focus biopic on Sanjay Dutt by Rajkumar Hirani that went on to become a monster hit, there's no mention of director Mahesh Manjrekar's Vaastav: The Reality.
But the film, which completes 20 years this October, is not only one of the cult gangsta films to have come out of Bollywood after the standout Satya, it also struck gold for Sanju Baba at the box office and earned him a slew of awards for his searing portrayal of Raghu, a simpleton from a Mumbai chawl accidentally dragged into the underworld.
By then, Dutt was fighting to emerge from the looming shadow of his 1993 arrest. Luckily, 1999 was a great year for him professionally with five of his films doing well. Of them, Vaastav was the best. Today, not too many remember that it was Deepak Nikalje, the brother of underworld don Chhota Rajan, who produced the dark film with a climax that still sears.
The story starts out simply enough, Raghu (Dutt proves that he has inherited his parents' acting genes) is one of Mumbai's countless jobless youths with poor but principled parents (a superlative Shivaji Satam and Reema Lagoo), an educated brother (a quiet Mohnish Behl) and a friend Dedh Footiya who means the world to him (an earnest Sanjay Narvekar). Opening a street food stall, one day Raghu accidentally kills a bully who happens to be an underworld gang leader's brother. A rival gang recruits him as a hitman. For a brief, triumphant moment, it's Raghu raj in Mumbai, he even finds love in a brothel (underrated Namrata Shirodkar plays Sonu with dignity). But one mistake, and everyone is after him — gangsters, politicians, police. It's Bollywood, so the hero's mother holds the moral compass in her hand. But, in a moment that elevates the film from a Nirupa Roy tearjerker to goose-bumpy noir, the mother uses a gun.
Vaastav is no Satya or Company. The tropes of a Bollywood gangster film, including gang wars, politician-underworld-cop nexus, and staged encounters, are overused. It even has a Jatin-Lalit chartbuster in Meri Duniya Hai (Sonu Nigam, Kavita Krishnamurthy). But what stays with the film is Raghu's arc. From a wise-cracking, good-natured, bumbling soul, to a hunter, to the hunted, Raghu goes through a lot. And in every phase, Dutt's eyes change. Finally, he's just a broken man in a cage that his mother must release.