The curious life of an unauthorised Bollywood biographer
While researching Rajesh Khanna, Rekha and Sanjay Dutt, Yasser Usman's experiences turned out to be stories in themselves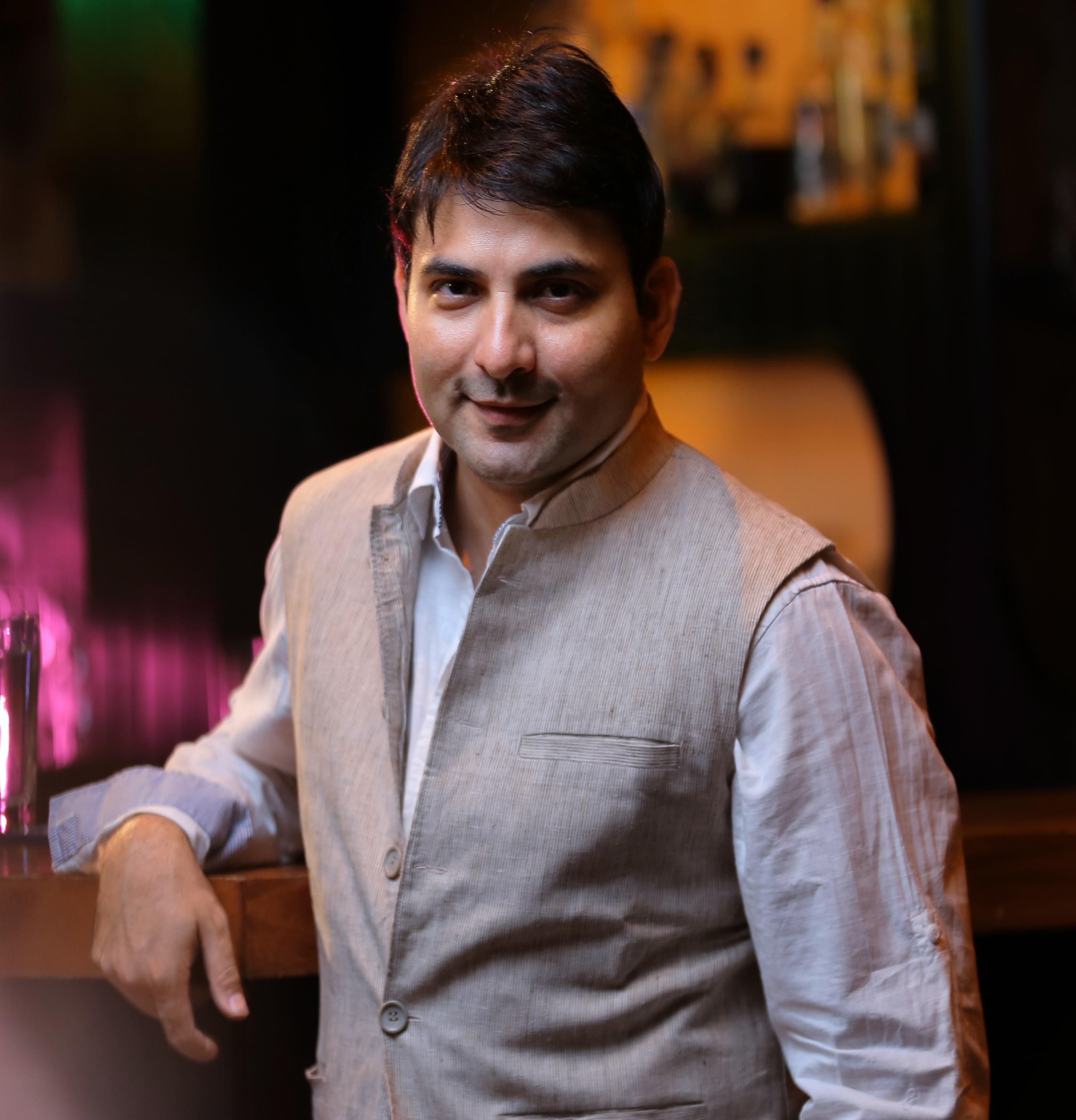 ---
Published 11.10.18, 05:16 AM
|
---
Years ago, as a Bollywood-obsessed teenager, I realised books on popular Hindi film actors offered only sanitised versions of their widely reported lives. When I set out to write about stars, I wanted the freedom to explore uncomfortable spaces. I wanted to delve not only into their stardom but also their turbulent personal lives and tragic downfalls. I could have captured the stars in all their three dimensional glory only with 'unauthorised' accounts.
However, 'unauthorised' doesn't mean 'irresponsible'. It only means I was going to have a harder time piecing together the narrative. There could be no first-hand information or one-point reference. I had to collect archival material and also conduct hundreds of new interviews.
I spent a lot of time calling and emailing filmmakers and actors, requesting public relations personnel for appointments and, then, waiting endlessly, and often in vain, for replies. Members of the film industry hang up on you and refuse to give you appointments. Even when I finally did get a chance to meet them, I was subjected to their suspicion and starry edges.
Casting Ouch
I have the most amusing memory of a veteran filmmaker, who directed actor Rekha in four films. I was in Mumbai for my research. Only a few filmmakers and actors had agreed to talk about my subject. When I called this particular one for an appointment, his first response was, "Really? What's there to write about Rekha?" I assured him we would talk only about films and his professional interaction with her. He invited me to his office.
I had no clue what was actually in store for me.
When I reached his office that evening, he gave me a glance-over and said, "Aap toh badey young hain (You are quite young)?" I ignored this strange comment and sought his permission to record the interview. He stared at me for a long time and suddenly announced, rather dramatically, "I have a severe headache. Can we do this tomorrow?" Taken aback, I said I could wait until he felt better. But he refused to continue at the same venue. "Come to my house tomorrow morning, a bit early, 8.30 am," he said.
I was already used to persevering and rang his doorbell the next morning. He opened the door in a brown silk lungi and nothing else. There was no one else in the house. Seated in his spacious living room, I took out my recorder and fired my first question.
Me: You've made so many films with Rekha ji. What is the most remarkable aspect of her personality?
Him: Bahut saal ho gaye, kuch yaad nahi (It's been too many years, I don't remember anything). What's there to talk anyway?
Me: But why have you called me here if you don't want to talk?
Him: (Breaks into a song from one of Rekha's films, tapping his fingernails on the glass table between us.) I gave Rekha this song. Remember how glamorous she looked? Rekha behad khoobsurat hai, aap ki tarah (Rekha was very beautiful, like you).
I was offended and upset with him for being sleazy, stupid, and wasting my time twice in two days. But the situation was also hilarious and I had a hard time keeping a straight face.
Me: (Sternly, this time) Are you interested in talking to me about Rekha or not?
Him: (Smiling) I'm very interested. What do you do in Delhi?
Me: I work for a news channel and make a daily crime show. Would you like to feature in it?
This last bit seemed to work. He finally started answering my questions. But his answers were utterly unhelpful. I ended up not using anything he said for the biography.
Yeh hai Bombay, meri jaan
This is not to say I always had nothing to write home about. For the same Rekha biography, I wanted to research a crucial film of her career - Silsila. I got the contact details of the film's writer Sagar Sarhadi. Sarhadi had worked with Yash Chopra on blockbusters such as Kabhi Kabhie and Chandni. He even directed a critically acclaimed film Bazaar. When I called the 82-year-old screenwriter, I could hear a lot of background noise. He was at a bus stop and had been waiting for the bus for 20 minutes. I am all for public transport but the idea of a senior screenwriter-filmmaker at a suburban bus stop took me by surprise.
The writer's office was a story in itself. It was a modest room with a few chairs, posters of Bazaar and Kabhi Kabhie, a pile of Hindi and Urdu books, old publicity material and magazines. Within seconds of welcoming me, the veteran let loose a barrage of invectives for Mumbai's heartlessness. Then he started laughing loudly.
I asked him why, despite his long innings in the industry, he still travelled in a bus. He narrated the story about how he lost his house and car to a financer. He also told me about a film he made in 2004, titled Chauser. The hero of the film was a certain Nawazuddin Siddiqui, he said. But the film was never released.
Sarhadi wasn't bitter about these experiences. He talked about the paradox of the city of dreams being responsible for shattering dreams. "Nobody understands we cannot survive here if we lack compassion…mohabbat," he said.
In two hours, he opened the door into a different era of Bollywood for me. But more than the stories he gave me for my book it was our conversation about life that enriched me.
Rekha-Amitabh
You think you are after a story but my experience proves that, in truth, the story finds you. Luck plays a very important part in this process.
When I was researching Rekha's life, most of her peers were cagey about the alleged and legendary relationship between Amitabh Bachchan and her. A supporting actor told me demeaning stories about her but only 'off the record' because Rekha was her 'close friend and soulmate'. I didn't publish these stories.
I expected filmmaker Muzaffar Ali, maker of the iconic Umrao Jaan, to ignore this aspect of Rekha's life when talking to me. He met me at an upscale mall in South Delhi. Sitting in the crowded food court, Ali told me about the making of Umrao Jaan and the transformation of 'South Indian' Rekha to an Urdu-speaking courtesan. As a parting shot, I took a chance and asked him about Rekha and Amitabh.
"Yes, she was, and is, in love with him." I was taken aback when he answered directly and unequivocally. "She was wronged. Amitabh should have married Rekha. He should have definitely given her an identity."
I had another serendipitous triumph when I was interviewing veteran writer Salim Khan, of Salim-Javed fame, for Rajesh Khanna's biography. I expressed my scepticism about Khanna getting fan letters written in blood. Salim Khan said, "Why don't you ask Prashant. He was hired by Khanna to read his fan-mail". Prashant was Khanna's Man Friday for the longest time. But where could I possibly find him after all these years? "He works in my office now," Salim Khan said casually.
If it weren't for open, articulate people such as Salim Khan, Gulzar, Mahesh Bhatt, Shyam Benegal and Muzaffar Ali, it would have been hard for me to live Bollywood of the '70s and '80s. The picture, that emerged, was bigger than that any biographer would set off to unearth.
Author of Rajesh Khanna: The Untold Story of India's First Superstar, Rekha: The Untold Story and Sanjay Dutt: The Crazy Untold Story of Bollywood's Bad Boy.