Sylvester Stallone slams Rocky producer Irwin Winkler over Drago spin-off
The Rocky star has accused Winkler and his children of stealing his work and making a Rocky spin-off on Ivan Drago, a character he created for Rocky IV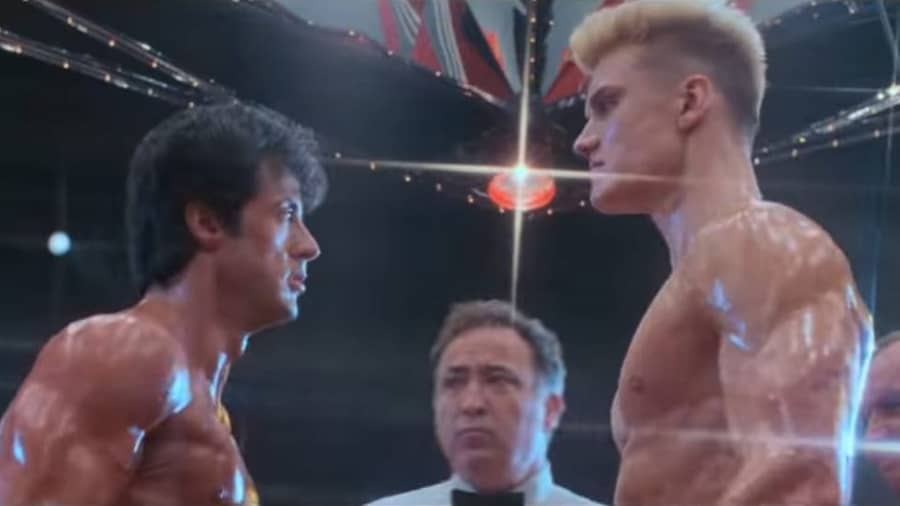 Sylvester Stallone and Dolph Lundgren (Ivan Drago) in 'Rocky IV'.
YouTube MGM
---
Calcutta
|
Published 01.08.22, 04:00 PM
|
---
Hollywood star Sylvestor Stallone has lashed out at Rocky producer Irwin Winkler and his children for creating a spin-off based on Rocky IV antagonist Ivan Drago without his consent. 
The Rocky star, who was nominated for the Best Actor for his performance in the 1977 Academy Award-winning film, also wrote the film. 
"After Irwin Winkler and family suck Rocky dry! Presumed to be the most hated, untalented, decrepit producer in Hollywood and his cowardly children have found their next meal… Drago? Throughout history so many artists in every industry, recording, painting, writing, you name it… have been destroyed by… ," Stallone wrote in an Instagram post on Sunday. 
Stallone, who has become synonymous with the Rocky franchise over the past several decades, has been aggressively criticising Winkler for allegedly stealing his work. So far, Stallone has portrayed the role of Italian Stallion Rocky Balboa in six Rocky films and two Creed movies.
"Another Heartbreaker… Just found this out… once again, Irwin Winkler and his children, Charles And David, are picking clean the bones of another wonderful character I created without even telling me … I apologise to the fans, I never wanted Rocky characters to be exploited by these parasites… ," he wrote in an Instagram post on Saturday.
Earlier this week, MGM announced that it was working on Drago, a spin-off to boxing drama movie Creed, which starred Michael B. Jordan as the titular boxer and Sylvester Stallone as his coach and veteran boxer Rocky Balboa.