Siddhanth Kapoor's choice
Love stories have been in Bollywood since Day 1, it is going to stay, he says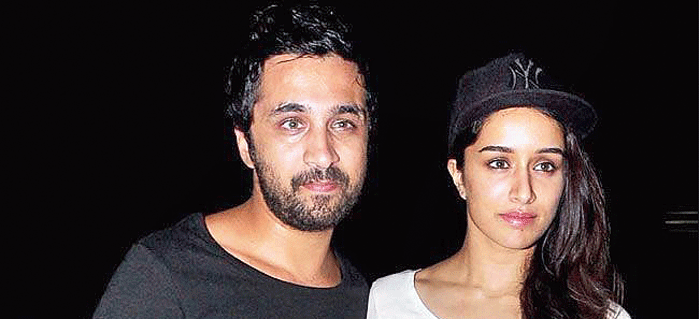 ---
---
Actor Siddhanth Kapoor, whose next film Yaaram releases on October 18, is euphoric as he believes he is getting the kind of films he always wanted to do.
Known in the circles as Shraddha Kapoor's brother, this 35-year-old assistant director-turned-actor has been signed for Chehre, which also stars Amitabh Bachchan and Emraan Hashmi.
Siddhanth, who has assisted in Chup Chup Ke, Bhagam Bhag and Bhool Bhulaiyaa and has acted in Salman Khan's Judwaa, Shootout at Wadala, Ugly, Haseena Parkar, Bombairiya, will now be seen in Ovais Khan's Yaaram, which has been shot entirely in Mauritius. The film also features Prateik Babbar, Ishita Raj Sharma, Anita Raj, Subha Rajput and Dalip Tahil.
Here's a conversation The Telegraph had with Siddhanth...
Yaaram's trailer looks like a love triangle in the making. Is it so?
Yaaram is not a love-triangle. It is more like a love square. It's quite a funny story.
Why a love story when everybody is hooked to biopics these days?
It's a love story but it also shows the age today, what's going on and what's in their DNA. So it focuses on some very important social topics and I hope people watch it.
Do you believe there's still space for love stories in Bollywood now?
Of course love stories have been in Bollywood since Day 1, be it a Yash Raj Film or Dharma or be it any other production, it is going to stay.
You have done quite a few films yet people call you Shraddha's brother. Does it hurt?
Not at all. In fact I quite like it. We discuss projects with each other and it's a very sweet chat that we have on different projects, whether it's hers or mine.
How are father Shakti Kapoor and mother Shivangi as mentors or advisers?
Mom and dad always had different advice for me and Shraddha but they actually make a lot of sense and we take each one of them and practice it.
Do you want to direct or act with Shraddha and father Shakti Kapoor?
For sure I want to direct my father, my sister and my brother Priyank. My entire family is getting into this film zone (laughs) so slowly I might take that up.
What next after Yaaram?
It's Chehre with Mr Bachchan and Emraan Hashmi to be directed by Rumi Jaffery. It's a beautiful project. It's quite intense and has a stellar cast. We have Rhea Chakraborty, Kriti Kharbanda and Annu Kapoor.