Ajeeb Daastaans - a title that explains itself
The collection of shorts intrigues with its twists and turns and its unconventional look at the underbelly of relationships, but isn't a consistent watch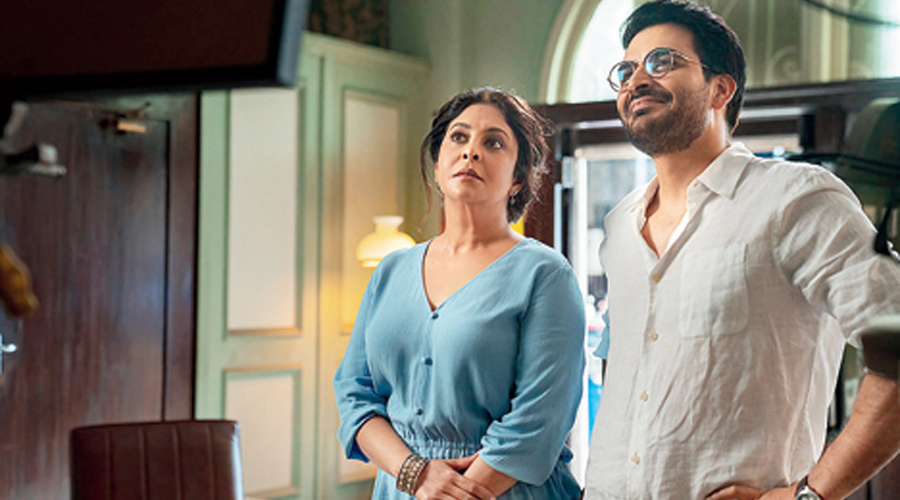 ---
Published 17.04.21, 12:05 AM
|
---
The twisted lies at the heart of each of the stories in Ajeeb Daastaans. A twist of fate, a twist of friendship, a twist of allegiance, a twist of perception.... An anthology of four shorts, produced by Karan Johar's Dharmatic Entertainment and now streaming on Netflix, Ajeeb Daastaans explores the base human emotions of jealousy, rage, loneliness and alienation, but with a kicker thrown in at every turn. What we get is a collection of shorts that intrigues with its twists and turns and its unconventional look at the underbelly of relationships, but isn't a consistent watch.
Things are grey — and much more than fifty shades — in the world of Ajeeb Daastaans, a title that explains itself. Some of the most talented names in the business pepper the acting credits, with many of the actors lifting the proceedings even when some of the stories fall short.
Majnu, featuring Jaideep Ahlawat, Fatima Sana Shaikh and Armaan Ralhan is a pulpy tale that focuses on fractured relationships, with unrequited love and a desire for revenge at its core. A strain of subtle humour runs through the short that makes you empathise with the three primary characters, even if their motivations aren't always in the right. Majnu, directed by Shashank Khaitan, benefits from its quirky theme and treatment, but is too contrived and convenient.
Ankahi, directed by debutant Kayoze Irani and starring Shefali Shah and Manav Kaul with Tota Roychoudhury chipping in with an impactful act, is the sunniest of the four shorts, with the chemistry between Shefali and Manav making you break into a smile. There is, of course, heartbreak in the end, with this story making one realise that communication and connection need not always be verbal. There is something about Manav Kaul that instantly makes him likable, and Shefali's teary eyes as her Natasha finally closes the door on Manav's grief-stricken face to return to a world that belongs to her but to which she doesn't belong, is an image which will stay on with you.
The most twisted tale of the lot is, ironically, titled Khilauna and explores the deep-seated prejudices that lie at the heart of society. Nushratt Bharuccha looks a little out of place as a domestic help and Abhishek Banerjee is saddled with a part that's too sketchy, with knee-high Inayat Verma — Abhishek Bachchan's spunky co-star in Ludo — arresting attention and propelling the plot in this Raj Mehta directorial. The gory ending is tough to stomach, with the short emerging as a cautionary tale about what happens when those relegated to the fringes of society decide to strike out. Again, it's an intriguing tale that doesn't live up to its potential.
My pick of the four is Geeli Pucchi, a tale in which every player resorts to manipulation, either directly or subtly. Konkona Sensharma, playing a woman who is discriminated against for her class, gender and sexual orientation, is the star of the show here, effortlessly slipping into the skin of Bharti Mandal. Hardened by the prejudices she faces at every step, Bharti finds an unlikely ally and friend in Priya (Aditi Rao Hydari), a new recruit at the factory she works in, whose higher class and porcelain good looks makes her employee turn a blind eye to the fact that she isn't really qualified for the job.
Geeli Pucchi benefits from the camaraderie and chemistry between Bharti and Priya, with the final twist, in a story about moral dilemma and survival of the fittest directed by Neeraj Ghaywan, making you sympathise with both of them.
In the end, Ajeeb Daastaans doesn't fully live up to its name. Some bits linger, but it's unlikely you will give a second thought to this anthology once the screen goes blank. 
Did you like/not like Ajeeb Daastaans? Tell t2@abp.in