Raghav Juyal is shedding his dancer image with his web series debut
'I drink haldiwala doodh at night. My immunity is great'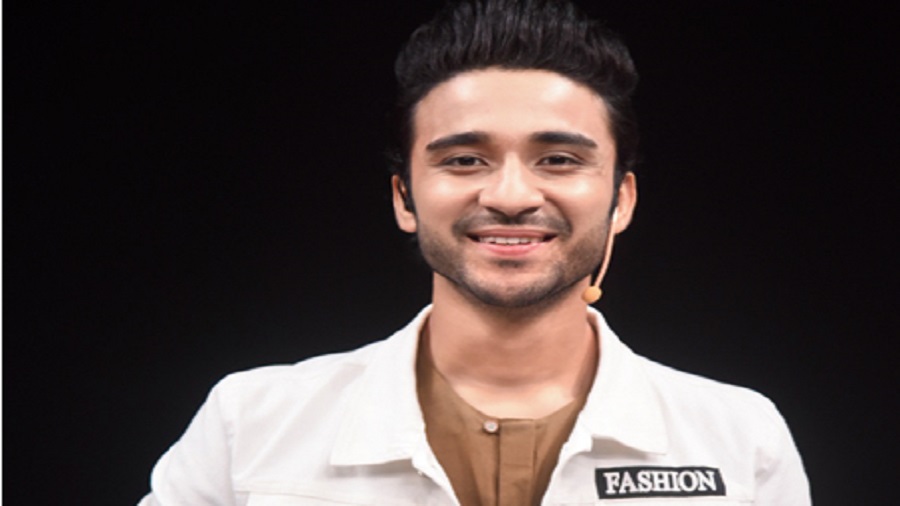 ---
---
Raghav Juyal, who shot to fame with Dance India Dance Season 3 in 2009 as the sultan of slow-motion moves, is making his OTT debut with Abhay 2 on Zee5, where he is playing an antagonist for the first time. Having flown in from Dehra Dun and therefore serving a quarantine period before he can start shooting in Mumbai, the jolly actor chirps as he settles down for the chat: "I drink haldiwala doodh at night. My immunity is great."

Since when were you in Dehra Dun?
I was home in Dehra Dun since the lockdown. I had an amazing time with family and friends in the lap of nature. I did not bathe even once in the bathroom. I went out to the river. There are springs in the mountains. My best friend has a hotel in Rishikesh. I spent some time at his house also.

You call yourself a mountain boy in your Instagram profile.
Yes. I grew up rafting in the rivers. When friends come from Mumbai, even now we take them rafting. In this lockdown, I played cricket with my father, brother and cousins, chatted with my mother — it was a great time for bonding.

You have contested in reality shows, hosted shows and award shows, and now you are acting. Looks like you want to build a well-rounded portfolio.
This is my fifth acting assignment. I started with Sonali Cable, then ABCD2, Nawabzaade, Street Dancer… I also shot a film with Sanjay Mishra, Ram Kapoor and Namit Das called Bahut Hua Samman, which will come on Disney Hotstar. This one I am about to shoot is a web series called Abhay2 on Zee 5.

This is the first time you are doing a negative role. Did you have to think hard to accept it?
No, I didn't even think. After my audition, I heard half the script during the narration and said: "I just have to do this show". Bahut mushkil se milta hai aisa character. Itna layers hai, it's so challenging! Also Ken Ghosh, the director, has a lot of experience. So I knew I could learn a lot.

What is your character like?
His name is Samar. He has a traumatised past and his character is guilt-driven. He feels guilty about a lot of things, including his sexuality. My episodes are yet to be shot. Each episode has different stories and new villains. It's a thriller that involves case solving.

You will surely be shooting with Kunal Kemmu?
Yes. He will be the one to catch me as inspector. I have not worked with him before but he came on Dance+ which I was hosting. Ram Kapoor is also a bhayankar villain here. Ravan baney hai woh. (laughs)
Starting with Sonali Cable, which was a comedy, are you trying to break out of the stereotype of being a dancing star?
Yes, I want to be established as an actor. I am an antagonist in Abhay2. Bahut Hua Samman also does not have any dancing.

Tell us about Bahut Hua Samman.
It's a political satire which touches upon zabardast issues. It has dark humour. It's not a Rs 100 crore film but there are senior actors in it. The story follows a bank robbery. The issues touched upon include the economy, unemployment but there is situational comedy too. There's a Leftist baba, played by Sanjay Mishra, who has done a PhD but is still carrying on in college. Two students, including my character, do the bank robbery along with him.

Of all the things you have done, what did you enjoy the most?
Khatron ke Khiladi was the most fun. I would have won had I not brought back yellow flags instead of red in one of the tasks. Acting involves your emotional traits. You get to know your own self while acting. I live in the moment. I enjoy everything.

You met a lot of big names in the shows you were a part of. Who created the biggest impression?
Shah Rukh Khan. We met on the sets of Dance+. He has such an aura and is amazing to be with. He is so well read and knowledgeable. I requested him to suggest a book for me to read. He named one titled Man Watching. It's a coffee-table book. He said he would send a copy over but I thanked him and ordered it online right there. The book is on people's body language, how their traits change...

Those of you who emerged from Dance India Dance and did the dance films together, you seem to be very close knit.
Yes, some are coming to meet me this evening — Dharmesh bhai (Yelande), Shakti (Mohan), Sushant (Pujari, from Street Dancer)… They will meet me from a distance and leave. ABCD2 was like a summer vacation. It was shot in Las Vegas. It did not involve much work on the characters. Just dance and have fun!

Lastly, fans from your DID days still remember your stagename Crockroaxz.
Naheeeen, ab Raghav likhna! I came to Bombay as an 18-year-old. Sab ladkone milke naam rakh diya Crocroaxz — crocodile aur cockroach. Woh famous bhi ho gaya. Magar ab bada ho gaya hoon, funny lagta hai.